National Football League
National Football League
Ravens RB Rice seeks new playoff memory to cherish
Published
Jan. 20, 2012 9:48 p.m. ET

Ray Rice has played in eight postseason games, none more memorable than the one in which he ran for 159 yards to help the Baltimore Ravens beat the New England Patriots.
About the only thing that could possibly top that would be playing in the Super Bowl, a quest Rice just might realize if he can run wild again in Sunday's AFC championship game against those same Patriots.
Now in his fourth season, Rice has emerged as Baltimore's main offensive threat. The 5-foot-8 running back stepped into that role in his second year, when he enjoyed the first of three straight seasons with more than 1,000 yards rushing.
Rice put together a masterful performance against the Patriots in the 2009 postseason, beginning with an 83-yard run on the first play from scrimmage that set the tone for what would be a 33-14 rout.
''If you want to ask me if that was my fondest moment in my NFL career, yes it was,'' Rice said this week. ''When you can do something that special in a playoff game in another team's stadium, that was huge. And that's something that I'll cherish for the rest of my life.''
Rice has finished each of his four seasons with an appearance in the playoffs. This is the second time Baltimore (13-4) has advanced to the AFC title game.
''I'm not going to say it's been easy. It's been very hard every year,'' he said. ''For me, I've been spoiled. I've been in the playoffs and played in every single game but one, and that's the Super Bowl.''
Rice is a key figure in Baltimore's bid to make this trip different than the rest. He is the only player in the NFL this season to amass more than 2,000 yards in offense, combining 1,364 yards on the ground with a team-leading 76 catches for 704 yards.
It doesn't matter that New England (14-3) owns the 31st-ranked pass defense in the league. Baltimore's best chance to win is if Rice can be successful running the ball, which will make it easier for quarterback Joe Flacco to pass and, even more importantly, keep New England's prolific offense on the sideline.
''Anybody will tell you, when you can keep a quick-striking offense off the field it limits the game,'' Rice said. ''But with that being said, I think we have a great balance on this team. I think when we run it effectively, it sets up the pass. When we pass it effectively, it sets up the run. So, in order to keep (Patriots quarterback) Tom Brady off the field, I'm just going to say we have to simply execute at a high level.''
The Ravens have long been successful by using the old-fashioned approach of combining a strong defense with a solid running game. Eighteen games into the season, there's no reason to change now.
Operating in the rugged AFC North, Baltimore has a roster designed to compete in physical showdowns with Pittsburgh, Cincinnati and Cleveland. That means running the ball early and often.
''That's who we are. That's what we do,'' offensive coordinator Cam Cameron said. ''Our offense is built for this division. We try to build this offense to win a division championship first, then a conference championship second and on from there. A big part of that is being able to run the football.''
Flacco will pass when he has to, but variety on the Baltimore offense usually amounts to Rice running left, Rice running right and Rice running up the middle - regardless of the situation.
And believe this: The Patriots know it.
''They're the type of team that is going to run the ball,'' New England defensive tackle Vince Wilfork said. ''His size doesn't matter because he has a big heart. I think the guys on that offense rally around him. We have to make sure we contain him and slow him down. If we can do that, I think we'll be OK.''
That didn't happen in the 2009 playoffs, but last year the Patriots limited Rice to 88 yards on 28 carries in a 23-20 overtime victory.
''They did a great job of containing me,'' Rice acknowledged. ''They've always done a great job of coming in with a game plan and executing it. Whether that's limiting the big run, or making us march the ball down the field and limit us to three points, that's been the kind of games I've been in with them since I've been playing.''
The Patriots will probably have a few new tricks Sunday, all designed to keep Rice in check.
''We always have different schemes, different game plans,'' cornerback Devin McCourty said. ''Just the biggest thing is being aware of where he is at all times.''
---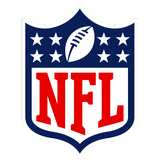 Get more from National Football League
Follow your favorites to get information about games, news and more
---