National Football League
National Football League
Ravens' rally already an NFL classic
Published
Jan. 12, 2013 12:00 a.m. ET

Before the Baltimore Ravens stormed into Mile High and stole a game they weren't supposed to win, Roger Goodell, the commissioner of the National Football League, stood at the front of a packed fourth-floor lounge at the stadium and answered questions from a sea of Denver Broncos' season-ticket holders.
For more than 40 minutes, and then for another 10 minutes with a group of reporters, Goodell spoke about all the ills that currently plague the league. Is the league considering more rule changes to help player safety? Will Kevlar helmets soon be mandated in order to prevent players' brains from turning to mush? Has the NFL's crisis changed from a health and safety problem for players into an existential problem for the league?
It was a flurry of bad news on top of bad news. Yet the strange part was, these weren't outraged fans demanding change from the league. They were as concerned about players as they were worried about losing the essence of the one sport America is most deeply attached to, perhaps addicted to.
There was no way for Goodell to know that, seven hours later, his league would have just experienced the exact type of game it needs. Fans and players were in for an epic double-overtime victory by the underdogs, a game of almost Biblical proportions that will go down as one of the greatest games in playoff history, a 4-hour-11-minute affair that reminded us – despite all of the very scary and very real problems that the league currently faces – what we love about this game, and what it teaches us about life.
Just listen to what Ravens head coach John Harbaugh told reporters after rookie Justin Tucker kicked the game-winning 47-yard field goal a few minutes into the second overtime for a 38-35 Ravens upset: "Thanks for bearing witness to one of the greatest football games you're ever going to see."
Or Ray Lewis, the 37-year-old soon-to-be-retired linebacker who tore a triceps muscle in October then made 17 tackles on Saturday: "I've never been a part of a game so crazy in my life."
Exaggerations? Hardly. This game was billed as Legend vs. Legend, Peyton Manning's high-powered Denver offense facing off with Ray Lewis' stout Baltimore defense. As it turned out, it was so much more than that.
Nobody gave the Ravens, a nine-point underdog, much of a chance. They were an old team, and it looked like a revitalized Manning would make this the final game of Lewis' career. He'd just completed the second-most productive passing season of his Hall of Fame career; the Broncos' home-field advantage in the altitude and the sub-freezing temperatures of Denver was too great; and the Ravens' own quarterback, the good-but-not-great Joe Flacco, could in no way overcome the Broncos' second-ranked defense.
It sure seemed that way at first. Flacco's offense got 18 yards on its first five plays and then had to punt. Trindon Holliday, the Broncos' return man and the shortest (and arguably the speediest) player in the league, caught the punt over his shoulder, paused a half-second, sprinted right and then busted into the open field. Ninety yards later the Broncos were up a touchdown, Holliday had the record for longest punt return in playoff history, and the predicted blowout seemed under way.
Until one minute and 43 seconds later, when Ravens wideout Torrey Smith beat Champ Bailey, and Flacco lofted a perfect 59-yard pass to Smith for a touchdown. It was 7-7, and Manning hadn't touched the ball.
When he did touch the ball, it wasn't pretty. His second pass of the game was tipped and fell into the hands of Ravens cornerback Corey Graham, who returned it 39 yards for a touchdown.
What was going on here, exactly? Suddenly we all remembered: The great Peyton Manning wasn't always so great. This was the 23rd time he had an interception returned for a touchdown in his career, and he has a losing playoff record.
Ah, but he was still Peyton Manning. An 11-play, 74-yard, copyrighted Peyton Manning drive tied the game on a stop-and-go route by Knowshon Moreno. An 8-play, 86-yard typically Manning drive put the Broncos ahead. Flacco was going deep and missing again and again, to Smith and to Anquan Boldin, until he finally connected on a terrific 32-yard pass to Smith, who adjusted and jumped over a defender, tying the game just before half. Momentum again ping-ponged back to the Ravens.
At halftime, Lewis gathered his team together in the locker room. He had them recite the beginning of a Bible verse, Isaiah 54:17, that they'd recited all week: "No weapon forged against us shall prevail." Left unsaid was the second part of that Bible verse: "And you will refute every tongue that accuses you." Plenty of media tongues, this one included, didn't give the Ravens a chance. Those words had struck an everybody-doubts-us chord, and here the Ravens were, all tied up.
But setting the dramatic tone for the second half, the Broncos' David once again struck. The shortest man in the NFL took the opening kickoff and returned it 104 yards for a touchdown, becoming the only player in NFL playoff history to return a kickoff and a punt for a touchdown in a playoff game. Impressive? Even more so when you consider Holliday had been cut by the 5-0 Houston Texans in October – then came to Denver, where his team went on an 11-0 run. But a fumble by Manning gave the Ravens excellent field position, and five straight runs by Ray Rice ended in a touchdown and knotted it up going into the fourth quarter. Then, of course, Manning went back to being Manning: a 10-play, 77-yard drive, heavy on audibles and balanced between run and pass, that put the Broncos up, 35-28, with a bit over 7 minutes left. A Ravens drive stalled. A Broncos drive did, too. But there wasn't much time left.
When the Ravens got the ball back with 69 seconds left, down seven with no timeouts and 77 yards to go, an upset at Mile High seemed all but impossible.
"That was what we spoke about: 'What if we do the impossible?' " Lewis said afterward. "Man says it is not possible. God says, 'I do the impossible.' "
And with 30 seconds left in the game and 70 yards still to go, Flacco, the quarterback everyone loves to doubt, did the impossible. Jacoby Jones saw the Broncos defense was in a Cover 2. He noticed the safety, Rahim Moore, was cheating up. Jones took off hard down the sideline, looked up, and there was the ball.
"I said, 'Damn it, Joe threw it,' " Jones said about the touchdown pass. "I couldn't even dance, I had to thank God, and I'm a dancing fool."
Jones' touchdown marked the sixth time this game was tied. Overtime began. The Ravens couldn't move the ball past midfield. Then the Broncos couldn't move the ball past midfield. Then Flacco, backed into his own end zone on a third-and-13, completed yet another against-all-odds pass, a 24-yard first down to his tight end, Dennis Pitta. After the Ravens punted, Manning got the ball, and he started driving, and you had a feeling that this was going to be a storybook ending for a Manning game. Until he was pressured out of the pocket, he rolled to the right, he threw across his body to Brandon Stokley, and Graham jumped the pass for his second interception. Manning slapped the side of his own helmet as he trudged to the sideline.
"Yeah – bad throw," Manning said afterward. "Probably the decision (wasn't) great either. I thought I had an opening, and I didn't get enough on it."
Three plays later the rookie kicker went through his pre-kick routine. He walked onto the field. The ball sailed through the uprights. The Denver crowd got stone-cold silent in the sub-zero windchill, and the Ravens celebrated. Boldin sprinted toward the locker room, did the Mile High Salute at Broncos fans, and yelled, "Go home!" Ravens linebacker Brendon Ayanbadejo shouted into a camera, over and over, "Nobody gave us a chance!" Lewis strutted into the tunnel and let out a primal, incoherent scream.
The doors to the locker room opened, and Ray Rice, the short, speedy running back who'd run for 131 yards and a touchdown, stood out front to receive the media horde.
"We welcome you all who doubted us!" he shouted. "All of you are welcome. I promise you're welcome in here."
"We are Invictus: unconquerable souls," smiled Jacoby Jones.
Tucker, the kicker, stood by a sign that read, "PLAY LIKE A RAVEN," and soaked in the adulation from his pressure-packed moment.
"I don't know if this was the best moment of my life – there's a lot more to live for than kicking a ball through some uprights – but it was definitely up there," he said.
It was easy to forget, in the afterglow of the fourth-longest playoff game in NFL history, that only a few hours before the commissioner of this league was speaking about trying to combat the very serious medical problems that will someday affect the men who'd just played one of the most drama-packed games of the year. We should never just give lip service to these medical issues. It's hypocritical at best for us to attack the NFL in the morning, then praise it at night.
But Saturday's magical, unexpected game reminded us of what we do love about this game. Games like this remind us — despite all the violence, and all the darkness, and all the worries about how football is killing us yet we can't seem to quit it — how much good there can be and often is in this game.
Afterward, Ray Lewis, one of the NFL's most complicated characters, stood at the podium in a three-piece charcoal suit and a paisley tie. The only way he could top this game? Win the next week. Beat the next set of doubters. Show his fans that they too could overcome, that they too can set their mind to something and achieve it.
"That's the beautiful part about sports," Lewis said. "That's the thing that, if I probably will miss anything about my career, it will be to listen to people say what you can't do – and then go do it.
Follow Reid Forgrave on Twitter @ReidForgrave or email him at ReidForgrave@gmail.com.
---
---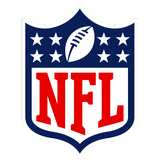 Get more from National Football League
Follow your favorites to get information about games, news and more
---