National Football League
National Football League
Ravens brace for Reed's return with Texans
Published
Sep. 19, 2013 7:29 p.m. ET

On a day when the Ravens induct linebacker Ray Lewis into their Ring of Honor, another former member of the team's esteemed defense makes his return to Baltimore.
The circumstances will be vastly different.
Lewis retired in February after leading the Ravens (1-1) to their second Super Bowl victory. He will be hailed Sunday for a sensational 17-year career and for spending all of it in Baltimore.
Ed Reed was also a key player on the 2012 world champions, and for 11 years he served as a standout free safety with the Ravens. On Sunday, he will be the enemy.
Reed and the Ravens failed to agree to terms during the offseason, so the franchise career interception leader signed as a free agent with Houston. After missing two games with an ailing hip, the 35-year-old Reed is expected to make his debut with the Texans (2-0) on Sunday.
''I'm feeling a lot better and trying to push it a little bit more to see exactly how I feel if I go full throttle,'' Reed said Thursday, acknowledging his availability will be a game-time decision.
Ravens quarterback Joe Flacco can hardly imagine what it's going to be like to see Reed in a Houston uniform.
''I knew Ed Reed as a Baltimore Raven before I started playing on the Baltimore Ravens,'' said Flacco, now in his sixth season. ''We've faced old teammates before. But the fact that all the fans know him as a Baltimore Raven, and the fact that I was a fan of his at one point, yeah, it probably makes it a little bit different.''
Reed harbors no ill will toward the Ravens for letting him walk.
''There's no bad blood on either side,'' he said. ''I know how this business works.''
Ravens defensive tackle Haloti Ngata said, ''He moved on, and we moved on.''
Reed can't wait to see his old friends in Baltimore.
''I never thought I'd be in these shoes,'' he said. ''But it's an awesome feeling to go back to see my brothers, see coaches and just talk about football. I know we're going to talk about football and just family in the short period of time we can kind of catch up
Here are five things to know about Ravens-Texans:
CLOSE CALL: After two straight games decided on the final play, the Texans would love a lopsided win. Something like last year's 43-13 rout of the Ravens would do quite nicely.
In that game, Houston had four sacks and two interceptions. Baltimore coach John Harbaugh would prefer to forget that debacle, but he was forced to pull out the tape this week.
''You have to watch it,'' Harbaugh said. ''We watched it very carefully to see how they attacked us and what they did to play the type of game they did against us.''
STARS INJURED: Ravens running back Ray Rice was held out of practice after straining his left hip flexor in last week's 14-6 win over Cleveland. His status for Sunday is questionable.
If Rice can't go, Bernard Pierce will get the call.
Houston wide receiver Andre Johnson sustained a concussion during a 30-24 overtime win over Tennessee, but is expected to start. He has 29 catches and two TDs in four regular-season games against Baltimore.
HOME SWEET HOME: The Ravens are 34-7 at home under Harbaugh, including 22-3 over the last three-plus seasons. Houston is 0-3 against Baltimore on the road, including a 20-13 playoff defeat in January 2012.
''That's a tough place to play and it's my understanding they're retiring Ray (Lewis') jersey or something on game day,'' coach Gary Kubiak said. ''I'm sure that will add to the emotions, so we better stay focused.''
SACK HAPPY: Houston's top priority on offense will be to protect quarterback Matt Schaub from Baltimore sack specialists Terrell Suggs and Elvis Dumervil. Between them, they have 152 career sacks.
''It's a very tough combination,'' said Schaub, who has been sacked only four times this season. ''You can't slide your protection one way or the other. You've got to be honest on both sides.''
BUDDING RIVALRY: This will be the fifth game between the teams since the start of the 2010 season, and it's beginning to feel like a grudge match.
''We have played in some good football games with them,'' Kubiak said. ''I don't expect this to be any different.''
Houston linebacker Brian Cushing added, ''We're two competitive teams. Whether we're playing here or there, we know it's going to be a very good football game.''
---
AP NFL website: www.pro32.ap.org
---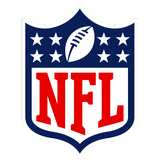 Get more from National Football League
Follow your favorites to get information about games, news and more
---