National Football League
National Football League
Rams, Chiefs see importance of preseason matchup
Published
Aug. 25, 2011 5:38 p.m. ET

The third preseason game is typically the most important for NFL teams. Starters often play into the second half in their most comprehensive dress rehearsal before the season opener, and then take it easy in their final preseason game to guard against injuries.
This year, the game takes on even more importance.
The lockout resulted in a condensed training camp, forcing coaches to evaluate players on the fly. Suddenly, the third preseason game is the last chance for coaching staffs to get a bead on their guys before the first cuts to get the roster down to 80 players on Aug. 30.
''To judge where we would have been if we had two or three months with these guys working out, you're not going to make it up in three and half weeks,'' Chiefs coach Todd Haley said as his team prepared for Friday night's game against the cross-state rival St. Louis Rams.
Yes, Haley plans to play his starters more than he has in the Chiefs' first two preseason games, and Rams coach Steve Spagnuolo plans to put his top guys on the field for at least one series in the second half. But both understand the need to give ample time to the fringe players fighting for the final spots on the roster, those trying to make it as substitute rushers or on special teams.
''It's better than last year because last year it was 75,'' Spagnuolo said of the first round of cuts. ''Hopefully, God willing, we'll stay healthy and make the right kind of decisions.''
There is certainly uneasiness for players trying to stick.
Terrance Copper is among a half dozen receivers trying to earn reps with the Chiefs behind Dwayne Bowe, Steve Breaston, Jerheme Urban and injured first-round pick Jonathan Baldwin.
''It's always a day-to-day thing,'' he said. ''You can't look too far ahead. That's the way you have to look at it. You can't look too far down the road; you might not be here too far down the road.''
Donald Washington is in the same situation at safety.
The Chiefs figure to keep four or five guys - starters Eric Berry and Kendrick Lewis, and top backup Jon McGraw take up three spots. That leaves Washington fighting with Sabby Piscitelli, Reshard Langford, Ricky Price and Mario Russell for the final spots.
''It's very competitive, especially in the secondary,'' Washington said. ''I feel like everybody can play and everybody can win a spot on this team, so it's just a battle back there every day. It's very competitive, not only in the secondary but for the whole team, which makes us all better.''
Indeed, there are similar position battles all across the depth chart.
''We got 90 guys and we have to cut the roster down,'' Lewis said, ''so guys are going to go out on the field and try to show the coaches they should be here.''
Kansas City has not looked good in its first two preseason games, an embarrassing shutout loss at home to Tampa Bay and a blowout loss on the road at Baltimore.
Haley has been reluctant to play his starters significant minutes because of the shorter training camp, or even scheme for the opposing team, choosing instead to focus on conditioning, learning the playbook and getting everybody up to speed.
The Rams, meanwhile, looked good in a 33-10 win over Indianapolis and a 17-16 victory over Tennessee. And while wins and losses mean little in the preseason, both coaches acknowledge the importance of building some momentum before the regular season.
''This is a home game for us, and that's very important for our team,'' Haley said. ''Our home field advantage, our ability to win games at home is very important to our overall success. That showed last year and it showed here in the past, so I think the earlier you establish that, even in the preseason when the numbers won't count obviously, you can establish some of that feel and confidence.''
The Chiefs and Rams are dedicating this year's Governor's Cup matchup to the relief efforts in Joplin, Mo., which was devastated by a tornado earlier this year.
Coaches will wear special shirts and hats with ''Joplin'' on them, donations will be collected inside Arrowhead Stadium, and hundreds of people will be honored for their efforts in the aftermath of the storm. Many residents of Joplin will also be on hand.
As if the game didn't already carry enough meaning.
''I would like to stay in however long as coach decides to leave the starters out there,'' Rams running back Stephen Jackson said. ''If it's to the third quarter, I would like to come out and be with those guys until the third quarter. However long it is, it allows me to get more reps with the ones.''
When the ones do take a seat, other guys may get their last chance to impress.
''The guys know that even though it's not a regular season game there is some importance to it,'' Spagnuolo said, ''to get ready and carry some confidence into the next two weeks. Having said that, if it doesn't go right we bounce back from that, too. But we want to go out and see where we are at.''
---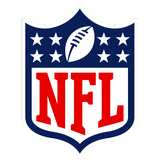 Get more from National Football League
Follow your favorites to get information about games, news and more
---