National Football League
National Football League
'Professor' Cooley deals with new Redskins role
Published
Aug. 22, 2012 10:31 p.m. ET

Chris Cooley just finished ''Catch-22'' and ''To Kill a Mockingbird.'' He's currently plowing through a book about Steve Jobs and has ''Wuthering Heights'' sitting at home for his bedtime reading. His pottery hobby has been well-known in the Washington Redskins community for years.
''I'm trying to read a lot of high school classic literature, stuff that I've already read,'' Cooley said. ''I'm so easily entertained. I can sit and read a whole book and then at the end think `I really like that' or think `I just wasted my time.'''
So wait a minute. Does the nickname ''Captain Chaos'' really fit this guy anymore?
Maybe not.
''He's more like Professor X, from the `X-Men,''' said fellow tight end Fred Davis, a reference to the brains behind the operation in the popular comic books and movies.
Take a deep breath and realize how time flies. Cooley is now 30 years old, a veteran voice in the locker room. No active player has been with the team longer than the 2004 third-round draft pick who has combined off-field goofiness with a superb work ethic, enough to earn two Pro Bowl appearances while setting the franchise record for most career catches by a tight end.
He's still very much a kid at heart, still the same Cooley who helped pioneer the use of blogs by athletes, who once mistakenly posted details of his checking account on the Internet and then had to scramble to the bank to cancel everything, who married an ex-Redskins cheerleader, and who prided himself for missing zero games and only one practice during his first five NFL seasons, a streak that ended when he broke his ankle in 2009.
But he's always been as much cerebral as comical. And these days, in the NFL sense, he's also an old man, coming off another injury and yielding his starting spot to someone younger. He's essentially become a utility backup during this preseason - filling in at fullback as well as tight end. It's not even a sure bet that Cooley will make the Redskins' 53-man roster.
''I can't say at this point what exactly I'm going to do,'' Cooley said. ''If you ask me what I want to do, I want to start at tight end and catch 80 balls this year, but at the same time I want this team to be successful, this offense to be successful, us to win football games, so I really don't care where I am if we're doing that.''
Such team-first sentiments come and go, but they make some sense with Cooley. Because he's been with the Redskins the longest, he's suffered the longest through the franchise's ongoing courtship with mediocrity. Washington (No. 25 in the AP Pro32) is 22 games under .500 since he was drafted and has finished last in the NFC East for four years running.
He's also suffered physically. He didn't recover sufficiently from offseason surgery on his left knee last year and was shut down after playing in just five games. Davis, who had been waiting his turn since being drafted in the second round in 2008, had a breakout season with 59 catches for 796 yards.
But Davis also was suspended for the final four games for failing a drug test. Without the slip-up, he almost certainly would have received a multiyear contract that would have supplanted Cooley for good. Instead, Davis has a one-year deal and will receive a one-year suspension if he slips up again.
That makes Cooley a potential insurance policy, although coach Mike Shanahan said he won't think that way when assembling the final roster. Either way, it helps Cooley's case that he hasn't expressed any bitterness about losing his place atop the depth chart.
''That shows you how much of a veteran he is,'' Davis said. ''A lot of people would be upset. Everybody wants to be the starter, everybody wants to be the main guy, but you have your time, and when somebody else's time comes up - it's going to be happen to everybody in the NFL - he's handled it very well and he's definitely helped me.''
The Redskins' first play last week against the Chicago Bears included three tight ends - Davis, Cooley and second-year player Niles Paul - but neither Davis or Cooley has caught a pass in preseason. Both hope to get more involved in Saturday's game against the Indianapolis Colts, although Cooley isn't fretting about his lack of chances.
''Initially in my career, it was really hard for me if I wasn't catching balls, even in practice,'' Cooley said. ''I think it's hard for Fred, because he's in a position where he wants to catch 80 balls. I've had to take him aside and say, `Hey, listen, look at what everyone else is doing. Look at what some of the receivers are doing, look at what the other tight ends are doing, and take that as what you're going to be doing once the season starts.'''
---
Follow Joseph White on Twitter: http://twitter.com/JGWhiteAP
---
Online: http://bigstory.ap.org/NFL-Pro32 and http://twitter.com/AP-NFL
---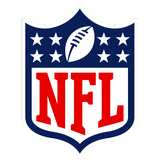 Get more from National Football League
Follow your favorites to get information about games, news and more
---