Green Bay Packers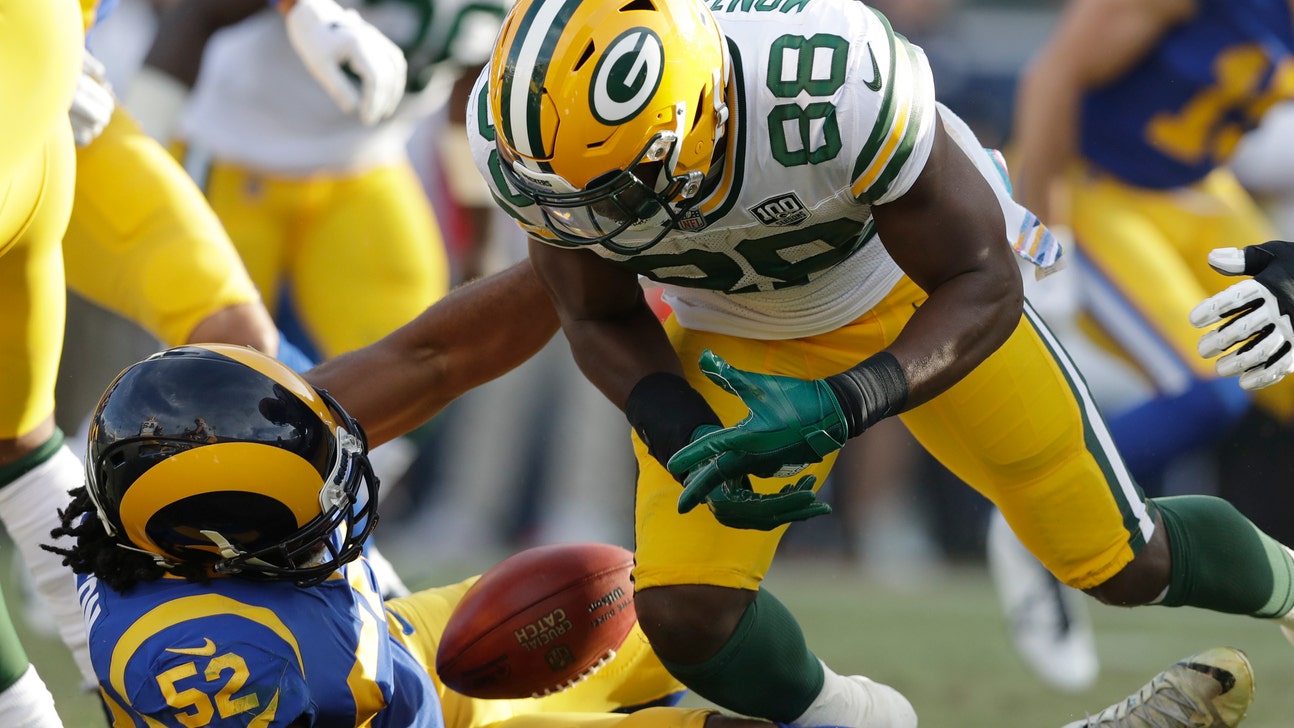 Green Bay Packers
Poor return: Packers, Montgomery look to get past fumble
Updated
Mar. 4, 2020 1:39 p.m. ET
GREEN BAY, Wis. (AP) — Ty Montgomery left Los Angeles Memorial Coliseum Sunday after his crucial fumble during a kickoff return without talking to reporters. He had plenty to say on Monday.
The Green Bay Packers running back and kick returner talked more about his uncertain role and anonymous criticism from a teammate than about costing his team a chance to beat the Rams.
Montgomery acknowledged what Packers coach Mike McCarthy suggested after the 29-27 loss and again on Monday — that the return unit was told by coaches before the kick to take a touchback if the ball went into the end zone. That would have given quarterback Aaron Rodgers the ball with 2:05 left in the game with one timeout to work with in hopes of taking back the lead.
Instead, Montgomery caught the ball 2 yards deep and decided to bring it out, only to fumble the ball away to the Rams, who ran out the clock for the victory.
"I made a split-second decision. (I thought), 'I don't know if this is going to land on the goal line, so I'm not going to take a knee on the goal line, at the half-yard line and take a chance at putting the game in the refs' hands,'" Montgomery said Monday.
"Unfortunately, I ended up fumbling the football. I don't think we'd be having this conversation if I didn't fumble the football because we know how good our 2-minute offense is," he added. "But I've never been a guy to completely disobey what I'm being told."
McCarthy said Monday that the call to take the touchback was relayed to the return unit in the huddle before the kickoff.
"To be at 2:05, that's exactly what we're looking for with the ability to stop the clock twice," McCarthy said. "He made a mistake."
He gave no indication that the Packers are planning to cut Montgomery, who also said he's unsure of his role on the team with fellow running backs Aaron Jones and Jamaal Williams getting more snaps.
"I don't fully understand what my role is right now, what I'm supposed to be doing, how I'm supposed to help this team," Montgomery said.
He acknowledged that he'd been directed to take the touchback, saying of special teams coordinator Ron Zook, "He said the same thing he always says: 'Call the return, if it's in the end zone, keep it in the end zone.'"
The roughly 10-minute Q&A session with Montgomery then segued into a discussion of an NFL.com story in which one anonymous player said Montgomery "threw a fit" when he was taken out of the game on offense on the previous series and that Montgomery "ran it out anyway" because he was upset.
Montgomery denied Monday that he threw a "tantrum" and said that he was "very disappointed" that the player criticized him anonymously. Montgomery said that he would like "that one player to come and speak to me."
"It's very frustrating that the perception in the media now is no one has my back. I'm insubordinate. I'm a cancer, whatever is out there," Montgomery said, adding that he has gotten threats online.
"There's a lot of stuff that's not true that's causing me to have to deal with false accusations about my character, perceptions about my character. I've never been one to throw teammates under the bus.
"You guys know if you guys ever ask me questions about teammates, I always deflect it. I don't like it," he added. "So it's very disappointing especially as a guy who's jeopardized the length of his career, the amount of money he can make in his career, in the middle of a season being asked to do multiple things all the time. That's all I'm going to say about that."
---
---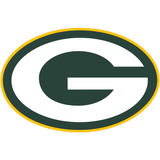 Get more from Green Bay Packers
Follow your favorites to get information about games, news and more
---