National Football League
National Football League
Polamalu embracing increased leadership role
Published
Aug. 16, 2012 9:13 p.m. ET

The most famous hair in football is now flecked with more than a few strands of gray, and Troy Polamalu knows it.
Entering his 10th season, the perennial All-Pro Pittsburgh Steelers safety talks openly about being closer to the end of his Hall-of-Fame career than the beginning. He repeats the phrase ''I'm trying to just take each day as it comes'' it's almost as if it's on a loop.
The thoughtful 31-year-old has always been about more than football - at one point during Organized Team Activities he and free agent safety Myron Rolle engaged in a spirited talk about overpopulation - yet he understands he's at the point in his career where he needs to start thinking about those who will be around long after he's gone.
It's why he broke from tradition and showed up at OTAs this spring rather than work out in California. It's why he spent time at wide receiver - yes, wide receiver - during a drill earlier this week to give rookie defensive backs some insight into how things will look in Sunday night's preseason home opener against the Indianapolis Colts.
''He could be back sitting on a water cooler hamming it up but he's not,'' secondary coach Carnell Lake said. ''He's adding his input, `This is what I see. You might want to see this or that.'''
Even if there have been few players in NFL history who have done it quite like Polamalu, whose combination of athleticism and instincts have made him one of the best players of his generation.
The Steelers have relied on his playmaking to make them a perennial Super Bowl contender. Now they're relying just as heavily on his leadership after a mass exodus in the offseason left Polamalu as one of the most experienced players in a locker room in the midst of a transformation.
Aaron Smith, Chris Hoke, James Farrior and Hines Ward are gone. Suddenly, the guy who still vividly remembers being the anxious rookie in 2003 is one of the oldest guys in the huddle. He knows it's time to start acting like it, both in deed and in words.
Leading by example has never been an issue for Polamalu. Now, however, he knows his words and his off-the-field habits are just as important. It's one of the reasons he traveled cross-country for three weeks of OTAs, sacrificing valuable time with his family during the offseason so he could help the newcomers get a feel of what's required at a place that lives by the motto ''the standard is the standard.''
''We lost some great leaders this past year and Troy realizes that and he realizes he has to take a bigger, not necessarily a more vocal role, but a visible one,'' safety Ryan Mundy said. ''Things that are voluntary, he's making a point to be at to show that `Hey I am one of the leaders on the team and you'll see my face.'''
Polamalu, in typically understated fashion, brushes off the idea that he was trying to prove a point by being at OTAs. The way he figures it, it's better to get to know the new guys sooner rather than later.
''From a standpoint of understanding and getting to know the younger rookies, yeah (OTAs) helped,'' he said. ''Usually (training camp) would be the second time I see them after a 2-3 day minicamp. I don't know (if it helps) the team camaraderie part. There's no formula for that either.''
Maybe, though it has never been an issue in the secondary. Veteran Ryan Clark is the spokesman. Cornerback Ike Taylor is the trash talker. And Polamalu is the quiet straight-A student. Even though he's seen just about every wrinkle of defensive coordinator Dick LeBeau's 3-4 scheme, he still spends most meetings taking copious notes.
There are times when LeBeau will be talking and Mundy can see Polamalu out of the corner of his eye furiously scribbling away.
''That keeps me sharp,'' Mundy said. ''Man, if Troy's doing it, why am I not doing it?''
Though Polamalu is making it a point to help the Steelers (No. 7 in the AP Pro32) get prepared for the future, he remains very much an integral part of their present. He was his typically brilliant self last season, helping Pittsburgh finish with the NFL's top-ranked defense for the fourth time in his nine seasons.
While he looks a little bulkier than normal, Polamalu joked it's just his stomach. When asked if he's starting to feel like a guy who's spent a decade playing with a ferocity few in league history have matched, he just laughed.
''You complain about being 31 but at 29 I was complaining about being 29,'' Polamalu said. ''At 27 I was complaining about being 27. You just kind deal with the soreness as it comes.''
There is none at the moment, but it will come. Polamalu dealt with a concussion last year - not the first of his career - and as much as he loves the game he has talked repeatedly about how he doesn't plan to play until his body doesn't let him anymore. He signed a contract extension last September that will keep him in Pittsburgh until 2014.
After that, who knows? Add it to the list of reasons he's embracing the role of mentor, doing for the Ryan Mundys what Farrior and Smith once did for him.
''He's always been a Steeler first and Troy Polamalu second,'' LeBeau said. ''He's always able to keep the team perspective in view in spite of his greatness.''
---
NOTES: Tackle Max Starks, who was activated from the physically unable to perform list on Tuesday, ruled himself out of Sunday's game. Starks remains optimistic his surgically repaired right knee will be ready to go in time for the season opener against Denver on Sept. 9 ... RB Jonathan Dwyer is taking a wait-and-see approach with his injured shoulder, adding it's too early to tell if he'll be available against the Colts.
---
Online: http://bigstory.ap.org/NFL-Pro32 and -http://twitter.com/AP-NFL
---
---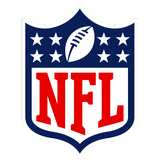 Get more from National Football League
Follow your favorites to get information about games, news and more
---