National Football League
National Football League
Playoffs or bust for Texans' Kubiak?
Published
Jun. 18, 2011 1:00 a.m. ET

A note in a column by The Sports Xchange earlier this week, one of the ironies of the lockout is some endangered coaches might get a reprieve from the hot seat from owners who might be especially reluctant to make a switch after such a tumultuous stretch. That said, the fate of Houston's Gary Kubiak will be interesting to monitor.
Kubiak is going into his sixth season with the Texans, has never qualified for the playoffs and has only one winning record, despite being a chic playoff pick the past couple years. Only three other coaches in modern NFL history — Bart Starr (Green Bay), Jack Patera (Seattle) and Norv Turner (Washington) — failed to earn a postseason berth in their first five seasons with their teams and returned for a sixth year.
There were a lot of pundits who suggested near the end of last season that Houston owner Bob McNair would give Kubiak the pointed-toe boot, and it didn't happen. In essence, Kubiak got a mulligan.
It will be interesting to see if McNair is as patient, and grants Kubiak a do-over, if the Texans don't carve out a playoff spot in 2011. Even in the midst of a news slowdown because of the lockout, there are some rumblings McNair won't be as understanding.
Kubiak made headlines this week because he and Arizona coach Ken Whisenhunt will travel to the Persian Gulf to visit U.S. troops. It's a tremendous gesture on Kubiak's part, but goodwill might not be enough to overcome a bad record in 2011.
Only once in Kubiak's tenure, his first season of 2006, have the Texans failed to rank in the top half of the NFL offensively; and they have been in the top four each of the past three seasons. Only once since Kubiak became head coach, though, has Houston rated higher than 22nd on defense. The team brought in Wade Phillips to fix a unit that was rated No. 30 in 2010, and he could be Kubiak's salvation.
Lucky Pierre: Two New Orleans coaches this week insisted to The Sports Xchange that, despite the selection of Mark Ingram in the first round two months ago, the team is not shopping tailback Pierre Thomas.
"He's here," said one coach when asked about some reports that Thomas — who missed 10 games in 2010 because of an ankle injury, but was the Saints' leading rusher in 2008 and 2009 — might now be expendable.
"We've seen firsthand that you can't have enough (backs)."
That said, the Saints have a real logjam at tailback with Thomas, Ingram, Chris Ivory, Julius Jones and Lynell Hamilton, also returning from injury. That doesn't even account for Reggie Bush, who sources from both sides still insist has a chance of returning to the club, despite a scheduled $11.8 million payout due in '11.
Thomas remains attractive to the Saints because, while not a great back, he is very good in the team's tailback-by-committee model, fits nicely into a scheme that is heavy on screen passes, and he's relatively cheap. The four-year extension he signed back in March is worth a modest $2.7 million per year and didn't include a signing bonus.
Of course, that could also make Thomas, who is due a $2.7 million roster bonus, attractive to other teams if the Saints decide they want to deal him. But the club seems insistent that isn't the case.
Four on the floor: Rumors aside, not a whole lot of substantive information about the details of a potential framework for a new CBA has leaked from the three weeks' worth of not-so-secret meetings between representatives from the NFL and its decertified players association. But there are rumblings that the guidelines for unrestricted free agency could be pushed back to the previous model, which would mean a player would need four years — not the six accrued seasons stipulated in 2010 under the "uncapped year" rules — to become an unrestricted free agent.
Such a move would affect approximately 130 players and would dramatically alter the plans of many clubs toward free agency. Suddenly the unrestricted pool would include four-year veterans like tailback Ahmad Bradshaw, wide receivers Sidney Rice and Steve Smith (Giants), tight end Zach Miller (Oakland), offensive tackle Doug Free, guard Justin Blalock, center Ryan Kalil, defensive end Charles Johnson, defensive tackle Brandon Mebane, linebackers LaMarr Woodley and Stephen Nicholas, safeties Melvin Bullitt and Eric Weddle, and cornerback Josh Wilson.
Said one AFC personnel director, who believes the unrestricted limit will go back to four years, and who has evaluated all four-year veterans as if they will be unrestricted free agents (as have most franchises): "You're talking about a big jump in the caliber of the free agent class, believe me, if those (four-year) guys are in. A big jump."
A few other four-year veterans who are garnering interest as potential unrestricted free agents: Green Bay wide receiver James Jones, Atlanta guard Harvey Dahl, Carolina quarterback Matt Moore, Panthers defensive tackle Derek Landri and Chicago cornerback Corey Graham.
Pants on fire: Great work by one of my several media alma maters, The Atlanta Journal-Constitution, in determining that Baltimore linebacker Ray Lewis was, uh, full of it when he suggested a few weeks ago that crime will increase if there is no season in 2011. In its Truth-O-Meter column, the AJC put Lewis' claims to the test, crunched some numbers and consulted with experts. The verdict: Lewis, who pleaded guilty to misdemeanor obstruction of justice charges in 2000 after being charged with a pair of homicides in Atlanta, was wrong. Any increase in crime when the NFL isn't playing is negligible. The paper concluded that it "found no substantive evidence that Lewis has a point." The future Hall of Fame linebacker is, it appears, far better at ringing up tackle totals than he is crime stats.
Andy dandy: Recently-signed Chicago Bears wide receiver Andy Fantuz has to confront changing countries, style of play and rules in making the switch from the CFL to the NFL. The biggest difference, besides some of the more obvious ones, like the size of the field, and the speed of the players?
For Fantuz, it's been becoming accustomed to not having the in-motion head start that CFL rules permit for wide receivers.
"It's something you just have to get used to," Fantuz told The Sports Xchange this week. "You kind of have to coach it out of yourself. It takes some getting used to, definitely."
Fantuz, 27, has gotten solid reviews so far in the Bears' informal team workouts. Signed to a "futures" contract in February, he provides Chicago offensive coordinator Mike Martz a different kind of receiver — he is 6-4, 200 pounds. None of the other five receivers on the roster are taller than 6-feet.
The perception is that the Martz-designed offense dictates smaller, quicker wide receivers, and that Fantuz, rumored to run in the 4.7-4.8 range, is a poor fit. But Fantuz, a Canadian native who played at the University of West Ontario and won the Hec Crighton Trophy there (Canada's equivalent of the Heisman Trophy), doesn't necessarily agree.
"The thing at any level, especially here, is your speed in and out of your cuts, making precise moves, getting down the timing," Fantuz said. "And I think I'm getting all of that down."
Fantuz worked out for several teams after the season and he and agent Hadley Engelhard settled on the Bears in part because Chicago executives convinced the pair the club could use a bigger, more physical wide receiver, one who didn't fit the mold of the other pass-catchers on the roster.
Sharper edge: There is considerable doubt about whether five-time Pro Bowl free safety Darren Sharper will be back in New Orleans for a third season in 2011. What doesn't seem to be in doubt is that Sharper, who was relegated to backup status in 2010, first by his recovery from a late-season 2010 knee injury and then by the emergence of Malcolm Jenkins as the starter, definitely wants to play at least one more campaign.
Sharper has rebuffed some concrete offers to move full-time into the media, The Sports Xchange has confirmed, and is preparing as if he'll play somewhere in 2011. The 13-year veteran is the league's leading active interceptor, and only five players in history have more than Sharper's 63 picks. Just one pure safety, all-time leader and Hall of Fame member Paul Krause, has more. Sharper played in only eight games in 2010, the fewest of his career, and the only time he has appeared in fewer than 13 contests. He had just one start, the least since he had none as a rookie in 1997.
But at age 35, Sharper thinks he has enough left in the tank, certainly in terms of football "smarts," to be at least an effective nickel safety for a team, and is especially seeking out a contender.
White pages: Former Miami quarterback Pat White, a second-round pick in the 2009 draft, always wanted the chance to be more than just a wildcat novelty, and now he's going to get the chance. White, who dabbled with baseball after the Dolphins admitted their mistake last year and released him, has signed with the Marty Schottenheimer-coached Virginia Destroyers of the UFL.
"It's a chance to show I can do it," White said. To "do it," White won't exactly have to beat out a murderer's row of competitors, with the team's quarterback depth chart including such notables as Chris Greisen, Derek Devine and Dennis Brown.
The Dolphins chose White hoping he would add another dimension, because of his ability to throw the ball, to their wildcat package. This spring, then-Dolphins vice president Bill Parcells acknowledged the pick was a flawed one, and that the franchise reached in taking White.
The team's rationale was just as flawed: Coaches felt they could teach White to be a quarterback first, with all the plays, and a wildcat guy later. That's not to say White would have been a success if indoctrinated into the wildcat only, but he was a bit overwhelmed by trying to assimilate the entire playbook.
We'll see if he does any better at a reduced level of competition.
Punts: There isn't yet quite as much fire as there is smoke in the reports that the Eagles are eyeing pending free agent cornerback Ike Taylor (Pittsburgh) and Bush, if he is released by New Orleans, once the lockout ends. But there are some embers to the reports, and Philadelphia is definitely a team worth watching with the two veterans. Maybe even more so than free agent wide receiver Plaxico Burress, who also has been linked to the Eagles. ...
Safety is one of the positions that annually has the greatest volume of movement in free agency, and even with the likelihood of a shortened signing period, that figures to be the case again this year. At least a half-dozen franchises will be attempting to add starting-caliber safeties when free agency begins. And because safeties generally play on special teams, the movement of veterans will be strong again. ...
Maybe his teammates will be surprised, but there are a lot of veteran Seattle players who feel strongly that pending unrestricted free agent and 12-year veteran Matt Hasselbeck will re-sign with the team. And that includes the man who is the heir apparent to the starting job if Hasselbeck departs, Charlie Whitehurst. ...
Best wishes to Indianapolis vice president Craig Kelley, admittedly one of this columnist's closest friends personally and professionally, on his new gig in supervising the Colts' website. ...
Good luck, too, to former Florida star, NFL backup quarterback and 1996 Heisman Trophy winner Danny Wuerffel, who is about a week into his treatment for Guillain-Barre Syndrome, an auto-immune disorder that attacks the peripheral nerves. It's a little-known disease — former Bears star William Perry also suffered from it in recent years — but Wuerffel seems to have the patience and the faith needed to battle it. ...
For all his brilliance, teams seemed to be scared off by what they assume will be the financial expectations of pending free agent cornerback Nnamdi Asomugha. A few teams that figure to be in the hunt for the former Oakland star are guessing he will have only 2-3 serious suitors. ...
Another guy who isn't getting much buzz right now is Tennessee quarterback Vince Young. The former No. 3 pick overall hasn't been released yet, but new Titans coach Mike Munchak confirmed he won't be back, yet there just don't seem to be many potential landing spots. Teams are troubled by Young's perceived lack of maturity, and a few are investigating rumors he may have mishandled his money. ...
Arizona coaches want to revamp their linebacker corps and the remaking could begin with the release of veteran Joey Porter once the lockout ends. One guy the Cardinals want to get on the field more is second-year veteran O'Brien Schofield. A fourth-round pick in 2010, Schofield was set back by injuries as a rookie, but flashed some pass-rush ability, and had two sacks in 10 appearances. ...
Sources contended that Cincinnati owner Mike Brown is among those balking at some of the terms suggested for the new CBA being negotiated. Brown, it should be recalled, was one of only two owners (Ralph Wilson of Buffalo was the other) who voted against the latest CBA extension in 2006. Turns out his read on a CBA that his brethren decided two years later was a bad deal, was right on the nose. ...
Speaking of the Bengals, it's certainly a good sign that tailback Cedric Benson joined the workouts with teammates this week. It's doubtful Benson would have returned to Cincinnati had Bob Bratkowski been retained as offensive coordinator, but there's a decent chance the pending free agent will re-sign now. The Bengals have very little depth at the position and, if quarterback Carson Palmer retires as he has threatened, the Bengals will need a strong running game to help insulate Andy Dalton, the likely rookie starter. ...
The Cleveland Browns are hardly a very deep team, but one area of volume, where the club could look to deal a veteran before the season starts, is tight end. The Browns have Ben Watson, who established a new career-best with 68 catches in 2010; promising third-year veteran Evan Moore, who has solid hands and averaged 20.1 yards on 16 catches; and serviceable vet Alex Smith. Plus the Browns chose Jordan Cameron in the fourth round of the draft. First-year head coach Pat Shurmur, who will serve as his own offensive coordinator, is a smart guy. But he can't use them all and the Browns, even if they get very little in a trade for one of the vets, can't use 'em all. ...
As reported here several times in past months, even as some were suggesting his career had been ended by the severe head injuries he suffered last year, Baltimore linebacker Sergio Kindle has been cleared by neurologists to play in 2011. Obviously, the 2010 second-rounder hasn't been involved in contact since suffering the injuries after falling down a flight of stairs, but the Ravens brass are planning as if he'll play this year after missing all of his rookie campaign. ...
Father's Day: According to the Pro Football Hall of Fame, there have been 189 father-son pairs who have played in the league.
Len Pasquarelli is a Senior NFL Writer for The Sports Xchange. He has covered the NFL for 33 years and is a member of the Pro Football Hall of Fame selection committee. His NFL coverage earned recognition as the winner of the McCann Award for distinguished reporting in 2008.
---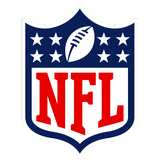 Get more from National Football League
Follow your favorites to get information about games, news and more
---