National Football League
National Football League
Play or Sit: the coaches' quandary
Published
Jan. 8, 2013 2:53 a.m. ET

At some point, an injured player, even a star like Robert Griffin III, is too hampered to help a team. Deciding when enough is enough is the problem.
Redskins coach Mike Shanahan became the target of widespread criticism after Griffin reinjured his right knee in Sunday's 24-14 wild-card loss to Seattle. The questions have ranged from whether Shanahan made his sensational rookie's health his No. 1 priority to whether the protocol for dealing with injuries was followed.
Coaches who have been in such tricky situations say the solutions aren't complicated.
''You have to rely on the doctors, the health always has to come first,'' said Super Bowl-winning coach Tony Dungy. ''If the doctor says he can go or he can't go, you don't argue, there's not even a discussion.
''If the doctors say, `Here are the limitations, he can go,' then you have to judge for yourself. How is he mentally? How limited is he physically?''
Dungy recalls many times when players wanted to go and he had to say no. While coaching the Buccaneers, Dungy told Warren Sapp he wouldn't be suiting up for a national TV game against Miami because Sapp had cracked a bone in his hand.
Sapp wanted to wear a splint, but team doctors said it was too soon for him to play.
''Warren was upset,'' Dungy said.
''If you ask the player, it means nothing. It's rare a player will tell you he can't do this or this or that.''
Shanahan said Monday that Griffin will see renowned orthopedist James Andrews for more examinations on the knee, leaving open the possibility the quarterback will be sidelined for a lengthy period.
Shanahan added he thought he made the ''right decisions'' and it would be ''crazy'' to think he would purposely sacrifice Griffin's career to win a game.
But Shanahan admitted he did not talk to team doctors initially after Griffin was hurt in the first quarter.
''I went up to Robert. I said, `You OK?''' Shanahan said. ''And he said, `I'm fine.'''
Not exactly the way some coaches would have handled it.
''You never put a player in harm's way,'' said Herm Edwards, who defended how Shanahan handled the situation during his ESPN show.
''It starts with the medical staff on the sideline. They advise you if a player is able to go back in. If they say, `Yea,' you put him back in. If he can play, you keep him on the field.''
Players don't ever want to come out, and Dungy says some will even try to hide medical problems. Or at least minimize them.
San Francisco tight end Vernon Davis suffered a concussion on Dec. 23 at Seattle and returned to play in the season finale against Arizona. He admits to being a little ''woozy'' during his limited reps, but insists sitting should not have been the first option.
''You trust the player. A player knows his body better than anyone,'' Davis said. ''If he's feeling a certain way, then I don't think you can go against that. He knows he can play.''
But he could be placing himself in greater jeopardy, whether in the short term or for his entire career. For every Adrian Peterson and Jamaal Charles who makes a stunningly quick recovery, there are dozens of players who are never the same.
Some don't even get back in uniform again.
Or they come back too quickly, as Griffin's teammate, cornerback DeAngelo Hall, did in 2010.
Hall missed practice leading up to a game against the Colts. Usually, Shanahan bars players from suiting up when that happens, but Hall was allowed to play.
''I gave up a couple of touchdown passes,'' Hall said. ''And Mike was just like, `That's my fault, you shouldn't have been out there. I respect you wanted to be out there, but I could tell you just couldn't go.'
''You always want to be out there. It's nothing against the guys behind you, but just that competitiveness in you. You want to compete, you want to be a part of it, especially this run we've had.
''Man, it would have been hard for that guy (RG3) to say, `Nah, coach I can't go' or `pull me.' Everything was going so special, he wanted to be a part of it.''
---
AP Sports Writers Janie McCauley and Joseph White contributed to this report.
---
Online: http://pro32.ap.org/poll and http://twitter.com/AP-NFL
---
---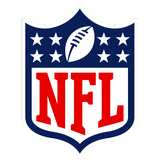 Get more from National Football League
Follow your favorites to get information about games, news and more
---