National Football League
National Football League
Pittsburgh back in first heading into bye week
Published
Nov. 14, 2011 8:44 p.m. ET

Mike Tomlin never met a bye week he didn't like. Few, however, are as timely - and as satisfying - as this one.
The Pittsburgh Steelers get some much needed time off after a 24-17 victory over Cincinnati on Sunday, a win that propelled the defending AFC champions into first-place in the AFC North. The Steelers are 7-3, a half-game clear of the Bengals and Ravens.
Not bad for a team labeled ''old'' and ''slow'' following an unimpressive opening month that saw the Steelers split their first four games. Wins in five of their next six have followed, including a physical victory over the quickly improving Bengals.
Pittsburgh struggled protecting quarterback Ben Roethlisberger (sacked five times) and running the ball effectively, yet this time it didn't matter thanks to a defense that produced its first multiple turnover game this season.
The Steelers came in with just four takeaways through nine games, on pace for the fewest in league history. They've won anyway and stressed whenever the turnovers would come, they would come in bunches.
For a quarter anyway, they were right.
Pittsburgh halted a pair of Cincinnati's fourth-quarter drives with interceptions. Cornerback William Gay, who was beaten badly by Baltimore's Torrey Smith for the winning touchdown in the final seconds a week ago, tipped Andy Dalton's pass to teammate Lawrence Timmons for one stop. Then Gay provided the clinching pick by stepping in front of Dalton's pass deep in Pittsburgh territory with around 3 minutes to play.
Redemption? Not to Gay, who figures he was just doing his job.
''We all around just played some good football,'' Gay said.
The kind of football the Steelers expected to play all season even as they're getting production from unexpected places.
Wide receiver Antonio Brown, who had all of 16 receptions a year ago, has emerged as one of Roethlisberger's favorite targets. His five-catch, 86-yard performance against the Bengals gives him 44 receptions.
Jerricho Cotchery, signed as a free agent during training camp, caught his first touchdown of the season and had another wiped out by a questionable penalty on tight end Heath Miller.
While Cotchery and Brown starred, veteran Hines Ward watched for long stretches on the sideline after Cotchery bumped Ward to No. 4 on the depth chart, though Tomlin stressed this isn't a changing of the guard.
''We were just looking at some personnel groups and looking at ways we wanted to attack these people,'' Tomlin said. ''We'll do that from week to week. It may not be any indication of his participation moving forward. It's just an indication of his participation today.''
Ward finished with one reception for 9 yards and spent little time in his customary spot in the slot, where he's been Roethlisberger's safety blanket for years.
His absence may have been felt the most in the run game. The Steelers managed 105 yards on the ground; 31 of those came on end-arounds to speedy wide receiver Mike Wallace.
Rashard Mendenhall ran for two touchdowns, including a brilliant 9-yard score late in the third quarter that gave Pittsburgh the lead for good. Yet the Steelers couldn't run effectively in the fourth quarter, needing a key completion from Roethlisberger to Wallace to pick up a first down that let them run out the clock.
The strategy worked this time. It didn't a week ago, when a late incompletion from Roethlisberger to running back Mewelde Moore set the stage for the Ravens to put together a late 92-yard drive.
Baltimore targeted Gay frequently on the drive, which Gay summed up as the worst quarter of football in his career.
He atoned with a pair of timely plays against the Bengals. The second one came on a perfectly timed move in front of Cincinnati wide receiver Jerome Simpson that gave the Steelers their first multiple turnover game since beating Baltimore in the divisional playoffs in January.
''(Gay) stepped up big,'' Roethlisberger said. ''Byron Leftwich was standing next to me and he said, `Come on Will, undercut this.' Next thing you know, Byron's hitting me saying, `I told you, I told you.' It was a heck of a play. It was a game changer for us. We love it when the defense gets us turnovers.''
Something the Steelers hope to do more often once they rest up. They have two weeks to get ready for a road trip to Kansas City before starting the home stretch.
They're in good position, sure. They also know they can't get comfortable in a race that promises to be undecided for weeks to come.
''It's always the toughest division,'' Roethlisberger said. ''It's always a slugfest. It's never going to be easy, no matter what the teams are.''
---
---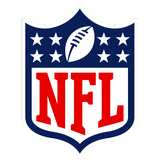 Get more from National Football League
Follow your favorites to get information about games, news and more
---