National Football League
National Football League
Pick 6: In NFL, teams quickly get back to reality
Published
Oct. 17, 2013 4:09 a.m. ET

At first glance, the Philadelphia Eagles might find reason to feel pretty good about themselves. They are, after all, tied for first place in their division.
On the other hand, they're only a .500 team that sits atop a woeful NFC East thanks to three victories against teams that are a combined 1-16. Yikes.
Here's what that all means: The Eagles are probably not really all that good and are destined to take a trip back to reality at some point. That could happen as soon as Sunday, when they host the NFC East's other 3-3 team, the Dallas Cowboys, or when they play the likes of the Green Bay Packers and Chicago Bears later this season or - imagine this! - if they manage to make it out of the NFL's worst division and reach the playoffs.
Another team likely to be reversing course after recent steps forward is St. Louis. According to coach Jeff Fisher, the Rams were chanting, ''2-and-0! 2-and-0!'' in the locker room after winning a second consecutive game to improve to 3-3. Here's guessing that, soon enough, the Rams will realize that their modest winning streak came against the awful, winless Jacksonville Jaguars and the imploding, interceptions-get-returned-for-TDs Houston Texans.
The Eagles and Rams should pay attention to the way fortunes can go sour pretty quickly. Here is a Pick 6 of teams who already were taken back to reality this season after a taste of success:
NEW YORK JETS: Not too long ago, Rex Ryan's Jets were 3-2, coming off a Monday night win at the Atlanta Falcons, and rather impressed by rookie QB Geno Smith. Next up was a game against an 0-4 team, Pittsburgh, so what could go wrong? Well, the Jets went thud in a 19-6 loss to the Steelers last weekend to drop back to .500 and now are suddenly staring at the very real possibility of a four-game losing streak, thanks to a stretch against the New England Patriots, Cincinnati Bengals and New Orleans Saints coming up.
TENNESEE TITANS: With starting quarterback Jake Locker sidelined by a hip injury, the Titans went from 3-1 to 3-3 in a blink. During their first four games, the Titans did not have a single turnover; Locker's replacement, Ryan Fitzpatrick, has been intercepted four times and struggled to hold onto the ball. It's probably worth pointing out that two of those three early victories came against heavily flawed teams: the Steelers and the Jets.
CLEVELAND BROWNS: The Browns were 3-2 thanks to a three-game winning streak but lost surprisingly successful quarterback Brian Hoyer for the season, lost 31-17 at home against the Detroit Lions to drop back to .500, and now comes this schedule: at Green Bay, at Kansas City (which is 6-0 right now), home to Baltimore, then at Cincinnati. That is a tough stretch for any team, let alone one with Brandon Weeden at QB.
MIAMI DOLPHINS: The Dolphins began the season 3-0, their first such start since 2002, sparking talk of making the playoffs for only the second time since 2001. Still, after Week 3, there already was talk about an injury-depleted defense and problems along the offensive line. So it should not have surprised anyone that Miami would tumble back to reality by losing two games in a row while allowing an average of 32 points. Poor Ryan Tannehill is getting sacked about five times per game, something he and his team will hope to improve as Miami returns from its bye week by hosting the Buffalo Bills on Sunday.
ARIZONA CARDINALS: The Cardinals climbed above .500 at 3-2 after holding two opponents to a total of 16 points. But then came Sunday's 32-20 loss at the San Francisco 49ers, and a matchup after a short week against the Seattle Seahawks on Thursday night might make everything seem even more real.
WASHINGTON REDSKINS: Here's a team that's had a longer-term reality check. Coach Mike Shanahan, who is 22-32 with Washington (a .407 winning percentage), oversaw a seven-game winning streak at the end of last season that earned an NFC East title. But with Offensive Rookie of the Year Robert Griffin III not yet himself since returning from knee surgery, and all sorts of problems from week to week - defense, penalties, special teams, turnovers, clock management - the Redskins have tumbled to a 1-4 start (and the lone win shouldn't really count, because it came against Matt Flynn). Another playoff team last season that's back to reality this season? The Minnesota Vikings, who are 1-4 and have a revolving door at quarterback.
---
Follow Howard Fendrich on Twitter at http://twitter.com/HowardFendrich
---
AP NFL website: www.pro32.ap.org
---
---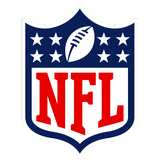 Get more from National Football League
Follow your favorites to get information about games, news and more
---