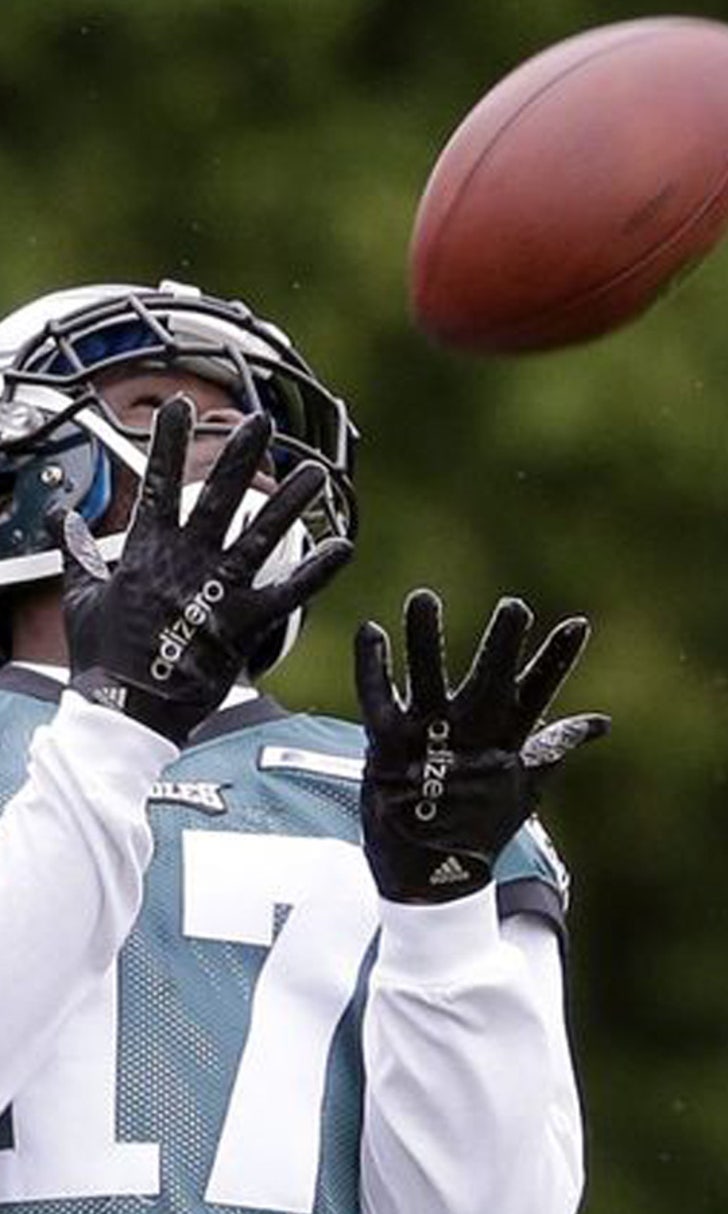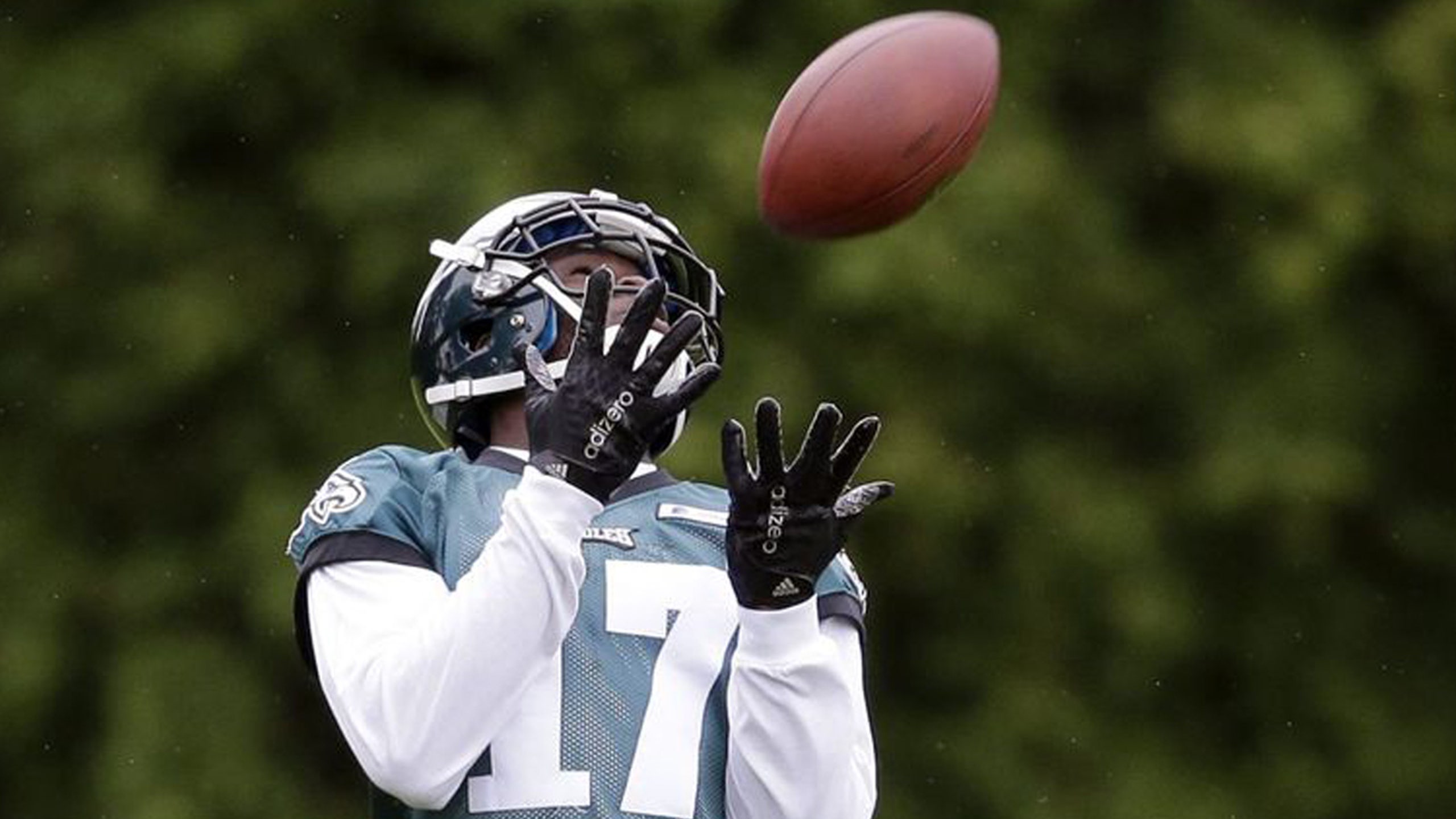 Philadelphia Eagles WR Nelson Agholor already approaching the game like a savvy veteran
BY foxsports • July 30, 2015
Every year, the NFL sets up a Rookie Symposium for the incoming draft class. The goal is to educate the rookies on what it means to transition to the NFL level and become a professional in their career. Philadelphia Eagles rookie wide receiver Nelson Agholor was in attendance, and chances are that he was there a lot earlier than the rest of his class.
The Philadelphia Daily Inquirer's Zach Berman took an inside look at Agholor's preparation in his rookie season. According to Berman, during the Eagles' spring practices, Agholor would arrive at the team facility at 6:15 a.m---a full hour earlier than the scheduled pickup of the rookie shuttle.
"That's where I get time to do most of my extra stuff," Agholor said at the end of minicamp last month, per the Philadelphia Daily Inquirer. "It's not to do anything separate. It's my comfort level. It's not trying to separate [from other rookies]. But I feel comfortable preparing. It's something I can control."
One person who was unlikely to be surprised by seeing Agholor show up early is head coach Chip Kelly. On Wednesday, Kelly spoke to the media about what makes a "Chip Kelly player", and Agholor fits the billing. Before the start of his rookie season, it's easy to see that he loves the game of football.
According to Berman, after the offseason program, Agholor returned to Tampa, Fla., his hometown. He trained at Performance Compound with former NFL receiver Yo Murphy, who has worked with Agholor since the player was a teenager.
Murphy echoed the takeaway that Kelly and the Eagles' management got when they interviewed Agholor in the pre-draft process.
According to Murphy, Agholor is "like a four- and five-year vet who has a plan."
In addition to taking detailed notes on the Eagles' offensive scheme during spring practices, Agholor became enamored with the sports science aspect to Kelly's teachings.
"It's all about growing," Agholor said. "That's what I need to do a year from now, two years from now. We talk about progressing vs. regressing. These six weeks [before training camp], I need to progress every day. Even with my rest. If I'm going to take some time off, I need to make sure my body heals. Eating well, sleeping well, hydrating well."
Agholor ran with the Eagles' second and third team offense during spring practices. He remained behind wide receivers Jordan Matthews, Josh Huff, Riley Cooper and even Miles Austin.
Earlier this month, I broke down why it shouldn't take long for Agholor to make his move up the depth chart. You can find that breakdown here. It's just a matter of time before Agholor ascends to the No. 1 wide receiver role in the Eagles' offense.
(h/t Philadelphia Daily Inquirer)
---
---