National Football League
National Football League
Peyton Manning can make history in his homecoming
Published
Nov. 4, 2015 6:06 p.m. ET

ENGLEWOOD, Colo. (AP) Peyton Manning returns to Indianapolis this weekend with a shot at a doubly historic homecoming. He can pass Brett Favre for the most career regular season wins by a starting NFL quarterback and as the league's all-time leading passer.
Manning insists he's too busy preparing for the game to ponder breaking any more of Favre's records.
He doesn't have to come out and say it; his teammates insist that winning his 187th game in Indy, where he won 141 times with the Colts, would mean a lot to the five-time MVP.
''There's just not too many people who get a chance to go back to their old hometown, their old stomping grounds, and show them you shouldn't have let me go,'' running back C.J. Anderson said.
Cornerback Chris Harris Jr. said he's been around Manning long enough to know ''Peyton is going to be pumped. Being able to get that win for him in Indy, that's huge. It's something I know that he probably wants very badly. He'll never say it to you all, he'll never say it to us, but we know that he wants to go home and get a win.''
''He basically gets to go back and become the all-time winningest quarterback in his old building against his old team,'' linebacker Brandon Marshall said. ''Oh, it means a lot. Peyton's really humble of course, but it means a lot to him.''
This is Manning's second trip back to Indy since joining the Broncos in 2012 after missing an entire season following a series of neck surgeries that have left him without feeling in the fingertips of his right hand.
This time, he brings the kind of stellar special teams and dominant defense that Colts owner Jim Irsay insists he was talking about when he dissed the iconic QB two years ago.
In the lead-up to that emotional return that began with a pregame video tribute to Manning and ended with a 39-33 Colts win, Irsay said, ''You make the playoffs 11 times, and you're out in the first round seven out of 11 times. You love to have the `Star Wars' numbers from Peyton and Marvin (Harrison) and Reggie (Wayne). Mostly, you love this,'' showing his one Super Bowl ring.
Irsay later insisted what he meant was if the Colts, instead of asking the quarterback to do too much, had only given Manning better special teams and defense, they could have won more than one Super Bowl ring together.
John Elway won his two rings in the twilight of his career when running back Terrell Davis and a stout defense carried the load. As Broncos general manager, he's built a spectacular defense that leads the league in most major categories.
Special teams that have blocked two kicks, recovered three fumbles and sport the NFL's strongest kicker in Brandon McManus have also bought Manning and the offense time to weather injuries and adjust to Gary Kubiak's system.
It all came together Sunday night when the Broncos (7-0) shredded Aaron Rodgers and the previously unbeaten Green Bay Packers. Manning threw for a season-high 340 yards, moving within 283 of Favre's record 71,838 and tying Favre's 186-win total in the regular season.
A day later, Elway added two-time Pro Bowl tight end Vernon Davis from San Francisco.
Manning, as usual, was in no mood to go down memory lane Wednesday, declining to say what will be different for him in his second game in Lucas Oil Stadium as a visitor.
''We've got a lot on our plate each week trying to kind of figure out what we're doing and trying to get everybody on the same page and that's plenty to focus on,'' Manning said. ''Between that and getting ready to play a team in a loud environment, it's kind of easy just to focus on that.''
Colts QB Andrew Luck, whose team is 3-5, said he wasn't aware of Manning's chances at making more history Sunday, ''but I don't think that will be any extra motivation for anybody. We need to win for other reasons than that. And Peyton's obviously one of the greatest, if not the greatest quarterback ever, and I have a lot of respect for him, but I don't think anybody is thinking about that.''
Notes: WR Jordan Norwood missed practice because his wife was in labor Wednesday. ... OLB Shaq Barrett (toe) was held out but is expected back Thursday.
---
AP NFL website: www.pro32.ap.org and www.twitter.com/AP-NFL
---
Follow AP Pro Football Writer Arnie Melendrez Stapleton on Twitter: http://twitter.com/arniestapleton
---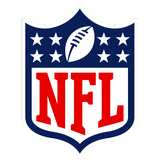 Get more from National Football League
Follow your favorites to get information about games, news and more
---