National Football League
National Football League
Peterson, improved Vikings unsatisfied with season
Published
Jan. 8, 2013 12:59 a.m. ET

If Adrian Peterson was going to return from reconstructive surgery on his left knee in time to play the full 2012 season, he had to hit that rehabilitation program hard.
Peterson and the Vikings reaped the benefits of his persistence and determination, with 2,097 yards rushing for him and an externally unexpected trip to the playoffs for the team.
This year, Peterson is injury-free, but he doesn't plan on letting up. His aim for the Vikings is to follow his relentless lead, hoping that dedication will pay off this year with more success than a 10-6 record and a one-and-done postseason appearance.
''I won't take much time off. Last year was a blessing in disguise for me because I had to start extremely early working out, and I see what the results were,'' Peterson said Monday as the Vikings cleared out their lockers and scattered for the winter.
The NFL's leading rusher by a long shot and a strong candidate for the Most Valuable Player award, Peterson said he'd resume training in less than two weeks. He also said he'd like to gather as many teammates as he can near his Houston home before formal strength and conditioning begin in Minnesota in late April
''I'm all in. I'm about to grind again this offseason and come back and be better than I was this year,'' Peterson said.
He's not even willing to take it easy in the Pro Bowl, where the collective effort of the all-stars is always in short supply. Peterson has already served Eric Dickerson notice that he's coming for that single-season record again, after falling 9 yards short. He's even raised the possibility of reaching the 2,500-yard mark, as unlikely as that might be.
If fullback and fellow Pro Bowl pick Jerome Felton, one of 10 unrestricted free agents on this year's team, is re-signed then perhaps that milestone is in reach. The bruising blocking by Felton and a young offensive line on which none of the five starters missed a game had a lot to do with Peterson's success. After signing a one-year contract for a $700,000 salary, Felton said he'd rather not have to test the market again. He told general manager Rick Spielman as much on Monday.
''This is where I want to be,'' Felton said. ''I told him that I want it to get done.''
Right tackle Phil Loadholt is another one of the important players with expiring contracts.
''I'm going to keep my arms around him this offseason as well, just to make sure he's staying on top of his game and he's working out and he's doing the necessary things to make someone want to bring you back,'' Peterson said.
There are other positions that will be scrutinized this spring as the Vikings reshape their roster, with changes likely at least at wide receiver and linebacker. Quarterback Christian Ponder isn't going anywhere, but more improvement is mandatory after another up-and-down year. He said his decisions in the Dec. 2 game at Green Bay when he threw two devastating interceptions were the moments that still stung.
''To let my team down, that's what hurt the most,'' Ponder said.
Last week was painful, too, when a deep bruise in his triceps from a hit he took in the Dec. 30 win over the Packers prevented him from playing in the rematch at Lambeau Field on Saturday. His right arm was still badly discolored from the bruising on Monday. The flexibility and range of motion around the muscle was still returning.
''No surgery or anything,'' Ponder said. ''Just giving it some time, and it will get there.''
The Vikings, like most teams, expressed impatience with their development, even though this season by all accounts went ahead of the rebuilding schedule. They weren't willing to merely accept more steady progress, realizing the way the open-then-shut windows of championship opportunity usually work in the NFL.
Peterson is an obvious plus, as are blossoming young standouts such as left tackle Matt Kalil, tight end Kyle Rudolph, strong safety Harrison Smith, defensive end Everson Griffen and kicker Blair Walsh. But perhaps the biggest advantage these Vikings have in their quest to win a Super Bowl is strong chemistry, as evidenced all year.
''We started out fairly well, had some success, then went through a little rough patch where we lost some games,'' left guard Charlie Johnson said. ''When that happens, the spirit can drop. But you never had that. You never had that sense in this locker room where guys seemed deflated.''
On other subjects:
- Defensive end Jared Allen said he'll wait until after the Pro Bowl to have surgery on his left shoulder to repair a torn labrum he's had for months.
''I've played with it all year. I'm going to at least enjoy the benefits of it right?'' Allen said, joking he aims to follow Peterson's rehab success: ''Maybe I can get 2,000 sacks.''
- Walsh said he'll take long snapper Cullen Loeffler to Hawaii with him to the Pro Bowl as a reward, unless Loeffler is a late addition to the NFC squad.
''As was our team being doubted before the season, so was he and the selection that they made,'' Loeffler said. ''He's done a tremendous job staying focused.''
- Defensive tackle Kevin Williams, who has two years left on his contract at more than $7 million per season, acknowledged the possibility he'll be asked to restructure his deal but said he'd like to add to his 10-year tenure with the team.
''I `m not going to worry about it,'' Williams said. ''We'll work something out if that comes up.''
---
Follow Dave Campbell on Twitter: http://www.twitter.com/DaveCampbellAP
---
Online: http://pro32.ap.org/poll and http://twitter.com/AP-NFL
---
---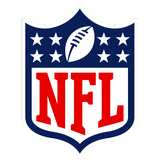 Get more from National Football League
Follow your favorites to get information about games, news and more
---