National Football League
National Football League
Pereira breaks down Week 2 NFL calls
Published
Sep. 15, 2013 1:00 a.m. ET

Saying Week 2 was a walk on the wild side, really doesn't do it justice.
A little crazy … and a lot of wonderful. It's just one of the many reasons we love the NFL.
We had it all Sunday: close games — eight of the nine early games ended within eight points or less of each other — and amazing finishes that included one in overtime that had four field goal attempts at the end of regulation. We also had three others that ended within a point of each other.
Two of the four late games were also close and we even had a lightning delay for more than an hour in Tampa for the Saints-Bucs game which also ended on a last-play field goal.
Overall, it was a pretty well-officiated Sunday, especially considering we had a variety of different rulings to deal with.
1. Helmet-to-helmet hits, some legal, some not, which I'm sure we'll be discussing every week this season.
2. A ball becoming loose, then touching the pylon that resulted in a touchback.
3. A punt that was illegally touched inside the 5-yard line that resulted in a touchback.
4. An illegal touch of a pass after a receiver stepped out of bounds
5. And a celebration that was legal with one guy, but was illegal with three.
Folks, it might not take a rocket scientist to be an official, but it does take somebody to be well versed in the 114-page NFL rule book. And it almost seemed like we had a play from every page Sunday.
As complicated as the rule book is — and considering the fact that a penalty was mis-enforced last weekend in the Green Bay-San Francisco game — it is pretty amazing that the officials get it right almost all the time, but not always.
What I get a kick out out of is how excited fans get , i.e. mad, about the "not always" part.
I sit in the FOX NFL Command Center ever Sunday pouring over replay after replay, going frame-by-frame in super slow motion and I'm amazed how often the officials get it right.
I know you think I'm a little jaded because I used to oversee these guys, but with the size and especially speed of the games these days, I just wanted to make a point of how hard it is to do what these guys do.
Play 1
A couple of plays in the New Orleans-Tampa Bay game at the start of the second quarter got Bucs fans fired up on twitter, but I have to tell you the officials got both calls right.
At the start of the second quarter, Saints quarterback Drew Brees took a hit from Tampa Bay's Adrian Clayborn. Brees fumbled on the play, but Clayborn was called for a personal foul for unnecessary roughness.
I have to be honest, it was a close call, but officials are told to err on the side of safety on high hits. The hit was around the head and neck area so while I'm not crazy about it, the officials are doing what the league wants.
Two plays later, Brees attempted a pass to Darren Sproles and he was hit by Dashon Goldson, who was called for unnecessary roughness for a hit on a helmet-to-helmet hit on a defenseless receiver.
Goldson was fined $30,000 for two hits he made against the Jets last week and can expect a heftier fine this week. Goldson can also expect some discussion by the league for a possible suspension.
Like it or not, these kinds of calls are here to stay. Remember, they are tryingt to protect the players.
Play 2
An interesting punt play in the Dallas-Kansas City game.
Kansas City had the ball, fourth-and-11 from its own 35-yard line. Dustin Colquitt punted the ball 65 yards and it was downed by Marcus Cooper at the 1-yard line. However, Cooper had stepped out of bounds at the 9-yard line and was called for illegal touching because it occurred within the 5-yard line.
When that happens, it's ruled a touchback. The Cowboys got the ball at the 20-yard line.
Play 3
It was a good first half for the Packers. Could have been a great one if wide receiver James Jones had a little luck.
Here was the situation. The Packers were up 24-0, had the ball, second-and-5 from the Washington 10-yard with with 15 seconds left in the half. Jones caught a pass from quarterback Aaron Rodgers and headed for the end zone. Right at he was heading to the pylon the ball came out of his hands hit the pylon and went out of bounds.
It was ruled a touchback, which was the correct call. The interesting part, if Jones had maintained possession, it would have been a touchdown.
I also got a couple of tweets from fans questioning the hit that DeAngelo Hall put on Jones at the goal was a helmet-to-helmet hit. It was clearly not. Hall was not lining him up at all, he was trying to push him out of bounds.
Play 4
Hits to the head have been a point of emphasis throughout the NFL this season and it didn't take long in Week 2 for a big one to have taken place in the Washington-Green Bay game.
On the Packers' opening drive, Green Bay running back Eddie Lacy carried the ball for 10 yards and was hit in the head by the Redskins' Brandon Meriweather with no foul being called on the play. Lacy was immediately taken out of the game for a concussion test.
At first glance, I wasn't sure if was not the new crown of the helmet rule, and after watching the replays, I'm still not sure. The rule is designed for two guys lining up each other. Meriweather is coming from the side, however, the rule is designed for the tackler and the rusher going directly at each other.
The question is going to be weather Meriweather "lined him up'" with a direct shot. It's going to take some examination by the league to determine whether they feel this was a foul, but the intent of the rule would seemingly make this be a foul they want called.
Lacy was deemed to have a concussion and is out for the rest of the game.
 
---
---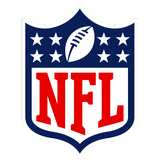 Get more from National Football League
Follow your favorites to get information about games, news and more
---