National Football League
National Football League
Patriots 20, Panthers 10
Published
Dec. 17, 2009 9:12 a.m. ET

The New England Patriots have needed a second-half spark most of the season. On Sunday, Wes Welker gave it to them.
Welker caught five passes on their tie-breaking series in the third quarter and the Patriots ended their worst slide in seven seasons with a 20-10 win over the Carolina Panthers.
``We'd been flat pretty much the whole game and we needed a big drive there,'' Welker said. ``That's when you have to step up.''
Welker finished with 10 catches for 105 yards, his fifth 100-yard performance of the season. He has an NFL-high 105 receptions and joined Marvin Harrison, Jerry Rice and Herman Moore as the only receivers with at least three consecutive 100-catch seasons.
``It seems like whenever we've got to make a critical play in a game, he's the guy that making the play,'' Tom Brady said. ``Wes was the key ingredient as he always seems to be.''
Four days after coach Bill Belichick told four players to leave when they were late for a team meeting, the Patriots shook off a poor first half and went ahead with 1:06 left in the third quarter on Brady's 5-yard touchdown pass to Benjamin Watson.
The Patriots (8-5), who had lost three of their previous four games, their worst stretch since 2002, snapped a two-game losing streak and maintained their one-game lead in the AFC East. The Panthers (5-8) lost for the third time in four games.
Going into the game, there were significant differences in the Patriots performances in the halves. In the first, they had scored 220 points, Brady had thrown for 13 touchdowns and Welker had caught 51 passes. Those numbers dropped in the second half to 108 points, nine touchdowns and 44 catches.
Belichick stressed changing that.
``All week Bill talked about finishing,'' running back Kevin Faulk said, ``focusing, playing hard and finishing games.''
The Patriots improved to 7-0 at home but lost two fumbles and an interception before Brady's pass to Watson broke a 7-7 tie and Stephen Gostkowski kicked field goals of 48 and 47 yards in the fourth quarter. They didn't score their first touchdown until 1:08 remained in the first half when Faulk ran in from 3 yards.
The Panthers had taken a 7-0 lead on Matt Moore's 41-yard touchdown pass to Steve Smith with 2:43 left in the first quarter. But all they could manage after that was John Kasay's 36-yard field goal midway through the fourth quarter. Moore played for the second straight week in place of Jake Delhomme, who has a broken finger.
``It was really frustrating,'' Carolina cornerback Chris Gamble said. ``I feel like we played a really great first half. They came out the second half (and) they moved the ball.''
The victory capped an eventful week for the Patriots, starting with a 22-21 loss to the Miami Dolphins on a field goal with 1:07 left. After that game, Brady said his teammates sometimes don't seem to fight as hard as they should.
On Tuesday, Brady's wife, supermodel Gisele Bundchen, gave birth to their son. The new father was at work on a snowy Wednesday morning, but wide receiver Randy Moss and linebackers Adalius Thomas, Gary Guyton and Derrick Burgess were sent home after arriving late for an 8 a.m. meeting.
Thomas, who questioned Belichick's decision at length, was inactive Sunday despite being healthy.
``On every NFL team you have times during the season or weeks like that where it's a little more difficult,'' cornerback Shawn Springs said. ``We found a way to put all that in our rearview mirror.''
Moss had just one catch for 16 yards and has only 11 receptions in his last four games.
The Patriots gained 74 yards on their first series of the third quarter before Sammy Morris lost a fumble. On their second possession, they moved 96 yards to the go-ahead touchdown with Welker gaining 64 of them on his five catches.
``Just watching him play gives you a spark,'' center Dan Koppen said.
Brady, who missed two days of practice with rib, finger and shoulder injuries, completed 19 of 32 passes for 192 yards. Moore went 15 for 30 for 197 yards.
``When you give Tom Brady time, he's going to find a way to get the job done,'' Panthers defensive tackle Damione Lewis said.
Neither team did much offensively in the first half and benefited from good breaks to score their touchdowns.
``Our defense gave us three turnovers,'' Carolina fullback Brad Hoover said. ``We were able to move the ball but at times it felt lethargic.''
Two plays after Gamble intercepted Brady's pass to Moss, Moore hit Smith in the end zone. Four plays after the Patriots moved to the Panthers 21-yard line on a 30-yard pass interference call against Dan Connor, Faulk scored.
The game matched the teams that met in the Super Bowl after the 2003 season, won by the Patriots 32-29 on Adam Vinatieri's field goal with 4 seconds left.
Notes: The Patriots won their 15th straight home game against an NFC team. ... Carolina's DeAngelo Williams entered the game as the NFL's sixth-leading rusher and ran for 82 yards on 13 carries after missing the previous game with an ankle injury. ... Patriots nose tackle Vince Wilfork left the game twice with a foot injury.
---
---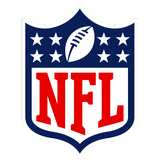 Get more from National Football League
Follow your favorites to get information about games, news and more
---