National Football League
National Football League
Pat Summerall remembered fondly
Published
Apr. 20, 2013 1:00 a.m. ET

Veteran sportscaster Pat Summerall was remembered Saturday during a memorial service as ''the voice of the NFL'' and a venerated figure who maintained a humble approach despite the praise his broadcast work received for decades.
Thousands gathered Saturday at a Baptist church just north of Dallas to pay tribute to a broadcaster who called some of the most memorable games in NFL history, and also was known for his coverage of Grand Slam tennis tournaments, the Masters golf tournament and other sporting events.
The former NFL kicker died Tuesday at age 82 of cardiac arrest at a Dallas hospital.
With his deep, resonant voice, Summerall called 16 Super Bowls and was the primary television play-by-play voice of the NFL.
Former NFL analyst John Madden said Saturday that his broadcast partner's steady presence made Summerall the voice of the league. Madden, once a fiery NFL coach, was seen by many as the storm alongside Summerall's calm. The two teamed for 22 years covering games for CBS and then more briefly for Fox.
''I got up this morning and I thought, `Pat, I need you,''' Madden told the mourners. ''I couldn't get the tie straightened, a button buttoned. It was the same old thing.''
Madden described his first year with Summerall in the broadcast booth in 1981 as riddled with confusion as the former coach struggled with the craft and fumbled with headsets and other equipment. But Summerall ''didn't look down on me,'' he said.
''He didn't tell you he'd pull you through, he just damn did it,'' Madden said.
After talking at length, a despondent Madden looked upward.
''I know Pat's up there saying, `brevity, brevity, brevity.' But just one more time I'm going to talk over you,'' Madden said, before reminding the audience of the deep faith Summerall developed in his later years.
One of Summerall's sons, Kyle, said his father had battled alcoholism for years but with the help of his faith had kicked it aside.
Summerall often shared his testimony with Christian groups and told his story when speaking before other organizations. In his 2006 book, ''Summerall: On and Off The Air,'' he frankly discussed his personal struggles and professional successes.
Saturday's memorial service was powered by a group of church singers, a choir more than 300 strong, and NFL Hall of Fame players including former Cowboys quarterbacks Roger Staubach and Troy Aikman, ex-Dallas running back Emmitt Smith and former Cowboys wide receiver Michael Irvin. Fullback Daryl Johnston was among other past Dallas players who also attended, along with Cowboys owner Jerry Jones and head coach Jason Garrett.
Summerall, who spent his final years in the Dallas area, living in Southlake, was a member of the North Texas Super Bowl host committee for the game played there in February 2011 in the $1.1 billion Cowboys Stadium that opened in 2009.
Another of Summerall's sons, Jay, said his father made time for as many people as he could, no matter their lot in life. The elder Summerall often spent time answering fan mail, sending along autographed photos, and serving as an ambassador for the Betty Ford Center.
Summerall in 2004 received the liver of a 13-year-old junior high football player from Arkansas who died unexpectedly from an aneurysm, and Summerall had remained in touch the teenager's family.
''There was no big shot in him,'' Jay Summerall said.
Added Madden: ''If there ever was a book about good guys, he'd be the star of that book.''
---
---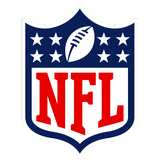 Get more from National Football League
Follow your favorites to get information about games, news and more
---