Carolina Panthers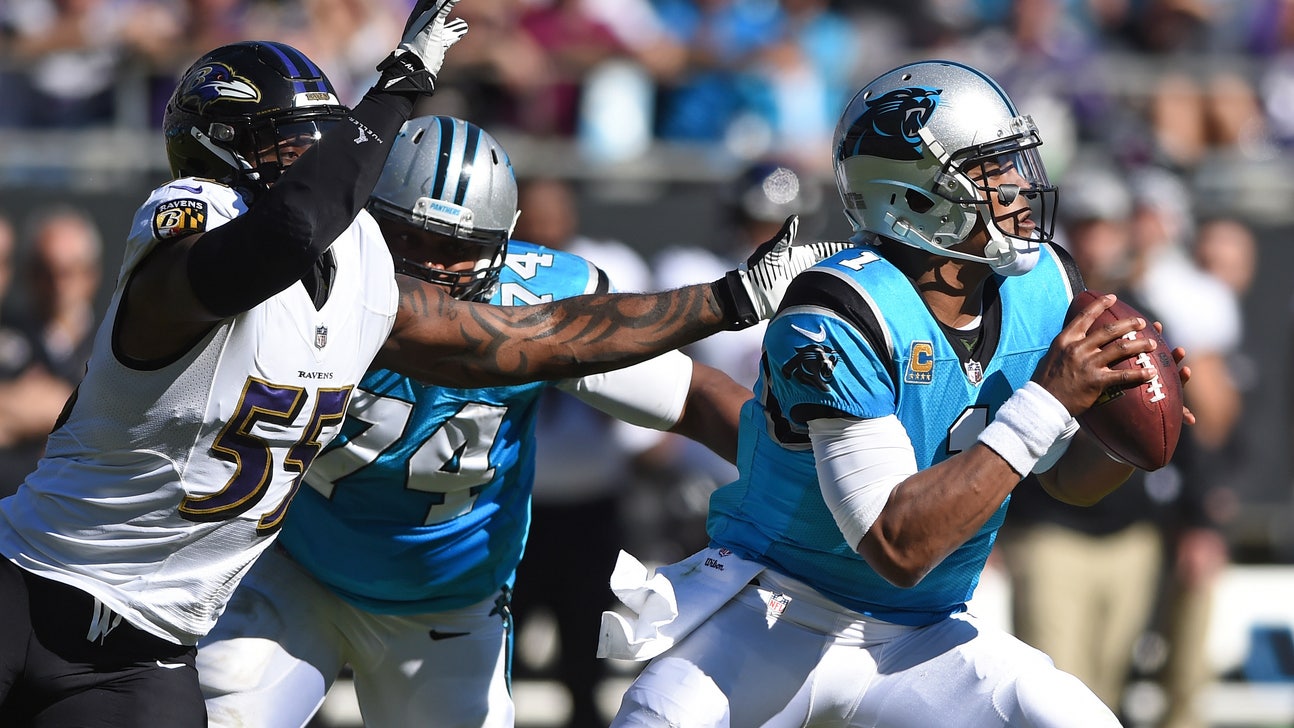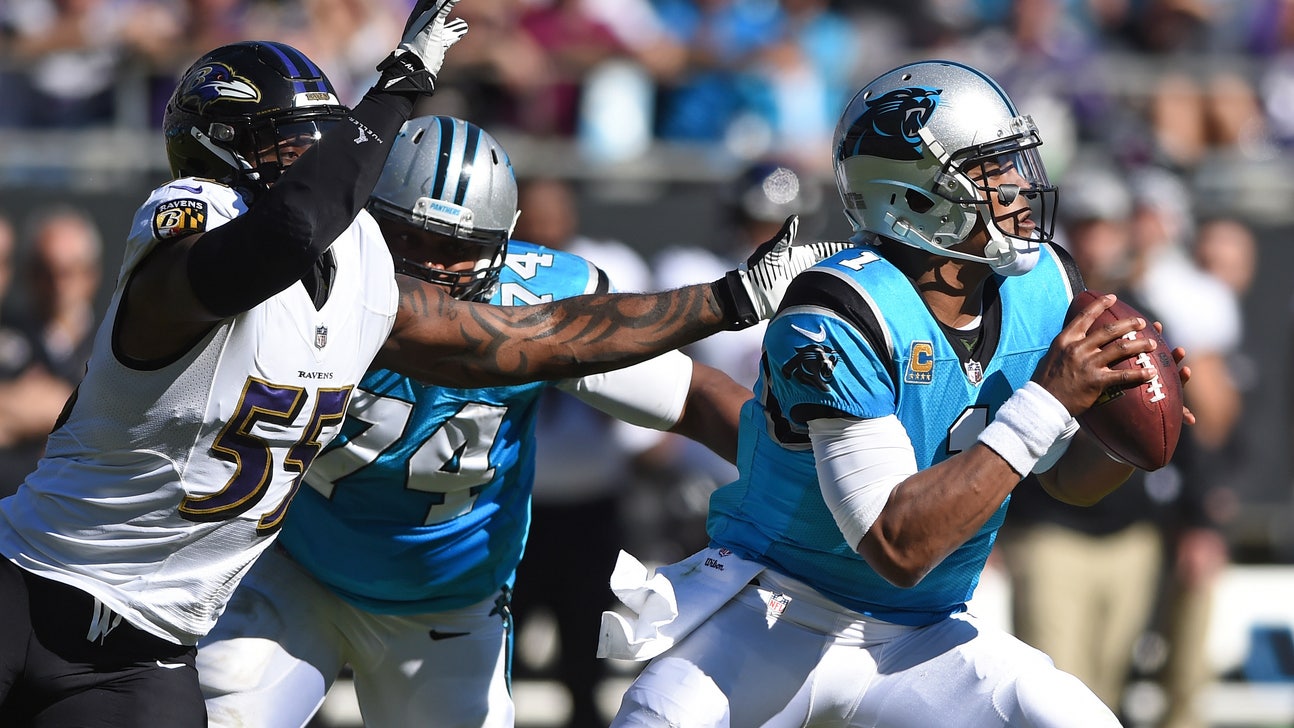 Carolina Panthers
Panthers have stability at QB, Bucs seeking it in NFC South
Updated
Mar. 4, 2020 12:11 p.m. ET
CHARLOTTE, N.C. (AP) — The Carolina Panthers have stability at the quarterback position. The Tampa Bay Buccaneers are desperately in search of the same.
The teams appear headed in different directions entering an NFC South showdown Sunday in Charlotte — and quarterback play is a big reason why.
Ryan Fitzpatrick replaces Jameis Winston, who was benched after committing 11 turnovers in his last 3 ½ games for the Buccaneers (3-4). With the former Harvard standout back at the helm, the Bucs are trying to rekindle some of the "Fitzmagic" that helped them to a 2-0 start that included a win over the New Orleans Saints.
They've since lost four of their last five.
"I think Jameis is one of the best quarterbacks in the world and I think he will be back," Bucs coach Dirk Koetter said. "A lot of teams don't switch because they have an untested backup or they're afraid to put their backup in there — and we don't have either of those. Right now, we just have to stop turning the ball over and so we're going to go with Fitz."
Panthers coach Ron Rivera has never benched his franchise quarterback Cam Newton because of his performance.
And he's not about to this year.
The Panthers (5-2) enter the game looking for their 10th straight home win behind Newton, who is playing his best football since earning league MVP honors in 2015 and leading Carolina to the Super Bowl. Newton has 17 combined touchdowns. He's thrown only four interceptions all season — the same amount Winston threw in last week's loss to the Cincinnati Bengals.
Rivera said he realizes how lucky he is to have Newton at the helm.
"It shows you how important it is to have a franchise quarterback and have the position stabilized," Rivera said.
PROLIFIC OFFENSE
Despite the quarterback change, the Bucs are still first in the NFL in passing and total offense. They've thrown for 2,634 yards — the second-highest total through the first seven games of a season in NFL history behind the 2000 St. Louis Rams (2,637). They have 19 touchdown passes, third-most in the league behind Kansas City (26) and Indianapolis (23).
Koetter concedes the Bucs, who are 28th in rushing at 91.3 yards per game, have evolved into a pass-first team.
Panthers safety Eric Reid said Carolina is preparing the same way regardless of who is under center, noting that both QBs like to throw the ball deep.
"Their offense runs the same with both guys," Reid said.
NEWTON'S SHOULDER
Rivera didn't appear concerned about Newton's right shoulder, even though the eighth-year QB has been limited in practice the last two weeks. In fact, Newton declined last week to throw a Hail Mary pass just before halftime, telling the coaches he didn't feel comfortable doing that. That might explain, in part, why Newton hasn't attempted many passes down the field this season.
However, Koetter said he doesn't see anything wrong with Newton's arm strength.
"Man if he's got a sore arm, I'd hate to see the real deal," Koetter said. "Cam has always had a cannon. He can stand flat-footed and put that thing on a line. I've been in this division a long time, and arm strength is probably about the 159th thing on the list that you'd be worried about with Cam."
PROTECTING CAM
The Bucs will make it a priority pressure Newton, but that hasn't proven easy to do this season.
Newton has been sacked a league-low 10 times because he's getting the ball out quicker playing in new coordinator Norv Turner's scheme and the patchwork offensive line is "protecting Cam better than he ever has been before," Rivera said.
Newton said while a lot of people think Carolina's offensive line is made up of "misfits and undesirables," he added "those guys have been playing lights out."
FAST START
Defensive end Jason Pierre-Paul has a sack in a Bucs franchise-record six consecutive games. With eight of the team's 16 sacks through seven games, he's nearly halfway to the career-best 16 ½ he had for the New York Giants when he was an All-Pro in 2011. Tampa Bay, which acquired Pierre-Paul in an offseason trade, hasn't had a player finish with 10 or more sacks since Simeon Rice in 2005.
"I am so excited about what Jason's brought to us," defensive coordinator Mark Duffner said. "He practices hard, he prepares hard. This guy is on a mission and it's been beautiful to see and be around."
MORE OF MOORE
The Buccaneers can expect to see a heavy dose of speedy rookie wide receiver D.J. Moore. With Torrey Smith out with a knee injury last week against Baltimore, Moore took advantage of his increased playing time and led the Panthers with 90 yards receiving and added 39 yards rushing on two carries. Smith is out this Sunday, too.
---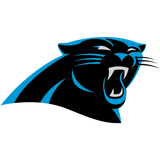 Get more from Carolina Panthers
Follow your favorites to get information about games, news and more
---