National Football League
National Football League
Packers' Rodgers proving he's a winner
Published
Dec. 17, 2009 2:51 p.m. ET

In his first season as a starter, Aaron Rodgers showed that he has the toughness and talent to play quarterback in the NFL.
Now he's proving he can win, too.
Rodgers put up impressive numbers last season, but his accomplishments were tainted by the team's 6-10 record. And while Rodgers got off to another strong statistical start this season, the Packers were just 4-4 at the midpoint.
Since then, Green Bay has won five straight games to take control of the NFC wild-card race. And going into Sunday's game at Pittsburgh, Rodgers appears worthy of consideration as one of the NFL's elite quarterbacks.
``I would clearly say that Aaron Rodgers has fallen into the classification of a franchise quarterback,'' Packers coach Mike McCarthy said. ``I think he's definitely at that level of play, so I just think that in itself tells you how we feel about him and his value to our football team.''
Steelers quarterback Ben Roethlisberger has developed a friendship with Rodgers, and the two exchange occasional text messages.
``He's just playing unbelievable football,'' Roethlisberger said. ``I'm really happy to watch him, and proud to call him a friend and watch him play. He's doing some amazing things.''
Rodgers ranks in the top 10 in most major statistical categories for quarterbacks this season. He's completing 65.5 percent of his passes for 3,579 yards with 25 touchdowns and only seven interceptions.
Rodgers' numbers were good last year, but now his production is translating to victories. A much-improved Packers defense is the main reason they are winning the close games they lost last year, but the offense also is coming through when it counts.
``That's the difference, I think, in this team and last year's team,'' Rodgers said. ``Last year's team, a lot of times the feeling was, 'Here we go again.' I think this year's team, we feel like, 'Hey, let's make one play. Let's get this job done.'''
In Chicago on Sunday, the Packers fell behind 14-13 in the third quarter. But the defense came up with an interception in the fourth quarter, Ryan Grant scored a 1-yard touchdown after a pass interference call and Rodgers threw to Greg Jennings for a two-point conversion to give Green Bay the lead for good.
``I don't like to get hypothetical, but that was a type of game that we wound up losing last year,'' Rodgers said.
Rodgers wasn't considered a winner last year, but nobody doubted his mental and physical toughness.
After sitting on the bench for most of three seasons, Rodgers took over as the starter in the wake of an ugly divorce between the Packers and Brett Favre - a miserable chapter in team history that briefly turned some fans against Rodgers.
Roethlisberger was impressed with the way Rodgers handled it.
``I think it just speaks to his character, and the type of player and person he is,'' Roethlisberger said. ``That was not a fun ordeal he had to go through, and I think he has handled it like a professional, and the kind of person he is.''
Resentment toward Rodgers faded once Packers fans got a glimpse of his ability on the field - and his toughness, after he hurt his shoulder early on and played through significant pain for several weeks.
Rodgers continued to take a beating in the first half of this season, taking sacks at an alarming rate - 41 times in the first nine games of the season.
But he never complained in public about his protection, and didn't start throwing interceptions under pressure. Instead, he seemed to do the opposite, holding on to the ball too long in some situations while trying to make a big play.
The Packers have worked out their protection problems since then, giving up only six sacks in their last four games. They're calling more short passes, the return of veteran right tackle Mark Tauscher has stabilized the offensive line and Rodgers is using his mobility to extend plays with his feet.
``Were there times where he could have gotten rid of the ball sooner? Sure,'' offensive coordinator Joe Philbin said. ``But overall, when you look at the big picture of things, I think he does an excellent job in the pocket. I think he has very good awareness there, I think he has outstanding escapability. I don't think he's gun-shy, haven't seen a lot of skittish feet there. I really like what he does in the pocket.''
While Rodgers is earning respect around the league, it might take a while before everyone recognizes him as an elite quarterback. For example, he recalled an experience he had playing in an offseason golf tournament with Roethlisberger.
``This kid holds out his ball to me and I go over to sign it, because I was about two people down from him,'' Rodgers said. ``He pulls it back real quick, 'Nope, not you.' He wanted Ben to sign it.''
---
---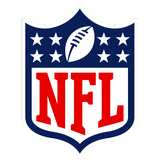 Get more from National Football League
Follow your favorites to get information about games, news and more
---