National Football League
National Football League
Packers outlast Bears for playoff spot
Published
Jan. 2, 2011 12:00 a.m. ET

There's no such thing as an ugly win when it clinches a playoff berth.
Especially when it comes against a division rival playing all-out for a knockout.
The Green Bay Packers are in the playoffs thanks to their 10-3 victory over the Chicago Bears at Lambeau Field on Sunday. And as might be expected in a season that began with Super Bowl expectations but nearly was derailed by injuries and inconsistency, it wasn't easy.
''I'm very proud of our football team, just what we've accomplished,'' Packers coach Mike McCarthy said. ''Nothing's come easy for us, and we wouldn't want it any other way.''
Aaron Rodgers' 1-yard touchdown pass to tight end Donald Lee gave the Packers the lead in the fourth quarter, and their defense did the rest. Nick Collins' interception of Jay Cutler stopped the Bears on a late drive.
The Packers (10-6) will play at Philadelphia on Sunday afternoon.
''Tonight was a struggle, but it's nice to keep that momentum going,'' Rodgers said. ''We've won two in a row and now we've got to go (on the road). And we can't have the kind of inconsistent performances we've had this year that have forced us to be the No. 6 seed.''
Needing a win to get into the postseason, the Packers trailed 3-0 at halftime and were tied going into the fourth quarter with the Bears (11-5) - a team that didn't have anything to play for in terms of playoff seeding but still played its starters, just as Bears coach Lovie Smith promised he would all week.
''Knowing that we had the bye week we weren't playing for an awful lot,'' Smith said. ''We just wanted to keep momentum going. We haven't peaked yet, still, I thought there were some things that we could've improved upon.''
Now that the Packers are in, Donald Driver believes they can be a dangerous playoff opponent.
''Those guys told us during the game they didn't want us in,'' Driver said. ''That tells you how much people are scared of us. They didn't want to see us, and now they've got to see us.''
But Green Bay didn't look anything like the team that steamrolled the New York Giants to keep its playoff hopes alive last week, at least not for three quarters.
Rodgers threw for 229 yards with a touchdown and an interception. He saluted the defense after the game, but noted that the offense will have to be better to win in the playoffs.
''We can't expect them to hold every team to three points,'' Rodgers said.
Matt Forte had 91 yards rushing and 60 yards receiving for Chicago, which came into Sunday's game assured of a first-round playoff bye as the No. 2 seed in the NFC.
''We weren't playing for anything,'' Bears linebacker Brian Urlacher said. ''Everything we needed to do was done already. The crowd was loud because there was a lot on the line for them. It didn't seem like a playoff game to me.''
Jay Cutler threw for 168 yards with a pair of interceptions and was sacked six times, but he stayed in the game. Smith said he never considered taking his quarterback out of harm's way.
''Why would we do that? I mean, there's a game on the line, we're trying to win a football game,'' Smith said. ''No. That was never part of the mindset at all. We have a week off and we saw it like that.''
Cutler joked afterward that he told his coach to rethink his approach to the game, but didn't seem overly concerned about the protection breakdowns.
''There's no real problems out there,'' Cutler said.
The Packers came into Sunday's game knowing they needed to win to get into the playoffs after Tampa Bay beat New Orleans earlier in the day. The Bears didn't have anything to gain in terms of playoff seeding but played to win.
They didn't quite pull it off, but linebacker Lance Briggs said they made some progress on defense.
''The last couple of weeks teams have been scoring a lot of points on us,'' Briggs said. ''It was important to us for the Packers to only get 10 points. We were effective when we did the things we needed to do.''
Rodgers finally made some big plays in the fourth quarter, throwing for 21 yards to Driver and 46 yards to Jennings to set up the touchdown to Lee, giving the Packers the lead with 12:42 left in the game.
''I like our chances,'' Packers cornerback Charles Woodson said. ''We feel good about our team. We've had some down moments this year, we've had a lot of injuries, but if you look at this team, we just kept fighting and now we find ourselves with a chance to get into the playoffs and make some noise.''
Notes: Smith said linebacker Nick Roach sustained a shoulder injury, safety Chris Harris had a stinger and safety Major Wright had a leg injury, but Smith said he didn't think any of the injuries were serious. ... Packers coach Mike McCarthy said the team had no additional injuries coming out of Sunday's game. ''Highlight of the day so far,'' he joked. ... An awkwardly timed time out by the Bears' bench nullified a long third-down conversion in the third quarter, but Smith didn't dwell on it. ''I called timeout,'' he said. ''We weren't in the right formation for the play.''
---
---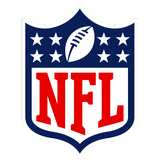 Get more from National Football League
Follow your favorites to get information about games, news and more
---