Our bad -- again -- NFL says of botched call in Steelers-Packers
Published
Dec. 25, 2013 1:48 a.m. ET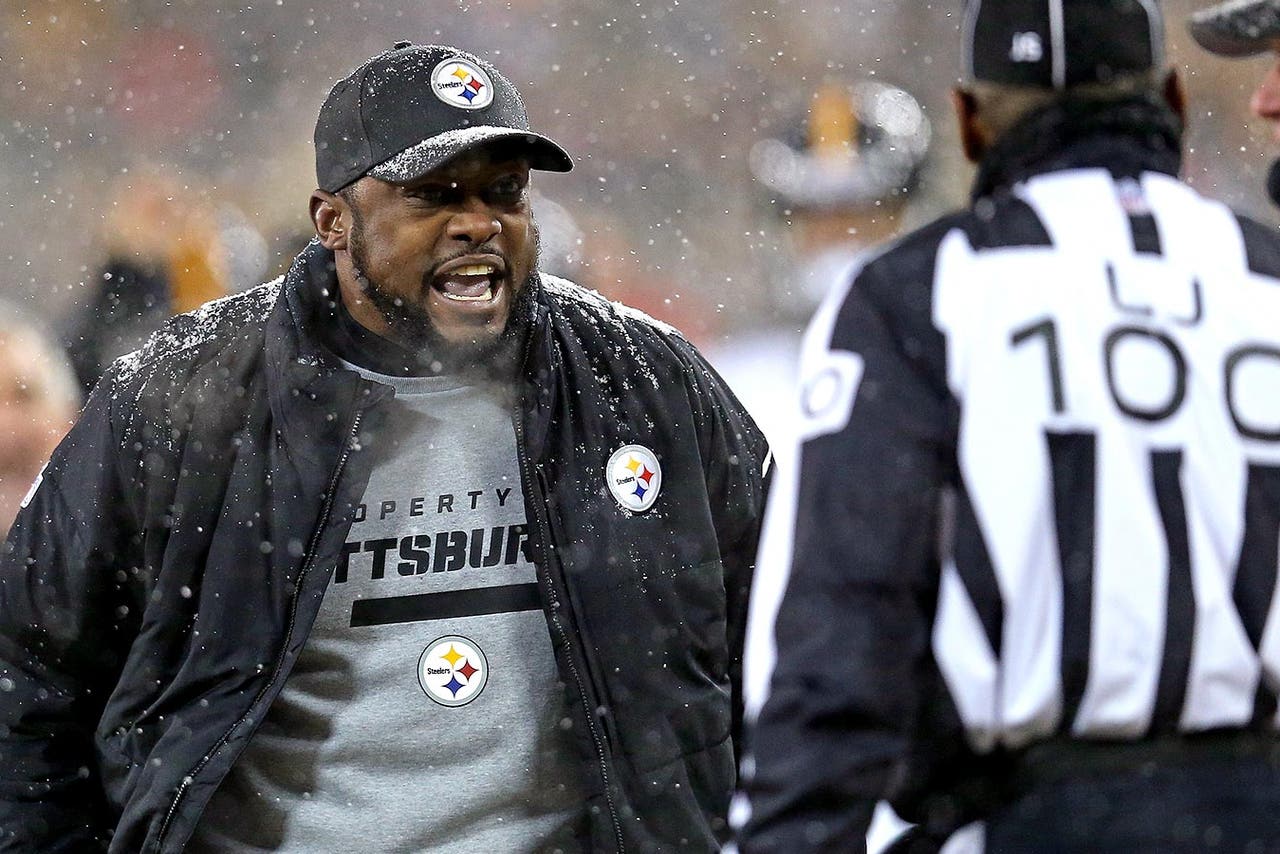 NFL officiating has been under a very exacting microscope this season, as it seems that there have been more errors than usual in 2013. And the league has been forthright in admitting at least some of its errors.
NFL vice president of officiating Dean Blandino went on NFL Network'€™s Total Access on Tuesday, as he does every week, and admitted the officials in the Packers-Steelers game on Sunday made a major error on a crucial blocked field goal.
The Steelers blocked a Packers field goal in the third quarter, leading to a scrum for the loose football along the sideline. During the scramble, Steelers safety Ryan Clark briefly gained possession and, while still on the ground, pitched the ball back unsuccessfully toward his teammate. The ball ultimately rolled toward the sideline, where one Steelers player swatted it out of bounds. The swat earned the Steelers a penalty and, since the officials ruled that the Steelers never fully established possession, almost inexplicably gave Green Bay the ball back. Steelers head coach Mike Tomlin tried to review the play, seeing as Clark appeared to have possession on the play, but was not allowed under NFL rules.
Despite the play, the Steelers won 38-31.
"€œHe'€™s going to gain control, and it actually looks like he throws a backward pass, so had this been reviewable, I think we could have overturned this," Blandino said.
The play is not reviewable under the league'€™s current replay review system, which is just another case for the system to expand and allow coaches more leeway in what plays they can challenge. Blandino seems to agree that the system needs to be changed, even acknowledging that the competition committee should reconsider what should and shouldn'€™t be reviewable.
"€œIt'€™s important to remember that this is not reviewable,"€ Blandino said of the play.€ "€œThe ruling on the field of whether Clark possessed it or not is not a reviewable aspect, and that'€™s something the competition committee has looked at in the past, and I'€™m sure they'€™ll continue to look at."€
The competition committee won'€™t meet until the offseason, meaning teams will need to deal with the current replay review standards at least until the end of this season.
---
---