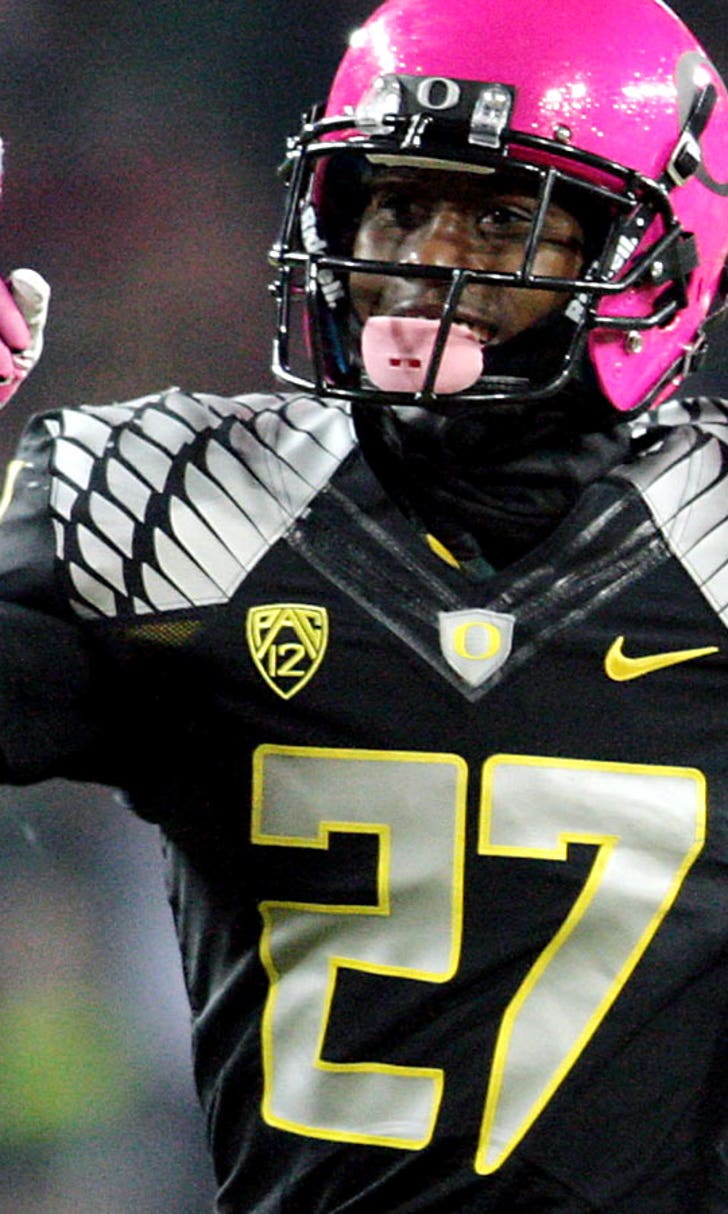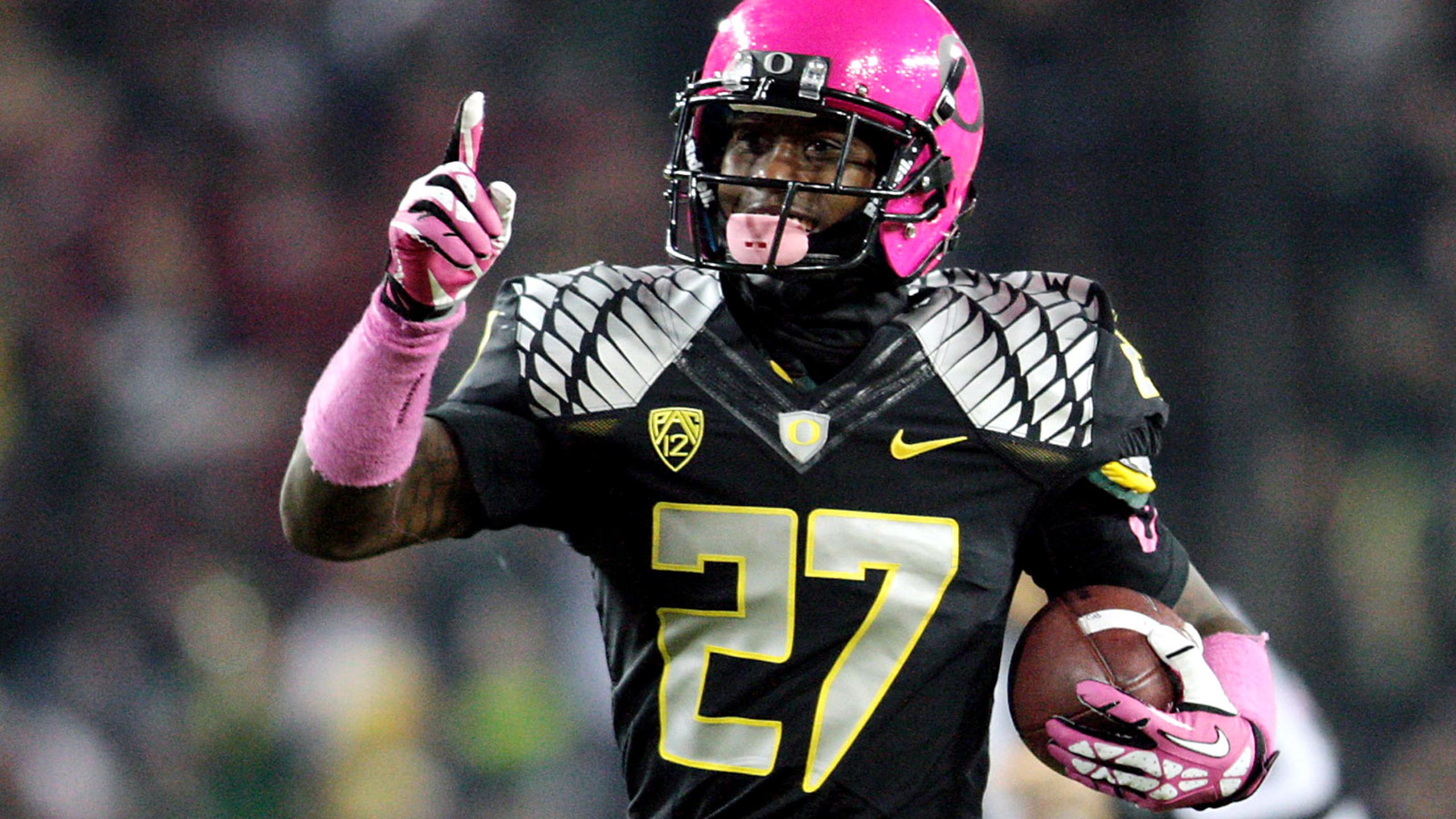 Oregon CB Mitchell runs unofficial 4.43 at individual pro day
BY Ross Jones • April 14, 2014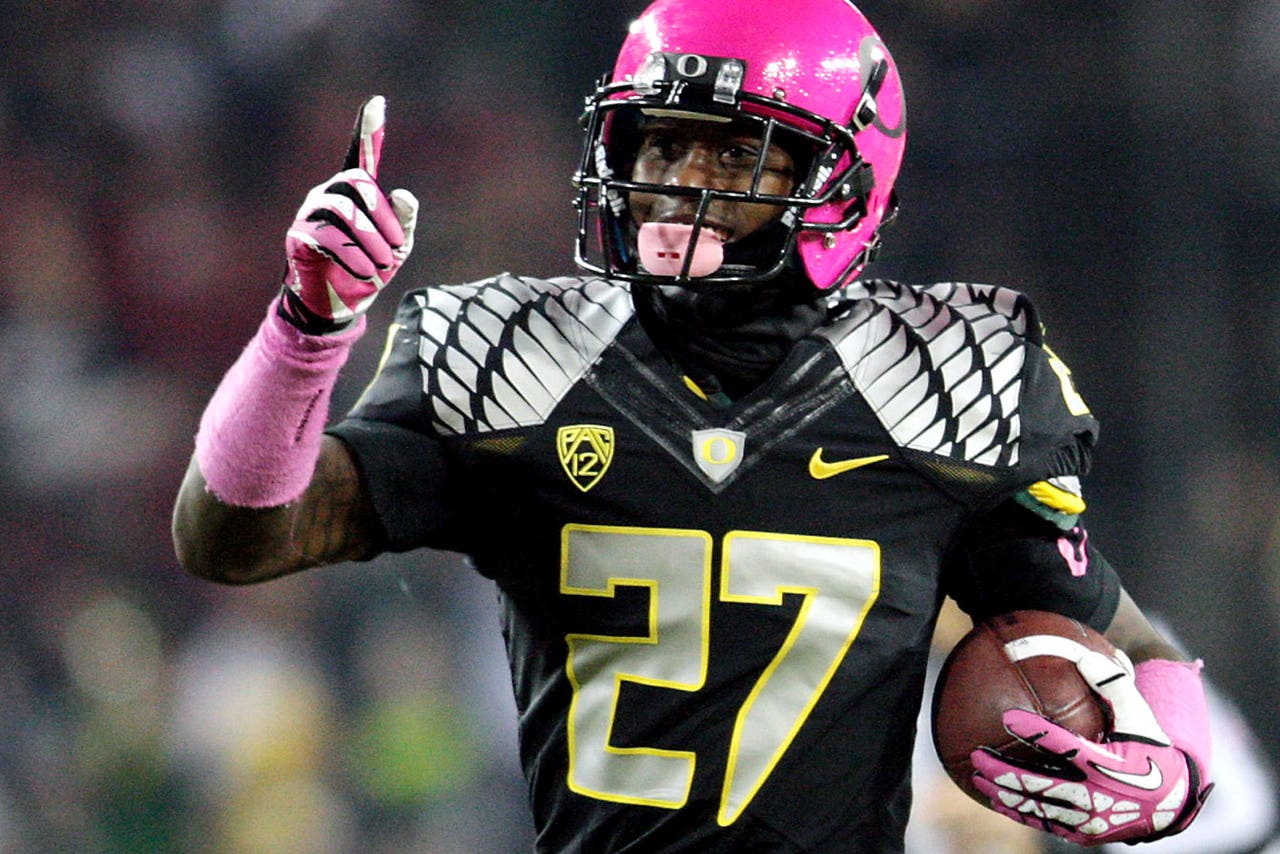 Former Oregon cornerback Terrance Mitchell silenced some of his critics on Saturday.
Mitchell, who strained his right hamstring at Oregon's pro day last month, staged a workout at his high school Luther Burbank (Sacramento, Calif.) and ran a blazing 4.43 in the 40-yard dash, according to the cornerback.
"I'm feeling good right now," Mitchell told FOXSports.com in a telephone interview. "As of yesterday, I was upset because I wasn't as recognized as other players at my position. I've been flying under the radar. It has kind of frustrated me because I play the game and I see all these other guys play when I'm sitting in my hotel room on Saturdays and …  I never gave up a touchdown. That's all I can say. I don't know what they go off of, but even in Indianapolis on the field with the other players, I felt like I separated myself but it didn't get noticed."
Mitchell dramatically improved on his the 4.63 time he posted in Indianapolis back in February. The three-year starter for Oregon has been projected to be a mid-round pick.
With both the Colts and Raiders in attendance, Mitchell performed position-specific drills as well as traditional workouts, too.
"It's like the same situation coming out of high school," Mitchell said. "Being from Sacramento, they overlook Northern California. I didn't get a lot of looks. I was a three-star guy and Oregon took a shot on me. I redshirted my first year, but then I started right away. It's like the same process in a sense. There's these five-star guys that get all the attention, but at the end of the day we all still have to play.
While questions about his long speed and ability to press off the line of scrimmage persist, Mitchell is used to being the subject of doubt.
"That's how it has been my whole life," Mitchell said. "I've always been the underdog. I guess it's the role that I have to get used to playing and be ready to ball out when I have to."
---
---