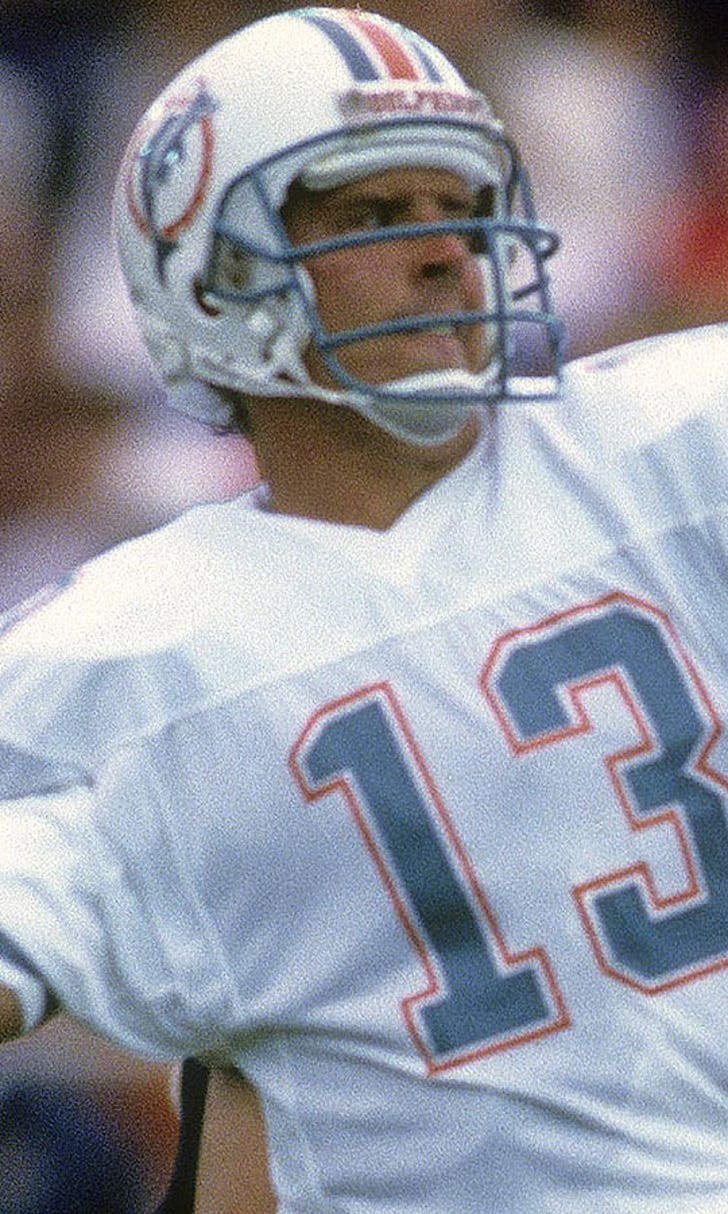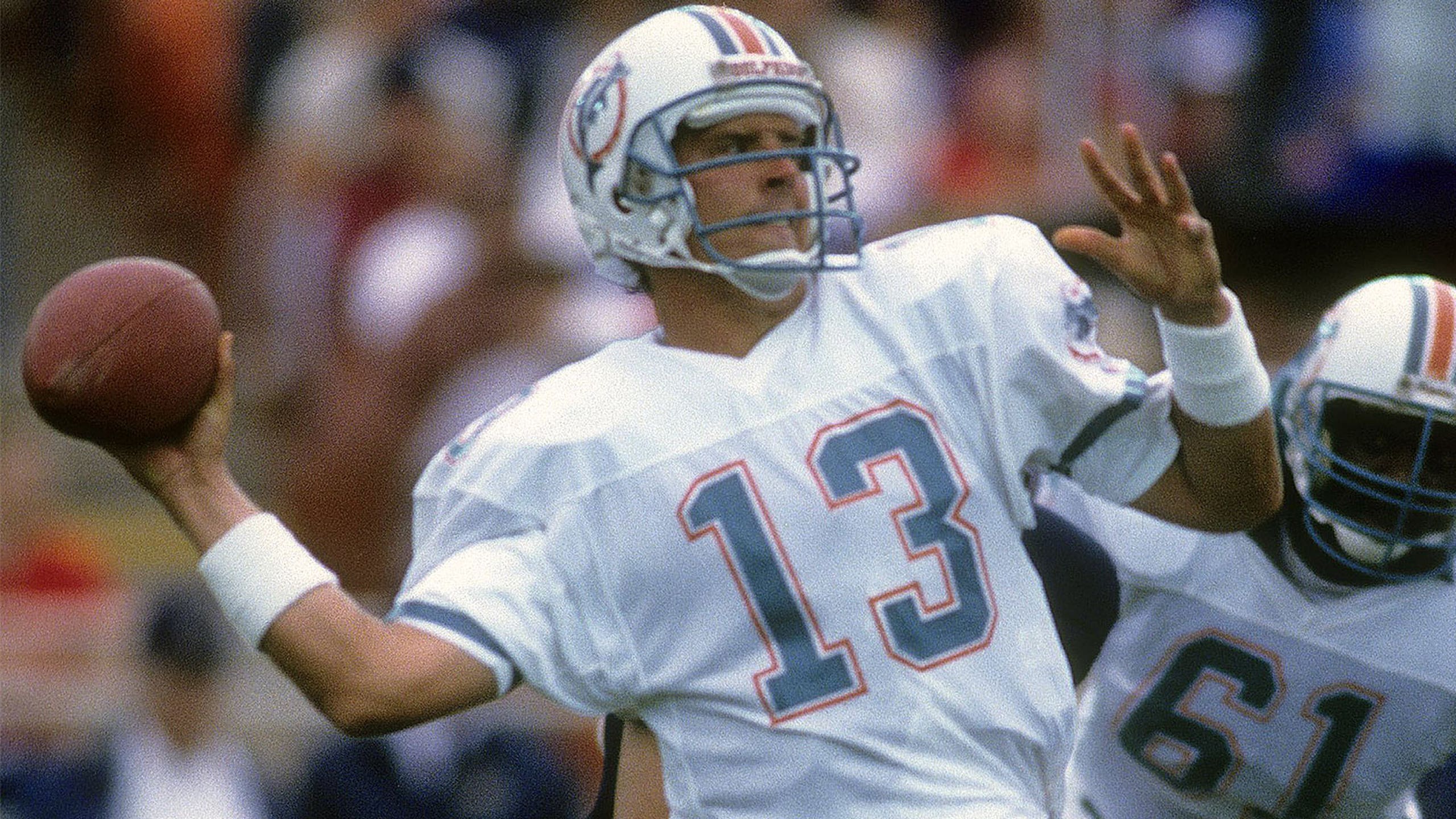 One & Done: Thirty years ago, Dolphins ruined Bears' perfect season
BY Sam Gardner • December 8, 2015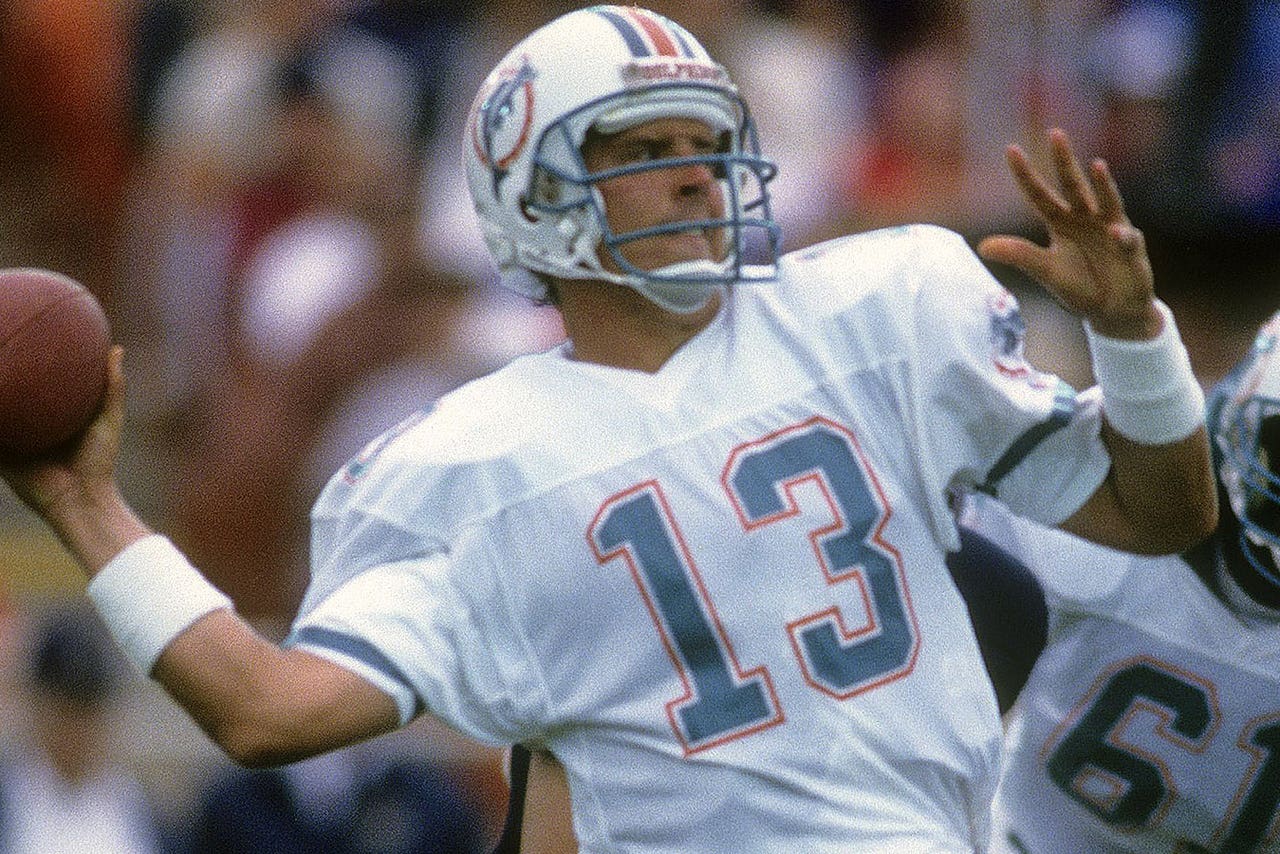 In the world of sports, athletes often dedicate their entire lives to reaching the pinnacle of their profession, but for many, life at the top can be short-lived. Sometimes all a player gets to experience at the highest level is one minute on the court, one trip to the plate, one shot on goal or one checkered flag, but more often than not, that fleeting moment in the spotlight is a story all its own. This is One and Done, a FOX Sports series profiling athletes, their paths to success and the stories behind some of sports' most ephemeral brushes with glory.
On Sunday, the Carolina Panthers escaped New Orleans with a 41-38 win over the Saints, making them the ninth team in NFL history to start a season 12-0. Historically, teams have fared quite well after winning a dozen straight to begin the year, but anyone who's been a part of a team making a run at perfection will tell you that staying unbeaten only gets harder with each win.
That was the case in 1985 for the Chicago Bears, whose perfect season ended in Week 13 in a primetime beatdown at the hands of the Miami Dolphins, Chicago's only loss that year en route to the franchise's first -- and to this point only -- Super Bowl title.
Arguably the best defensive team of all time (and maybe one of the best teams, period) the Bears came into the Orange Bowl 12-0, their previous three wins by a combined score of 104-3. The Dolphins, AFC champs in two of the previous three years, were 8-4 and winners of three straight, but Miami still wasn't given much of a shot, a slight its players took personally.
"We were the best offense in football," former Dolphins receiver Nat Moore said. "It was the best offense going up against the best defense, and we're playing at home on a Monday night. So to think that you could come into Miami and play us and we don't have a chance was somewhat far-fetched. To be looked upon as a team that had no chance just didn't fly well with us."
That sentiment ultimately proved to be well-founded as Miami led by three touchdowns at the half on the way to a 38-24 victory, and three decades later legendary Dolphins coach Don Shula regards the win as one of the fondest memories of his career.
"We probably played one of the best games that I've ever been around," Shula told FOX Sports in a phone interview Monday. "We just set up situations where we felt we would have the advantage and made it happen."
The game plan that night focused in large part on Moore, a longtime star for the Dolphins nearing the end of his 13-year career. Shula had spotted what he thought to be a weakness in the Bears' vaunted '46' defense and essentially used the 5-foot-9 Moore as a tight end to exploit it.
In the '46' formation, Bears defensive coordinator Buddy Ryan would put six players, including two linebackers, at the line of scrimmage, with at least one of them typically blitzing. This would leave large parts of the field open for receivers but also led to nearly constant pressure on the quarterback, and more often than not teams found themselves unable to capitalize on the space.
"The big thought was, 'How do you combat that?' because nobody had solved that issue before," Moore said. "One of the things that they were able to do was force you to try to throw a 35-yard fade route with a free blitzer in your face at a press corner where a guy's got tight coverage. Chances are a quarterback is throwing off his back foot, and they were destroying teams because nobody could hit it. So we decided that we weren't going to do the same things everybody else had been doing."
It didn't take long for Shula's plan to prove effective, as Miami took a 7-0 lead on its first possession, a drive that ended with a 33-yard touchdown from Dan Marino to Moore, who ended up on an island with Bears free safety Gary Fencik on the play.
"You've got (linebackers) Otis Wilson and Wilber Marshall on the same side, so once Wilber blitzes, I just turn it into a quick out in the flat," Moore recalled. "Danny throws around Wilber, and then Fencik is 13 yards deep and he's the guy that's got to tackle me in the open field, and one-on-one, I was able to juke him and get into the end zone.
"When you've got everybody going to get the quarterback, there's only three people left," Moore continued. "One guy is covering (Mark) Clayton, one guy is covering Mark Duper and of you've only got that one guy covering me."
The Dolphins stuck with that strategy throughout the first half, with Marino, who finished 14 of 27 for 270 yards, continuing to get quick passes in the hands of uncovered receivers as the Miami lead swelled. The Bears seemingly had no answer, and before the half, Marino and Moore teamed up for their second score to give Miami a 31-10 advantage.
"At no point did we feel like the Bears were superior or that, going into the game, we needed to do everything right," said Moore, who finished the game with four catches for 75 yards and the two touchdowns. "We felt like they were beatable because once we looked at the film, we saw the weakness of the defense -- one we were willing and able to attack and take advantage of."
"We were thinking about the matchups that we wanted to create and ways for us to win the game, not about how the Bears would lose it," Shula said. "Then we just huddled (at the half) and said that we just have to keep doing what we've been doing to build a lead and not just play half a game but play the full game."
In the second half, the Bears' defense, which included current Panthers coach Ron Rivera, began to resemble the unit that allowed only two teams to reach 20 points all season. But backup quarterback Steve Fuller, starting in place of the injured Jim McMahon, was unable to get Chicago closer than 14 points. Fuller then injured his ankle early in the fourth quarter and McMahon entered the game with Chicago down 38-24, but he was intercepted in the end zone on his first drive and the Bears never got closer.
"Nobody's perfect, and we proved it," Bears coach Mike Ditka said afterward. "Now it's what you do with it. Do you bounce back? We'll be back."
And bounce back they did.
The day after the loss, the Bears filmed the Super Bowl Shuffle video. From there, Chicago rattled off three more wins to finish the regular season at 15-1, then rode back-to-back playoff shutouts of the New York Giants and Los Angeles Rams to Super Bowl XX.
At the same time, there was a thought, and perhaps a hope, that a rematch with the Dolphins might be in store, as Miami took an eight-game win streak of its own into the AFC Championship Game against New England. And for the Dolphins' part, they expected it, too.
"When you beat a team that was as good as the Bears were and beat them the way that we beat them, it gave us unlimited confidence in what we were capable of doing," Shula said.
However, the Patriots crushed the favored Dolphins, 31-14, spoiling Chicago's chance for redemption and Miami's third Super Bowl appearance in four years. Instead, the Bears made quick work of New England in a 46-10 rout that was, at the time, the most lopsided win in Super Bowl history.
"My friends with the Bears like to say that whoopin' was for us," Moore said.
That may be so, but 30 years later, it's the Dolphins who still have the bragging rights. Additionally, it's because of that unlikely win that Shula's '72 team remains the only unbeaten Super Bowl champ in league history, and as far as Moore is concerned, the Bears might want to consider themselves lucky that they didn't get another shot.
"The one thing to know about football is that you've always got a chance," Moore said. "That's why you play the game.
"On the night that we played them, we were the best team," he continued. "If we played them 10 times, would we be the best team? I don't know, but I would throw my hat in the ring and say that we would win more than we would lose."
PREVIOUS ONE & DONES:
May 5: Mario Andretti
May 12: Dean Morton
May 19: Ross Browner
May 26: Dave Salvian
June 2: Mine That Bird
June 9: Kerwin Bell
June 16: MIchael Campbell
June 23: Tyson Wheeler
June 30: Roe Skidmore
July 7: Steven Hill
July 14: LaMarr Hoyt
July 21: Bernard Quarles
July 28: Matt Tupman
August 4: Kevin Melillo
August 11: Roy Gleason
August 18: Cory Aldridge
August 25: Tom Brown
September 1: Tony Cloninger
September 8: Mike Pantazis
September 15: Wilbur Wood
September 22: Doug Clarey
September 29: Danny Young
October 6: Chad Wiseman
October 13: David Matranga
October 20: Brad Fast
October 27: Zenyatta
November 3: Ohio Northern
November 10: Dave Scholz
November 17: Matt Walsh
November 24: Clint Longley
December 1: Steve O'Neal
You can follow Sam Gardner on Twitter or email him at samgardnerfox@gmail.com.
---
---