National Football League
National Football League
Offseason review: Tampa Bay Buccaneers
Published
Jun. 1, 2011 1:00 a.m. ET

Pre-draft needs
CB, DE, WR, SLB, MLB, G, RB, TE, K
Draft class
Round 1: Adrian Clayborn/DE
Round 2: Da'Quan Bowers/DE
Round 3: Mason Foster/LB
Round 4: Luke Stocker/TE
Round 5: Ahmad Black/SS
Round 6: Allen Bradford/RB
Round 7: Anthony Gaitor/CB
Round 7: Daniel Hardy/TE
Potential free agents of note
Carnell Williams/RB
Davin Joseph/G
James Lee/OT
Jeremy Trueblood/OT
Tim Crowder/DE
Stylez White/DE
Quincy Black/SLB
Barrett Ruud/LB
Adam Heyward/LB
Elbert Mack/CB
Corey Lynch/S
Connor Barth/K
Post-draft needs
CB, DE (depth), WR, S (depth), SLB, MLB, RB, G, K
Analysis
The Buccaneers are one of the youngest teams in the NFL, but were still on the doorstep of the playoffs last season.
One of the key areas that needed improvement was at defensive end. The Bucs posted a paltry 26 sacks last season, so general manager Mark Dominik addressed the position in the first two rounds with Adrian Clayborn and Da'Quan Bowers.
Clayborn, like Bowers, had a medical red flag next to his name coming into the draft. Clayborn has a condition called Erb's Palsy, which affects movement on one side of the body, mainly the arm and shoulder. And because of the condition, Clayborn can only play on one side of the defensive line, so some teams were reluctant to select Clayborn early in the draft. However, personnel sources said you couldn't tell on game tape that he had any kind of an issue.
Bowers had what some teams deemed as major knee surgery earlier this year, so he dropped as a result. While Clayborn is expected to compete for a starting job right away, Bowers' path to playing time is unclear. While he's expected to participate in training camp, how much playing time he'll be able to handle right away is an issue. The Buccaneers still need to add a few veterans at the position for depth and insurance purposes.
Cornerback was already a need position, but it took on greater importance due to Aqib Talib's legal issues. However, the team didn't address the position until the seventh round with small-school defensive back Anthony Gaitor. Look for the Buccaneers to add at least one veteran in free agency there.
Fifth-round pick Ahmad Black figures to be the long-term starter at strong safety for veteran Sean Jones, whose contract expires after this season. However, second-year safety Larry Asante could get in the mix down the line.
Third-round pick Mason Foster, who is capable of playing on the strong-side or in the middle, could replace starting middle linebacker Barrett Rudd. Ruud, who was selected in the second round of the 2005 draft, is unsigned. If last year's rules are in effect, Ruud would be a restricted free agent. If the 2009 rules are used, he would be an unrestricted free agent. With starting strong-side linebacker Quincy Black unsigned, the team could look toward free agency to replace him.
While second-year wide receiver Arrelious Benn is making good progress coming back from a torn ACL suffered late last season. That's a tough injury to come back from for a player at that position. And with depth already an issue, the Buccaneers could add one to two veterans in free agency.
Guard, which already had depth issues coming into the draft, could become the team's biggest need should starting right guard Davin Joseph not re-sign after free agency starts. Ted Larsen, who started 12 games last season, figures to remain as the starter at left guard.
---
---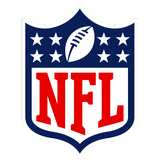 Get more from National Football League
Follow your favorites to get information about games, news and more
---