National Football League
National Football League
No more 2nd chances for Falcons TE Tony Gonzalez
Published
Jan. 11, 2013 12:19 a.m. ET

Tony Gonzalez has no intention of pulling a Ray Lewis before retirement.
There won't any lining up with the defense for the final play. Certainly there won't be anything resembling the Baltimore linebacker's trademark dance.
''You don't want to see me dance,'' Gonzalez joked Thursday, chuckling at the very thought. ''That's not a pretty thing. Trust me.''
While his dance skills may need some work, Gonzalez has hit just about every mark during his 16 years in the NFL.
All but one, that is.
As hard as it seems to believe, given his lengthy list of accomplishments while becoming perhaps the greatest tight end in football history, Gonzalez has never won a game on the biggest stage.
Not even one.
The gaping hole on his playoff resume eats at Gonzalez deeply.
''I'm not going to lie to you,'' he said. ''I really, really, really want to win this game.''
If the 36-year-old Gonzalez is to be believed, he's down to his final chance. The Atlanta tight end has maintained all year that retirement is 95 percent certain after the final game, and he's not backed down one iota despite an age-defying season in one of the NFL's most potent offenses.
So, if he doesn't get it done on Sunday, when the top-seeded Falcons (13-3) host the surging Seattle Seahawks (12-5) in an NFC divisional game, there likely won't be a chance for a do-over.
''For me, obviously, this could be it,'' Gonzalez said. ''There is no tomorrow. There is no saying, `We'll get `em next year.' It's about going out there and trying to finish on the right note.''
He's already done more than enough to start writing his speech for Canton. No tight end in NFL history has more receptions (1,242), receiving yards (14,268), touchdown catches (103), 100-yard games (30), Pro Bowl appearances (12) and 1,000-yard seasons (four).
Even more remarkable, Gonzalez shows no signs of slowing down.
This season, he led the Falcons with 93 receptions, no small feat on a team that also includes Roddy White and Julio Jones. He's totaled 930 yards receiving, his best output since being traded from Kansas City to the Falcons four years ago, eclipsed only by his 1,000-yard seasons with the Chiefs.
Fanatical about his workout program and always on the lookout for any new trend or discovery that might help him stay in peak physical condition, Gonzalez might not be quite as fast as that two-sport player who entered the league with the Chiefs in 1997. But no one is more in tune with his body, which is why quarterback Matt Ryan will always start looking for No. 88 when everyone else is covered.
''I tell him he's old all the time, so I guess his age does cross my mind every now and then,'' the 27-year-old Ryan said with a smile. ''But he certainly doesn't play that way. He keeps himself in perfect shape, takes care of himself as well as anybody. That's why I keep telling him he could play a couple of more years.''
The Falcons have made it clear they would love for Gonzalez to put off retirement for at least one more season, and he's left a slight crack open to a possible return.
He won't be making any definite plans before his final game, as Lewis did with the Ravens; in fact, there's unlikely to be any sort of announcement right after the season, either.
''It will probably be well into the offseason,'' Gonzalez revealed Thursday, about as definitive as he's been on how this will all play out. ''I want to make sure that I make the right decision.''
He pauses and considers his next words carefully.
''I'm not going to play that game with the media, and I'm really not going to play that game with my team,'' Gonzalez said. ''So, we'll see.''
The chance to get out while still in reasonably good health is no small consideration, especially with the news Thursday that former NFL star Junior Seau had a degenerative brain disease often linked with repeated blows to the head when he killed himself with a gunshot to the chest last year.
Gonzalez said he actually feels as good as he has in years, a testament to the Falcons giving him plenty of days off from practice and allowing him to essentially run his own workout program. He's got a way of conveying that message to tight ends coach Chris Scelfo.
''I always tell him, `Do you want it today or do you want in on Sunday?''' Gonzalez said. ''He always tells me, `I want it on Sunday.' So, I've been rested throughout the season. But I've just been lucky, too. I haven't taken any hard hits or had any serious injuries.''
Luck doesn't have all that much to do with it.
Going back to his college days, when he also played basketball at the University of California, he learned to put his hoop skills to use on the gridiron. No one is better at going up to pull down high throws. No one is better at using his body to shield defenders away from the ball. Not one is better at giving the slightest little twitch to get away from the full force of a blow.
''He has a very good knack of using his body,'' Falcons coach Mike Smith said. ''That's his basketball background in terms of trying to go up and get rebounds and box out.''
This is the fourth time Gonzalez has been on a 13-win team heading into the playoffs. Just two years ago, the Falcons were in the exact same position as they are now, needing two wins at home to reach the Super Bowl. Instead, they were blown out in the divisional round by Green Bay, 48-21.
A first-round loss to the Giants in last year's playoffs left Gonzalez at 0-for-5 in the postseason.
He believes this is his best chance yet to finally end the drought, playing on a tight-knit team with loads of talent.
And, when he's all alone and his mind wanders a bit, he'll envision what it would be like to be in the middle of the field with confetti falling all around in his final game.
To not only be a playoff winner, but to be a champion.
''Maybe if we had won the Super Bowl in my first year,'' he said, sounding perpetually hopeful, ''it wouldn't have been as sweet doing it in my last year.''
---
Follow Paul Newberry on Twitter at www.twitter.com/pnewberry1963
---
Online: http://pro32.ap.org/poll and http://twitter.com/AP-NFL
---
---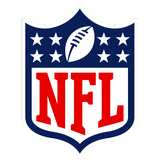 Get more from National Football League
Follow your favorites to get information about games, news and more
---