National Football League
National Football League
NFL will address combine questions
Published
Mar. 6, 2013 12:00 a.m. ET

A controversy that stemmed from the questioning of a draft prospect's sexual orientation will be addressed at the upcoming NFL owners meeting.
NFL spokesman Greg Aiello told FOXSports.com in an email Wednesday that league officials "intend to review best practices to ensure teams fully understand their obligations under the law and (Collective Bargaining Agreement)" at the annual meeting behind held March 18 to 20 in Glendale, Ariz.
The league's decision stems from comments made by University of Colorado tight end Nick Kasa following last month's NFL Scouting Combine in Indianapolis. He told ESPN Radio in Denver that one team asked whether he "liked girls."
Questions about sexual orientation are illegal in job interviews in 20 states and District of Columbia, according to the Sporting News. They also violate both NFL policy and the labor pact that the league has with the NFL Players Association.
Kasa's revelation came on the heels of homophobic comments made by San Francisco cornerback Chris Culliver during the week preceding Super Bowl XLVII. Culliver has since apologized and spent time earlier this week volunteering at an outreach center for gay, lesbian, bisexual, transgender and questioning youth.
How an openly gay player would be accepted in an NFL locker room has become an increasingly hot topic. Baltimore Ravens outside linebacker Brendon Ayanbadejo, an outspoken advocate of gay marriage and LGBTQ rights, addressed the subject in December during an interview with FOXSports.com.
Ayanbadejo estimates that roughly three percent of all NFL players are gay but none have ever made that declaration while still in the league. He also said 50 percent of the league's players would share Culliver's previously expressed sentiment that he didn't want a homosexual teammate.
Ayanbadejo said the topic of gay players was regularly debated in Baltimore's locker room last season with some Ravens citing the Bible and religion as a reason they wouldn't support having a homosexual teammate.
"Some guys are OK with the religion part and are starting to accept people who are of the LGBT community," Ayanbadejo said. "I try to tell them, 'It's not a sin. This is the way they're created. It's just the way it is, just like the color of your skin. You have no choice.' But a lot of people really fight me on it.
"It's still a discussion I have possibly every day in this locker room where guys just completely disagree and won't see past that. But on the flip side, dialogue is being made. With dialogue comes understanding. And with understanding comes acceptance. We've made strides. Usually, the younger guys are a lot more open, so it's really cool to talk to them about it. But a lot of the older guys are just like, 'No. No way. Never.'"
The combine interview process has long featured unusual inquiries as team's try to delve inside the psyche of draft prospects. Many of the questions are relatively benign, like when Kansas State quarterback Colin Klein was asked last month whether he was a "day or night person."
But like in Kasa's case, the questioning can sometimes cross the line. One example came in 2010 when, as first reported by to Yahoo! Sports, Miami Dolphins general manager Jeff Ireland asked now-Dallas Cowboys wide receiver Dez Bryant whether his mother was a prostitute. Ireland later apologized.
Aiello said that instituting a written policy about what questions can and can't be asked of draft prospects at the Combine is "not currently part of the (league's thinking)."
 
---
---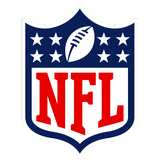 Get more from National Football League
Follow your favorites to get information about games, news and more
---