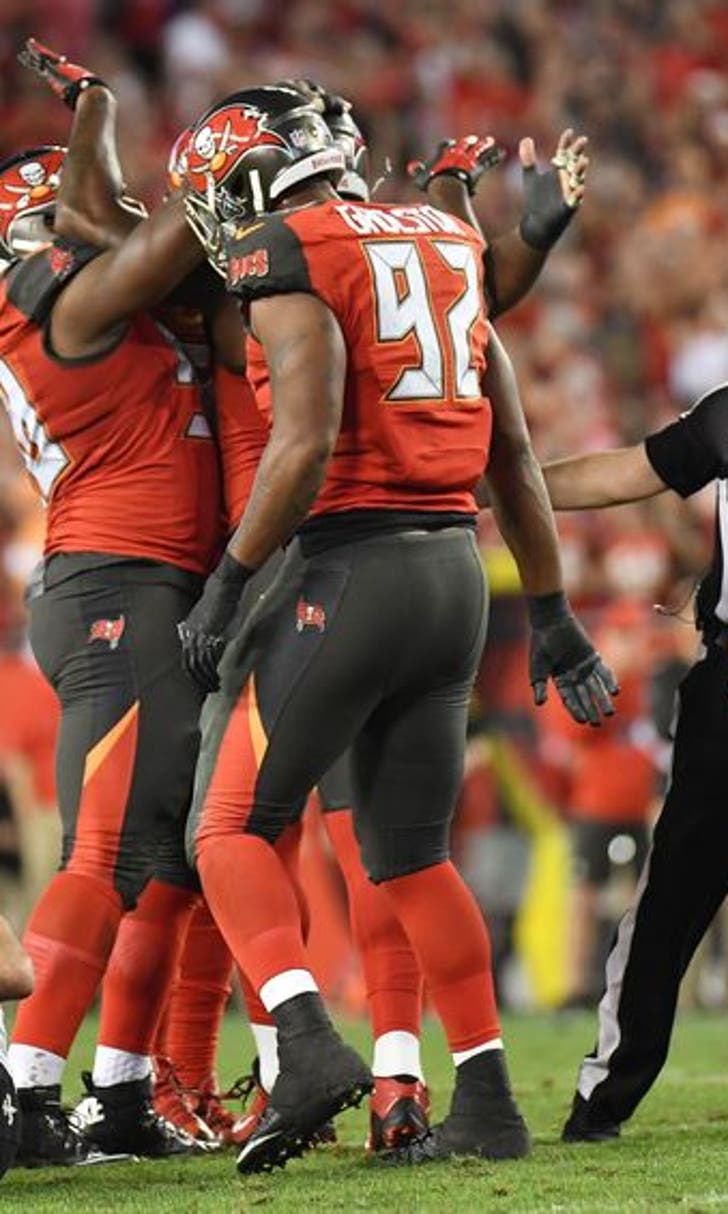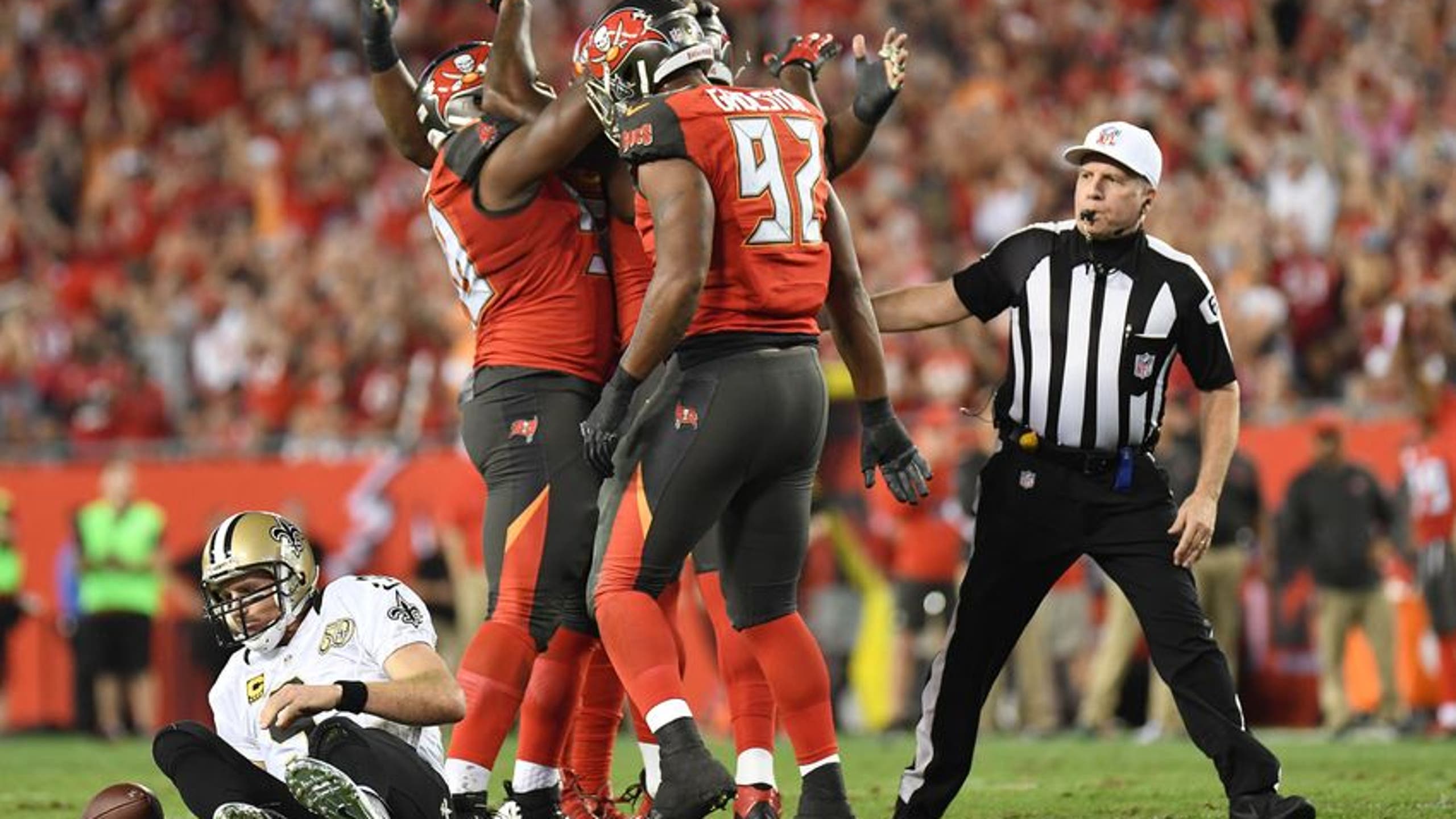 NFL Week 14 Recap for Former Vols: Robert Ayers Stars Again
BY Fansided and Caleb Calhoun/FanSided via All for Tennessee • December 14, 2016
Oct 18, 2015; Minneapolis, MN, USA; Minnesota Vikings wide receiver Cordarrelle Patterson (84) returns a kickoff against the Kansas City Chiefs in the first quarter at TCF Bank Stadium. The Vikings win 16-10. Mandatory Credit: Bruce Kluckhohn-USA TODAY Sports
Robert Ayers joined Dustin Colquitt and Cordarrelle Patterson as former Tennessee Volunteers who starred during the NFL Week 14 games.
NFL Week 14 games once again saw former Tennessee football players step up and help their respective teams to victory.
At this point, we have consistently seen some of the same players garnering major recognition for how they have helped their teams.
Two of the usual suspects are back on the list of star performers this week, and another guy got on. Of course, he's a guy you wouldn't be surprised about being on the list.
But it's good for him that he got some recognition once again.
As we get set to recap the NFL Week 14 season for former Vols in 2016, a couple of key players in recent weeks were out this week due to injury, but lots of guys played.
Meanwhile, some guys racked up more stats than you would expect.
The stars did not have a historic day like Eric Berry did last week, but they did have very solid performances. And pretty much everybody who saw significant action or even limited action performed very well this past weekend.
It was hard to find three guys who were disappointments, although one suspect made it on that list for the second straight week, which is very unfortunate since we all like him.
However, most of the other performances were good ones, and it was unfortunate that we had to leave some guys off the star performers list.
This week simply had a long list of very solid performers. So with not a lot of separation, here are the standout players from Tennessee during the NFL Week 14 games of the 2016 season.
Dec 11, 2016; Tampa, FL, USA; Tampa Bay Buccaneers defensive end Robert Ayers (91) is congratulated by cornerback Vernon Hargreaves (28) after he sacked New Orleans Saints quarterback Drew Brees (9) (not pictured) during the first half at Raymond James Stadium. Mandatory Credit: Kim Klement-USA TODAY Sports
Former Vols Who Were Star Performers During NFL Week 14
Robert Ayers, Defensive End, Tampa Bay Buccaneers
Ever since his return from an injury a few weeks ago, Robert Ayers has played a huge role in helping the Bucs get on their winning streak. He's been one of the star performers for Tennessee football in the NFL as well, and that continued on Sunday.
Ayers had three tackles and a sack as the Bucs held on to beat the New Orleans Saints 16-11. With all the talk about Jameis Winston in their winning streak, Ayers and the defense have been more responsible for their success. They proved it again Sunday.
Dustin Colquitt, Punter, Kansas City Chiefs
How do you get an ugly win and take a high-powered Oakland Raiders offense out of its element? Well, you do it two ways. For starters, you play great defense and cause mistakes. And at the same time, you win the field position game.
Dustin Colquitt only averaged 33.2 yards per punt this past week against the Raiders, but all five of his punts went inside the 20-yard line. That tells you a story of bulls-eye accuracy for a punter, and his leg helped carry the Chiefs to a huge victory in the AFC West.
Cordarrelle Patterson, Wide Receiver/Kick Returner, Minnesota Vikings
He only had three receptions for 18 yards as an actual wide receiver, but Cordarrelle Patterson was once again a big-play guy for the Minnesota Vikings. In addition to his three receptions, Patterson added a 53-yard kickoff return to help his team get a field goal in the first half.
Make no mistake. In a 25-16 win, that field goal was crucial to get, as the Vikings may not have beaten the Jacksonville Jaguars otherwise. It seems Patterson is either a star performer or has a disappointing outing week-to-week in the NFL. This was a star week, but speaking of disappointing outings…
Nov 27, 2016; Cleveland, OH, USA; Cleveland Browns punter Britton Colquitt (4) punts the ball to the New York Giants during the third quarter at FirstEnergy Stadium. The Giants won 27-13. Mandatory Credit: Scott R. Galvin-USA TODAY Sports
Disappointing Outings by Former Vols During NFL Week 14
Britton Colquitt, Punter, Cleveland Browns
It's about time Britton Colquitt joined the club of Cleveland Browns players putting on disastrous performances. NFL Week 14 was that time. While his brother was deadly accurate for the Chiefs, nailing five punts inside the 20, he nailed none.
But that didn't mean he had a good average either. Colquitt averaged 38 yards a punt on six punts, and none of his punts went inside the 20-yard line. It was one of the worst performances of his career, and he was a big reason for Cleveland falling to 0-13 after a 23-10 loss to the Cincinnati Bengals.
Alex Ellis, Tight End, Jacksonville Jaguars
He just made the roster two weeks ago, and in two games he has seen limited action. But while he racked up no impressive blocks or receiving stats as a tight end, Alex Ellis managed to do damage to get on this disappointing outings list for a second straight week.
Both times it was due to a special teams penalty that may have cost his team the game. In this one, the Jacksonville Jaguars were in a dogfight with the Minnesota Vikings and down 18-16 in the second half. But they were about to get the ball at midfield. That is until Ellis had a roughing the punter penalty, kept a Minnesota drive alive, and gave them the field position advantage. Yes, that made a huge impact in this game. So Ellis is on here once again.
Justin Hunter, Wide Receiver, Buffalo Bills
With Rex Ryan on the hot seat, Tyrod Taylor in hot water, and the Buffalo Bills going up against a weak Pittsburgh Steelers secondary, Justin Hunter's team needed him to finally break through and make a huge play. It never happened.
Hunter finished with zero catches as the Bills lost to the Steelers 27-20. On one play, Taylor missed Hunter wide open, but Hunter should be great enough to make some plays to bail Taylor out. That never happened, and his lack of impact puts him on this list.
Dec 8, 2016; Kansas City, MO, USA; Kansas City Chiefs strong safety Eric Berry (29) pursues the play during a NFL football game against the Oakland Raiders at Arrowhead Stadium. The Chiefs defeated the Raiders 21-13. Mandatory Credit: Kirby Lee-USA TODAY Sports
Other Vols Who Saw Significant Action During NFL Week 14
Eric Berry, Safety, Kansas City Chiefs
Eric Berry probably had a case to be one of the star performers in his team's victory over the Oakland Raiders as he helped shut down an elite passing offense. But he had no elite stats to go with it as a playmaker, so he's the top guy outside of the star performers this week. But he was still solid.
Michael Palardy, Punter, Carolina Panthers
Michael Palardy helped the Carolina Panthers to a 28-16 victory over the San Diego Chargers with five punts for an average of 42.6 yards per punt. And he nailed two punts inside the 20-yard line.
Matt Darr, Punter, Miami Dolphins
With injuries to the offense, Matt Darr played a huge role in helping the Miami Dolphins to a 26-23 victory over the Arizona Cardinals. He finished with eight punts, and while he only averaged 39.3 yards per punt, he nailed three inside the 20-yard line and sent one 50 yards. So he had a solid day.
Jason Witten, Tight End, Dallas Cowboys
Jason Witten wasn't able to get the Dallas Cowboys another thrilling victory, as lack of great blocking cost his team in a 10-7 loss to the New York Giants. But he still had four receptions for 26 yards and was able to be reliable.
Mychal Rivera, Tight End, Oakland Raiders
Overall, the Oakland Raiders had a terrible passing game against the Kansas City Chiefs, but Mychal Rivera was an exception. He's clearly re-integrating into the team's passing game well as he had three receptions for 26 yards.
Tony McDaniel, Defensive Tackle, Seattle Seahawks
In an embarrassing performance by the Seattle Seahawks, the defense deserves no blame for the loss. Tony McDaniel and that front line did everything they could, as he had four tackles. But you can't win with five interceptions from your quarterback.
Chris Scott, Offensive Lineman, Carolina Panthers
The Carolina Panthers had a great win over the San Diego Chargers, but Chris Scott and the unit were not great up front. After all, Cam Newton was 10-of-27 and sacked twice. But they did clear the way to average over three yards on the ground.
Ja'Wuan James, Offensive Lineman, Miami Dolphins
Ja'Wuan James spent time blocking for his backup quarterback, Matt Moore, Sunday after Ryan Tannehill got hurt. But he still helped his team to a 26-23 victory. He's not higher, though, because his unit did allow a sack and barely over two and a half yards per carry on the ground.
Zach Fulton, Offensive Lineman, Kansas City Chiefs
Zach Fulton did his part to help Alex Smith make plays as the Kansas City Chiefs shocked the Oakland Raiders last week, and elite punting and pass defense helped with that. But he also was part of a unit that had its struggles, giving up a sack and averaging under two and a half yards per carry on the ground.
Dec 11, 2016; Jacksonville, FL, USA; Jacksonville Jaguars defensive tackle Malik Jackson (right) sits on the bench during the second half against the Minnesota Vikings at EverBank Field. The Minnesota Vikings won 25-16. Mandatory Credit: Logan Bowles-USA TODAY Sports
Vols Who Had Limited Impact During NFL Week 14
Malik Jackson, Defensive Tackle, Jacksonville Jaguars
Malik Jackson played physical and tough all day Sunday but only had one tackle as the Jacksonville Jaguars lost to the Minnesota Vikings 25-16.
Dan Williams, Defensive Tackle, Oakland Raiders
Dan Williams had one tackle for the Oakland Raiders in their 21-13 loss to the Kansas City Chiefs last Thursday.
Daniel McCullers, Defensive Tackle, Pittsburgh Steelers
Daniel McCullers held his own against the Buffalo Bills Sunday but had no tackles for the Pittsburgh Steelers as they won the game 27-20.
Morgan Cox, Long-Snapper, Baltimore Ravens
Morgan Cox snapped for Justin Tucker as he went perfect on extra points and three-of-four on field goals, including nailing a 50-yarder, in the Baltimore Ravens' 30-23 loss to the New England Patriots.
Vols Who Did Not Play During Week 14
Justin Coleman, Cornerback, New England Patriots
Simply didn't play
Luke Stocker, Tight End Tampa Bay Buccaneers 
Ankle Injury
Ramon Foster, Offensive Lineman, Pittsburgh Steelers
Chest Injury
Tyler Bray, Quarterback, Kansas City Chiefs
Inactive
Curt Maggitt, Linebacker, Indianapolis Colts
Injured Reserve
Former Vols Who Are Currently NFL Free Agents
Dallas Thomas, Offensive Lineman
Rajion Neal, Running Back
Marquez North, Wide Receiver
Brian Randolph, Safety
More from All for Tennessee
This article originally appeared on
---
---