National Football League
National Football League
NFL turns over some bounty evidence
Published
Jun. 15, 2012 1:00 a.m. ET

The NFL turned over some evidence to the four players suspended for the Saints bounty program, but lawyers for the players said Friday they are seeking more information.
Current Saints linebacker Jonathan Vilma and defensive end Will Smith, Green Bay defensive end Anthony Hargrove and Cleveland linebacker Scott Fujita will have their appeals heard Monday by NFL Commissioner Roger Goodell.
''We have followed the procedures set forth in the CBA on appeals of commissioner discipline,'' league spokesman Greg Aiello said.
Those procedures include the parties exchanging ''copies of any exhibits upon which they intend to rely no later than three calendar days prior to the hearing,'' Aiello added.
Evidence presented included some 200 pages of documents, with emails, power-point presentations, even hand-written notes, plus one video recording. But a ledger that reportedly documents payments of $1,000 for plays called ''cart-offs'' and $400 for ''whacks,'' as well as $100 fines for mental errors, was not in the material.
Vilma has been suspended for the 2012 season, while Smith got four games. Hargrove was suspended for eight games and Fujita for three.
Previously, Goodell suspended Saints coach Sean Payton for the season and assistant coach Joe Vitt for six games. Saints general manager Mickey Loomis got eight games, while former defensive coordinator Gregg Williams - who has apologized for his role in the scandal - was suspended indefinitely.
Vilma's lawyers, Peter Ginsberg, said the evidence the league provided did little more than reflect Williams' approach to firing up his players.
''The league provided no evidence to us in a timely manner,'' said Ginsberg, who also is representing Vilma in a defamation lawsuit against Goodell. ''It has provided no evidence to corroborate the accusations, and yet the NFL furthermore has told us it doesn't plan to present any witness at the hearing.''
Ginsberg said requests by the players' union to have Payton, Williams and Vitt at Monday's hearing were ignored by the league.
Aiello said the league is ''not commenting on the details or potential details of Monday's proceeding.''
The players already have lost two grievances filed with arbitrators that challenged Goodell's authority to impose punishments in the bounty cases.
The NFL's investigation of the Saints found Williams ran a system for three years in which bounties were set on targeted opponents, including Brett Favre and Kurt Warner. The program was in effect from 2009, when New Orleans won the Super Bowl, until last season.
---
---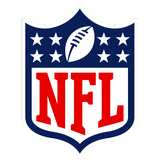 Get more from National Football League
Follow your favorites to get information about games, news and more
---