National Football League
National Football League
NFL players don't want lose kickoffs
Published
Jan. 10, 2013 12:00 a.m. ET

The eight teams left in the NFL playoffs can thank their special teams for a good part of their success. That's one reason players are still upset Commissioner Roger Goodell has floated the idea of abolishing kickoffs altogether.
Baltimore Ravens return specialist Jacoby Jones, who returned two kickoffs for touchdowns this season, said if the league gets rid of the electrifying plays, ''I'm going to retire. I will go (ballistic). ... If they take out kickoffs, they're going to hate me in this league.''
The idea is only a suggestion, one Goodell says the league will consider in the offseason for safety reasons, but players are vehemently opposed to such a radical change they contend would shake the foundation of America's most popular sport.
''I haven't found anybody that likes the idea, because, first of all, the sport is called football, so you can't keep taking the foot part of it out,'' Denver Broncos punter Britton Colquitt said. ''It would also be really confusing if they were like, `Stay tuned for kickoff,' and there was no kickoff, you know? What are they going to say, `Stay tuned for the start of the game'?
''Boooring!''
Abolishing kickoffs would also eliminate the onside kick as an option - like the one the New Orleans Saints used to turn the tide against the Indianapolis Colts coming out of halftime in the Super Bowl three years ago - and it would prune some pizazz from the game, like Desmond Howard's kickoff return for a touchdown that gave Brett Favre his only championship ring in the mid-1990s.
Of the 13 kickoff-return TDs this season, seven came from teams that reached the playoffs as the Ravens, Colts, Patriots, Broncos, Seahawks and Vikings all sported resumes that boasted at least one of the backbreakers.
Players say rules changes like banning the blocking wedge, moving the kickoff up five yards and limiting the number of players who can line up on one side of the ball for an onside kick have already lessened the number of violent collisions in games and they wonder if messing with the kickoffs is simply going too far.
''If you've got to do something about it, if you still feel like it's injuries, then move it up to the 40 and then it's like 99 percent of the time it's going to be a touchback,'' Colquitt suggested.
That way, the onside kick would still be an option.
''But you even see the returners, they're returning the ball from deeper in the end zone than they used to because they want to return it,'' Colquitt said. ''They're not out there in fear for their life, they're not saying, `I don't want to do this.'''
Indeed, there were eight 100-yard kickoff-return touchdowns in 2012, the most of any season in NFL history.
''Bringing one out, how is that unsafe? It's football,'' Jones said. ''Everybody doesn't take them out from 8 yards deep, but I take my chances because I have fun. And I have guys in front of me that do a heck of a job blocking. We take care of each other and roll with the punches.''
The NFL has made safety a top priority in recent years as it faces lawsuits by thousands of former players who say the league withheld information on the harmful effects of concussions. According to an AP review of 175 lawsuits, 3,818 players have filed suit. At least 26 Hall of Famers are among the players who have done so.
Two years ago, the league moved the kickoff from the 30 to the 35-yard line to cut down on violent collisions, and that has resulted in far more touchbacks and, the league says, a lot fewer head injuries.
The average number of kickoff returns since the rule change has fallen to 1,385 a season from about 2,100 per year before the change, according to STATS LLC.
''We continue to look for other ways to take the head out of the game,'' Goodell said in a recent speech at Harvard. ''Two years ago we moved the kickoff line five yards forward to the 35. That reform yielded real benefits - a 40 percent reduction in concussions last year on kickoffs. College football then adopted our rule. Some think that the kickoff, the play with the highest injury rate, should be eliminated from the game or modified even further.''
Tampa Bay first-year coach Greg Schiano suggested to Goodell that instead of kickoffs, teams would have the option of punting from the 30-yard line or going for a first down in a fourth-and-15 situation. Schiano witnessed one of his players at Rutgers, Eric LeGrand, get paralyzed on a kickoff in 2010.
Goodell has called Schiano's idea ''interesting.''
Browns kicker Phil Dawson believes it's illogical.
''I'm all for player safety,'' Dawson said recently. ''I do think the NFL has done a good job in the past, like with the wedge rule. This suggestion doesn't add up. It doesn't address what they say the dangers are because punts are just as violent. There aren't going to be any touchbacks. How many times have you seen a punt returner waiting for the ball to come down and the gunner just kills him? It doesn't make sense to me.''
Without the kickoff, teams trailing in the waning minutes would have to convert fourth-and-long following a score instead of attempting an onside kick.
Interestingly, since 2005, the onside kick conversion rate has been 19.7 percent, while the rate for fourth-and-15 has been 19.2 percent, according to STATS.
Eliminating kickoffs would also get rid of the onside kick as a strategic surprise, the kind the Saints used to win the Super Bowl.
Then, there's the whole issue of job security for special teams.
''That's how some people make it in the NFL,'' Jones said. ''If it wasn't for kickoff and punt returns, I probably would have had a shot at making it, but that's my best asset. What about Devin Hester?''
The idea of abolishing one of the game's most exciting aspects certainly irritates Trindon Holliday, who has returned both a punt and a kickoff for touchdowns for Denver this season.
''I don't like it. He's messing with some of the players' livelihoods,'' said Holliday, who pointed to teammate Omar Bolden, a rookie cornerback who had nine special teams tackles and a 19.3-yard kickoff return average, as an example of a young player making his mark on special teams while biding his time behind veteran players on defense.
Teams will always need a fourth receiver or a third running back, so their jobs won't necessarily go away. But their opportunities to contribute, make an impression in games and earn more playing time from scrimmage certainly will, suggested Broncos receiver Matthew Willis, who earns his activation on game days primarily for his contributions on all of Denver's special teams units.
Opportunities. Onside kicks. Electrifying returns.
It's just too much to take from the game, Colquitt said.
''Sometimes there's too many things that people try to change when if it ain't broke, don't fix it,'' he said. ''I know it's all because of injuries, but I think there's a lot more guys getting hurt on offense and defense than in the kicking game.''
---
---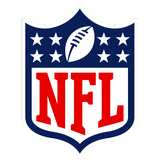 Get more from National Football League
Follow your favorites to get information about games, news and more
---