National Football League
National Football League
NFL might change Rooney Rule
Published
Jan. 18, 2013 12:00 a.m. ET

Jim Caldwell nearly went undefeated as a rookie coach in Indianapolis three years ago and he's one win away from returning to the Super Bowl as an assistant with Baltimore.
Yet Caldwell didn't get one interview for any of the eight coaching vacancies in the NFL this year.
''That's almost impossible for me to comprehend,'' John Wooten, chairman of the Fritz Pollard Alliance Foundation, told The Associated Press on Friday.
Eight teams hired new coaches and seven more filled general manager positions with the New York Jets completing their search by hiring John Idzik. None of those jobs went to a minority.
Now the league is considering revisions to the ''Rooney Rule,'' which mandates that teams must interview at least one minority candidate for front-office and head coaching jobs.
''While there has been full compliance with the interview requirements of the Rooney Rule and we wish the new head coaches and general managers much success, the hiring results this year have been unexpected and reflect a disappointing lack of diversity,'' Robert Gulliver, the NFL's executive vice president of human resources, said in a statement.
''The Rooney Rule has been a valuable tool in expanding diversity and inclusion in hiring practices, but there is more work to do, especially around increasing and strengthening the pipeline of diverse candidates for head coach and senior football executive positions.
''We have already started the process of developing a plan for additional steps that will better ensure more diversity and inclusion on a regular basis in our hiring results. We look forward to discussing these steps with our advisers to ensure that our employment, development and equal opportunity programs are both robust and successful.''
Wooten said his group is already working on a proposal.
''We feel very strongly there's a need to extend the rule,'' Wooten said. ''I'm disappointed, but not discouraged because we have a plan of action. We're putting it together right now and we're going to present our thoughts and ideas to the league. We'll be working together to make something happen.''
Caldwell won his first 14 games with the Colts in 2009 before losing the final two regular-season games after resting Peyton Manning and most of his starters. The Colts reached the Super Bowl only to lose to the New Orleans Saints. Indianapolis went 10-6 the following season and captured another AFC South title, but lost to the New York Jets in a wild-card game. With Manning sidelined all of last season, the Colts went just 2-14 and Caldwell lost his job.
He joined the Ravens as quarterbacks coach and was promoted to offensive coordinator in mid-December. Baltimore has averaged 25.8 points in the five games since Caldwell replaced Cam Cameron. In two playoff wins, the Ravens have scored 62 points, including 38 in a double-overtime win at Denver last week.
''Anybody in this business would certainly like to get to the point where they reach the top of their profession,'' Caldwell said earlier this month. ''They'd love to have an opportunity to be a head coach, and I'm no different.''
But Caldwell has to wait until next year. So does Lovie Smith.
The Chicago Bears fired Smith after he went 10-6. He interviewed with Philadelphia, San Diego and Buffalo. The Eagles chose Chip Kelly, the Bills hired Doug Marrone and the Chargers went with Mike McCoy.
At least Smith had an opportunity. Caldwell didn't. Neither did Winston Moss, an assistant head coach and linebackers coach for the Green Bay Packers.
''I'm probably more disappointed that Jim Caldwell and Winston Moss didn't get interviews,'' Wooten said. ''Caldwell could've been undefeated his rookie year if (then Colts general manager) Bill Polian doesn't make the decision to bench Manning. And Moss is such an impressive coach. Look at the way he held together the Packers' linebackers with all their injuries.''
Keith Armstrong, special teams coach for Atlanta, interviewed for vacancies with Kansas City, Philadelphia and Chicago. Armstrong wasn't really considered a serious candidate for those teams. Some believe he was granted interviews simply to satisfy the Rooney Rule. The Chiefs hired Andy Reid just a few days after the Eagles fired him. The Bears chose Marc Trestman.
''I would never tell a guy not to take an interview because it's not a realistic interview,'' Wooten said. ''Keith Armstrong is a strong talent evaluator and excellent coach.''
There were a total of 203 minority coaches in the NFL in 2012, including six head coaches. With Smith and Romeo Crennel out, only four minorities will start the 2013 season as head coaches. That's the fewest since 2003.
---
---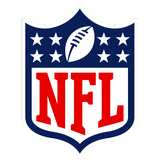 Get more from National Football League
Follow your favorites to get information about games, news and more
---