National Football League
National Football League
NFL gives nearly $1 million to concussion research
Published
Dec. 21, 2010 12:48 a.m. ET

The NFL's charitable foundation is awarding nearly $1 million in grants for research related to concussions, an issue in the forefront all season.
NFL Charities is donating a total of $1.6 million for sports-related medical studies at 16 organizations this year, including a record $988,224 to 10 groups focusing on head injuries and neurological problems.
None of the $1.5 million handed out in 2009 went to concussion research, although the league had funded such work in previous years. The NFL office and the foundation combined to support more than $5 million in ongoing research on brain injuries over the previous decade.
The league already has donated $1 million to Boston University this year.
The studies receiving grants from NFL Charities in 2010 include research on concussions in youth football players, the effects of concussions on brain cells and behavior, and dementia in retired NFL players.
''These grants will help to address risk factors for football players and all athletes, and make the game safer,'' Commissioner Roger Goodell said in a release Monday.
A $99,700 contribution to UC San Diego offers an example of how these studies might help improve treatment and prevention of concussions at all levels of football.
Concussions don't show up on traditional MRI or CT scans, leaving doctors to rely on the symptoms described by patients to diagnose them. That opens the possibility of athletes hiding their symptoms, though evidence in the NFL is that more players are reporting them as their knowledge of concussions grows.
The UCSD researchers are using a scan called an MEG to measure the magnetic fields generated by people's brains. Slower brain waves indicate an injury.
''They can't fake their brain waves,'' said Dr. Roland Lee, a professor of radiology involved in the study.
He and his colleagues are seeking to refine the tests to determine the severity and possibly the long-term effects of head injuries.
The other nine organizations getting funding for concussion-related research are Cleveland Clinic/Lutheran Hospital; Johns Hopkins; Massachusetts General Hospital/Children's Hospital; Nationwide Children's Hospital; UCLA; University of North Carolina; Notre Dame; University of Pittsburgh; and University of Rochester.
---
---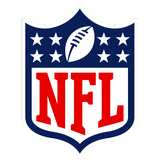 Get more from National Football League
Follow your favorites to get information about games, news and more
---