New Chiefs CB Peters will learn from two great DBs
Published
May. 5, 2015 12:58 a.m. EDT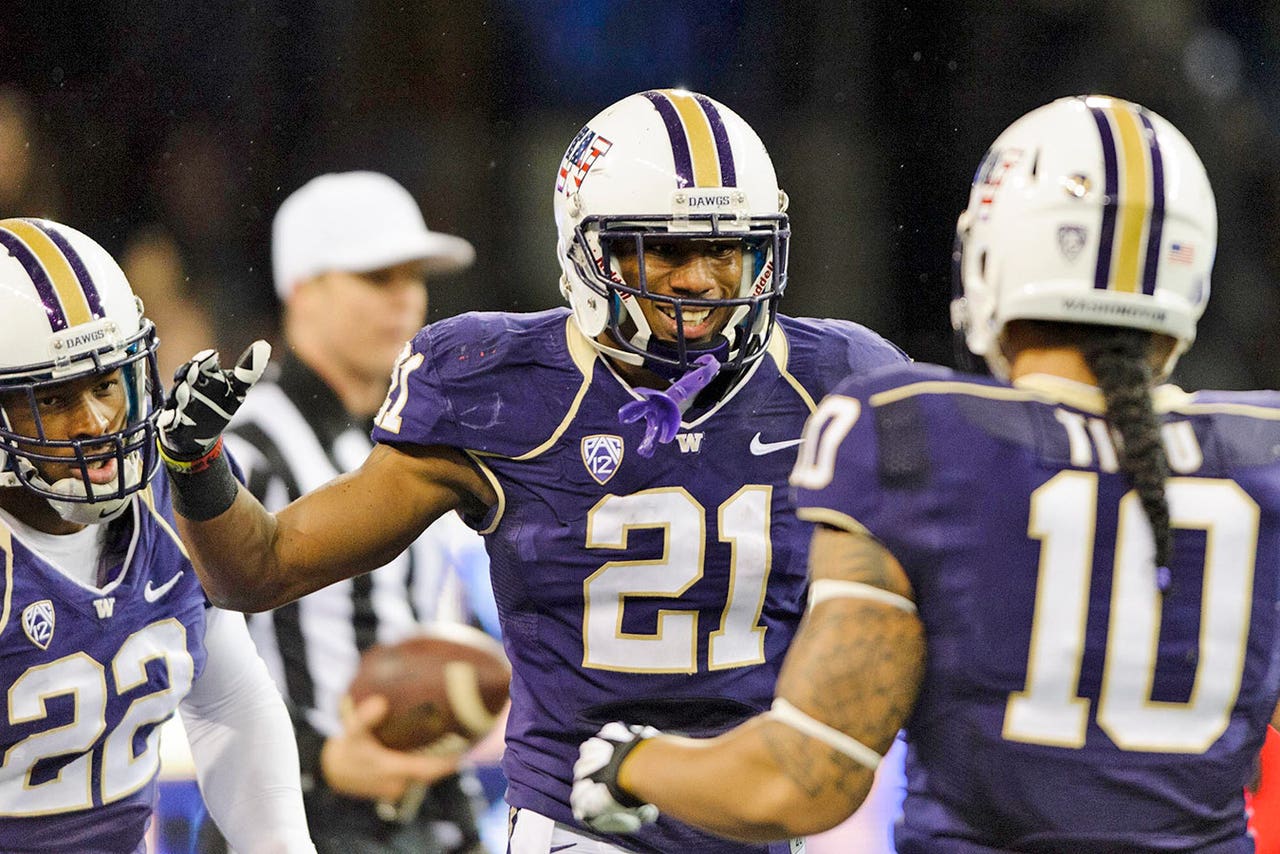 Marcus Peters better bring a pen and some paper to his first practice.
He'd be wise to take down all the notes he can from two coaches who have done it before in the league.
The first? Emmitt Thomas, the Chiefs' defensive backs coach -- a Pro Football Hall of Famer and a Chiefs legend. He owns the Chiefs all-time record for interceptions with 58.
The second is Al Harris, Thomas' assistant who went to Pro Bowls not too long ago.
Peters sounds excited about the chance to learn under them both.
"It's going to be amazing," Peters said of his situation. "That's the best opportunity that any rookie can have going into a room like that with a group of excellent coaches. To be coached by a Hall of Famer, there aren't too many who can say they had that their rookie year."
Peters earned a reputation at Washington as a bit of a malcontent. With Thomas ad Harris taking him under their wings, maybe he reverses that notion and grows into his own.
"I'm just going to embrace all opportunities, listen and learn to be a great NFL player," he said. "Hopefully, someday I can be an All-Pro and a Hall of Famer."
Steven Bisig-USA TODAY Sports
---
---