National Football League
National Football League
Miller coming off big playoff debut for Seahawks
Published
Jan. 12, 2013 3:57 a.m. ET

Zach Miller came to Seattle in 2011 with a big contract and a penchant for catching a lot of passes.
After the tight end spent his first season with the Seahawks mainly as a blocker and catching very few balls, there were plenty of questions about whether the team made a smart investment.
If they weren't before, those questions were gone after Miller's performance in last Sunday's wild-card playoff victory over Washington.
''He'd like to do everything and catch 10 balls a game, but in the system the way it is, he's there for really opportunities and to make things happen when he gets his chances, and he's done a great job,'' Seattle coach Pete Carroll said.
That deal Miller signed in 2011 possibly paid for itself with his performance in the Washington win. Miller caught just four passes but they might have been the four biggest receptions in his two seasons in Seattle. He twice converted third-and-long situations on drives that led to points and caught a critical 2-point conversion in the fourth quarter of the Seahawks' 24-14 victory.
Miller's four catches against Washington were tied for second-most of any game not just this season but in his two years with the Seahawks.
''You have a lot of guys that are receiving tight ends or blocking tight ends and in this system you have to be able to do a little of all of it,'' Miller said.
Before he came to Seattle, Miller was known more for his ability as a pass catcher. In his final two years with Oakland, Miller caught 66 and 60 passes, respectively, and ranked among the top 10 in the league in receptions by a tight end both seasons.
That translated into a big payday for Miller before the start of the 2011 season when he joined the Seahawks on a five-year contract. But the numbers he posted in Oakland simply didn't make the trip up the coast.
Much of that was the circumstance Miller was thrown into. A year ago, the Seahawks were in the midst of revamping their offensive line and trying to do it without the benefit of offseason workouts due to the NFL lockout. That led to problems with protection once the season began and the need to use Miller as an extra offensive lineman.
Carroll said Miller accepted whatever was asked.
''He's such a good team guy that the only problem would be if he'd felt it, if he was frustrated by it,'' Carroll said.
With a solidified offensive line, Miller has gotten more chances to be a receiver this season and is often a target late in plays for rookie quarterback Russell Wilson. He caught a pass in every game but one and had five receptions against the New York Jets in November, Miller's most since his final game with the Raiders.
But his most important catches of the season came last Sunday.
It started in the first quarter when the Seahawks were already facing a 14-0 deficit. On a third-and-12 at their own 18, Wilson saw Miller open, but the pass was underthrown. Miller reached back, picking the ball just off the top of the turf, then spun off two tacklers and dove to get the first down. It was the Seahawks' initial first down of the game and eventually led to a field goal.
''Definitely the way the game started we needed to convert a third down and it happened to be third and long and it ended up being a big play,'' Miller said. ''We got points on that drive, which was huge and kind of got the offense rolling.''
Miller's other big catch came in the fourth quarter on the drive that gave Seattle the lead. Facing third-and-10 at the Seahawks 46, Miller initially stayed in to block as a defensive tackle looped around. That block bought Wilson time, but all his options were covered downfield. Miller then started a late route and Wilson found him in stride for a 22-yard gain.
Three plays later, Marshawn Lynch scored on a 27-yard run and Miller made a difficult catch on the 2-point conversion to give the Seahawks the lead.
''I thought it was cool the way it happened and definitely love the trust in Russell to expect me to be there and throw it out to me,'' Miller said.
---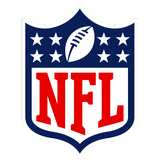 Get more from National Football League
Follow your favorites to get information about games, news and more
---