National Football League
National Football League
Miami's Bush eyeing NFL rushing title
Published
Aug. 16, 2012 1:00 a.m. ET

Reggie Bush wants to lead the NFL in rushing after proving last year he could be an every-down back for the Dolphins.
Bush first made the statement during a South Florida television appearance in the spring, and he's not backing down.
''I believe in setting the highest goals possible,'' Bush said. ''If you're not setting the highest standards for yourself, then you don't belong in this game.''
After serving as a change-of-pace and third-down back in his five years with New Orleans, Bush was Miami's feature back in 2011 after he was acquired in a trade following the lockout.
Bush responded with the first 1,000-yard season of his career.
He finished with 1,086 yards, almost double his previous career high of 581 in 2007, and averaged an impressive 5.0 yards per carry. Bush ended up 11th in the league in rushing, and his average was the highest among the 15 running backs who gained at least 1,000 yards.
In the process, the 6-foot, 203-pound Bush proved wrong those who thought he didn't have the frame to be a No. 1 running back or to run inside.
''I watched him while he was with the New Orleans Saints, and I always felt if he got an opportunity to try to carry the load he would do well,'' said Dolphins running backs coach Jeff Nixon. ''So when we (acquired) him I was very excited, and I told him one of my goals for him was to be a 1,000-yard rusher, be a Pro Bowl-type player and be a top-10 running back in the league.
''I think he proved that last year, and I'm looking for bigger things from him this year. I have complete confidence in Reggie. I always knew he was going to be a good player for us.''
Bush, who recently returned his copy of the 2005 Heisman Trophy for NCAA sanctions tied to him, is usually the last player to come off the field after a practice.
''I've been around some really good backs and he's one of the hardest workers I've been around,'' Nixon said. ''And for a 200-pound back, he's tough. There's not many 200-pound backs who could be starters in this league and carry the workload, and he's an exception to that rule. So his toughness is something I've also been really impressed with over the last year and a half.''
Bush never carried the ball more than 157 times in any season with the Saints, but led Miami with 216 rushing attempts in 2011.
With the Dolphins (No. 27 in the AP Pro32) switching to a more pass-oriented offense under first-year head coach Joe Philbin, it's debatable whether Bush will get as many carries this season.
Certainly, it doesn't appear to be an offense suited to produce an NFL rushing champion.
Bush doesn't seem concerned.
''Yeah, I think it is very possible,'' he said. ''We'll see when this train begins, but I think it is possible.''
Possible or not, Bush again should play a prominent role in the Miami offense as a runner and receiver. It's an offense he likes.
''It's a spread, open, fast-paced, up-tempo offense,'' he said. ''We run a lot of zone schemes, which for a running back like me is great. I've always loved the zone running scheme. It does wonders for running backs.''
Whether the new offense propels Bush to a rushing title remains to be seen, but the expectations are high for the second overall pick in the 2006 draft.
''That's something he's set as a goal and I'm glad he did,'' Nixon said. ''I want guys who set their goals high. I'd love for him to go out and accomplish that but, regardless, I know he's going to have a great season.''
---
---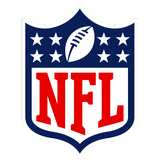 Get more from National Football League
Follow your favorites to get information about games, news and more
---