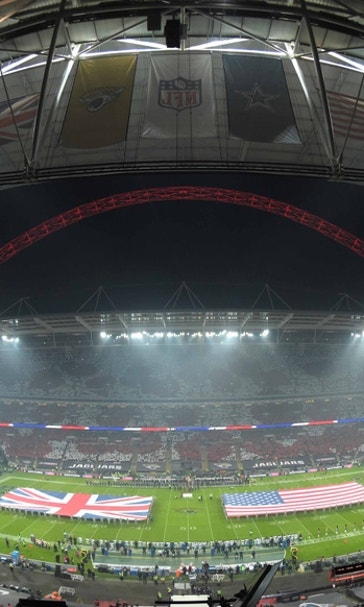 Miami Dolphins know all but one of their 2017 opponents
December 28, 2016

Fansided, Brian Miller/FanSided via Phin Phanatic
While the Miami Dolphins don't care who they are playing in 2017 because they have at least two games left in the 2016 season, fans can start making their plans.
More from Phin Phanatic
Barry Jackson of the Miami Herald has next seasons games figured out except one. That game will be decided this weekend.
Miami fans have known for a month or two that they will be playing host to New Orleans in London next year. If Miami is smart they will request that game later in the season as the last two trips have been in week four. The Dolphins are giving up a home game for the trip to the U.K. and having an early home game in South Florida is beneficial given the heat.
With New Orleans a home game and three each with AFC East opponents the Dolphins will also host Denver and Oakland as part of their AFC West schedule. Miami will also host the Tampa Bay Buccaneers.
The away games are going to be interesting as well. The Dolphins will play in Kansas City and for the third time in three years they will visit San Diego as well. Miami lost in San Diego in 2015 and won earlier this year. Miami will also visit the Baltimore Ravens which seems to have become a yearly event. The Ravens snapped the Dolphins six game win streak this year and Miami is 0-6 against Joe Flacco.
Finally the Dolphins will travel to my current state, North Carolina to take on the Panthers. That leaves one road game left undecided. The 2nd place finisher in the AFC South. Indianapolis and Tennessee have yet to secure a final position in their division and the Dolphins will play whichever team finished 2nd.
---
---