National Football League
National Football League
Matt Flynn to get 2nd straight start
Published
Aug. 14, 2012 1:00 a.m. ET

Even though Pete Carroll insists the competition is ongoing, it is clear Matt Flynn is the leading contender to be the Seattle Seahawks' starting quarterback when the season begins.
Flynn will get his second straight preseason start for the Seahawks on Saturday night when Seattle travels to Denver, with rookie Russell Wilson expected to play the second half in a similar format to what the team followed last week against Tennessee.
Apparently left out of the rotation is incumbent starter Tarvaris Jackson, who took all the reps with the No. 1 offense as Seattle returned to practice on Tuesday, but will be shuffled to the end of the line and may see extremely limited action, if any, against the Broncos.
Carroll again repeated that the Seahawks need to learn more about Flynn and Wilson, having seen Jackson for all of last season. But when asked why not start the rookie third-round pick out of Wisconsin against the Broncos, Carroll made clear that Flynn has the lead.
''I think this is the right way to do it. I think this is where they sit right now,'' Carroll said. ''I thought this would happen. I did consider that as one of the possibilities and it was going to be based on the progress that we're making. Matt has done a really good job of commanding all the stuff. He understands the game in great depth and he gives us a veteran presence even though he doesn't have a lot of starting time, because he recognizes defenses, he's well into that whole understanding of what is going on on the other side of the ball. It's still a challenge for Russell to catch up with all that stuff. He's battling to get there. There is a difference right now.''
Flynn made his debut with the Seahawks playing an efficient first half in their 27-17 win over Tennessee last Saturday. Flynn didn't take chances and only made one mistake in completing 11 of 13 passes for 71 yards and an interception. Only one of his throws actually hit the ground, a pass that was dropped by tight end Anthony McCoy. Most impressive for Flynn was directing a nine-minute drive in the first quarter that took 15 plays and ended in a field goal. Flynn was 6 of 6 on that drive.
Wilson's performance in the second half was far flashier. He threw a 39-yard touchdown pass to Braylon Edwards on his first possession and added a 32-yard touchdown run in the fourth quarter for good measure. Wilson finished 12 of 16 for 124 yards passing and added 59 yards rushing.
Left to watch was Jackson, who didn't see the field at all against the Titans and is expected to be in the same position again this week.
''Tarvaris has played a lot of football for us and we have to give somewhere so we're giving that,'' Carroll said. ''We understand the kind of player he is. He's in great shape, he's studied hard, he's ready to go and we're banking that he'll be able to hold his level of play without two weeks of playing time. If he gets in the game he does. I don't know how that's going to work. ... The emphasis is to get Matt and Russell their play time again so we can get another big body of knowledge on them.''
Even though Jackson has yet to take a snap this preseason, Carroll said he remains in the three-way competition. Jackson played in 15 games last season and through a painful pectoral injury for much of the year. But his time with the first team offense in the last 10 days has been limited to a scrimmage, and the past two Tuesdays of practice.
''He's still in the competition. Absolutely he is. This is just the way I've chosen to do it,'' Carroll said. ''I'm banking on the 18 games we've seen him. And he knows the offense, he knows what is going on and seen him practicing one day a week last year for five weeks. I'm using all that information to allow us the opportunity to see these other guys. If we cut it in thirds I don't think we can do that at this time. This is what the plan was all along if it worked out.''
Notes: OL John Moffitt had surgery Tuesday to clean up his injured left elbow. He was initially expected to be out two or three weeks, but it's unclear if that timeline has changed following the surgery. ... WR Sidney Rice was a full participant in practice and had ditched the red no-contact jersey he had worn for much of training camp. ... Carroll said he did not know yet if WR Terrell Owens will play Saturday.
---
---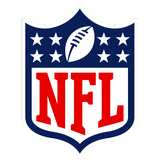 Get more from National Football League
Follow your favorites to get information about games, news and more
---