National Football League
National Football League
Martz finally has Bears running strong
Published
Nov. 18, 2011 12:00 a.m. ET

I'm all in on the Bears. The Patriots have turned a corner. And we honor the best play-caller in the NFL.
Plus, major issues with the Bucs, Jets, Ravens and Browns.
We are all over it, with our weekly Sizzle and Fizzle.
SIZZLE
Mike McCarthy
Aaron Rodgers is playing at a legendary clip. Let's also give the head coach and the play-caller some credit. And while Jim Harbaugh is my frontrunner for coach of the year, Mike McCarthy is currently second on my list.
When you factor in McCarthy's incredible offensive play-calling, he deserves even more credit for the Packers' success. McCarthy's preparation is legendary. His work with quarterbacks, from Joe Montana to Rich Gannon to Brett Favre to Rodgers, is renowned. According to McCarthy, one of the beauties about working with Rodgers is his dedication and his savvy. And it allows McCarthy to be aggressive.
McCarthy told us on the SiriusXM Blitz, "You can push the envelope as a play-caller. If it isn't there, you know Aaron (will) check down. We've had that chemistry for a while now."
That's beautiful for Green Bay, and scary for the rest of the league.
The Packers are the only team in the NFL in this crazy current landscape where upset specials are the norm, not to have a blemish. And Green Bay has been challenged in games, dealt with major adversity, from Carolina to the first Vikings game, to San Diego. McCarthy has done an excellent job keeping his team focused on the task at hand. And he has great leadership from the players, ranging from Rodgers to Charles Woodson. 19-0 won't be a distraction.
This outfit has been through Brett Favre chaos and 18 major injuries during a Super Bowl run. They are poised and ready for another march for the ages. And it starts with Aaron Rodgers' mentor and play-caller, Mike McCarthy.
Patriots defense
I never thought I was going to write this under Sizzle. But give the short-handed Patriots credit for how they played against the Jets last week after being embarrassed by the Steelers and Giants in back-to-back weeks. Talking to Rob Ninkovich on the SiriusXM Blitz on Thursday, the linebacker had a very strong take on what had been going wrong and what ultimately got corrected. Ninkovich told us, "The previous two weeks didn't go the way we wanted. We wanted to match the energy of the Jets playing at home. Andre Carter had a tremendous game. We flew around and made plays. We played together as a band of brothers. We've been working on tight coverage and pressure. That's the key."
Ninkovich stressed how excellent it is to play under Bill Belichick and how his teams are always prepared. The Patriots have an opportunity to make it two straight excellent games on defense with the banged-up Chiefs coming to town on Monday night. Matt Cassel is out, so enter Tyler Palko. The former University of Pittsburgh star is inexperienced at the NFL level, but Todd Haley and the Chiefs believe in him. Ninkovich says the key on Monday night is to pressure the young quarterback and wrap up when he takes off. I think the Patriots will make it two excellent games on defense.
Ninkovich, who had a pick-six against the Jets, is starting to become a key player for Belichick's defense.
Bears
I read your comments at the bottom of my articles. I get your tweets. I know you view me as a Bears hater. That's not true. I've just been a skeptic about the offensive line and the play selection. Well, Mike Martz has changed his ways. Thus, I'm all in. The Bears showed me something by clubbing Detroit. They will smash the Chargers this weekend. They are currently better and healthier than the Lions. They have the tie-breaker over Atlanta. Chicago has a relatively easy schedule the rest of the way. The Bears, or should I say my Bears, will end up as the fifth seed in the NFC.
FIZZLE
Mark Sanchez
The only reason Tim Tebow was in position to work his magic at the end of the game on Thursday night was because the Jets quarterback was totally inept. On a night where Tebow couldn't complete the forward pass, the only way Denver would have a chance to win is if Sanchez turned it over. And of course, he obliged.
Sanchez threw his third pick six of the season to Andre Goodman as the Broncos tied the game at 10. Sanchez looked like a wide-eyed rookie, locking into one receiver. Sanchez and Tebow took quarterback play back to the stone ages. Tebow is Tebow. Sanchez is supposed to be better, with four road playoff wins in two years, and right now he's not. He has regressed in his third year. Sanchez missed wide-open Santonio Holmes and Dustin Keller for touchdowns with wildly inaccurate throws. Shonn Greene got hurt and it was a game changer. I have admired Sanchez's toughness and wins through his first two years. But let's be honest. The Jets don't employ a quarterback who can take over the game.
Raheem Morris/Greg Olson
I just don't like what I am hearing from Morris on a week-in, week-out basis on my radio show. The team never starts fast. Olson abandons the run and LeGarrette Blount too early. Josh Freeman clearly isn't 100 percent and has majorly regressed from last year. Mike Williams has had a miserable sophomore season. The defense is bad and lethargic. The tackling is poor, and Morris told us he is having more spirited practices, stressing fundamentals.
However, it isn't showing on game day. It is the same refrain every week. I believe in Morris. I picked Tampa to go 9-7 and make the playoffs this year. But the team is getting worse and it doesn't look like the message is getting through.
Colt McCoy
I'm already on record blaming Peyton Hillis' selfish, pathetic act for derailing the Browns' season. And the Browns needed to sign a receiver last offseason, specifically James Jones, who knew the West Coast offense from his time in Green Bay. But when you look at the quarterback's season, McCoy has regressed this year. The whispers about the Browns souring big time on McCoy are being heard, loud enough where you truly believe Mike Holmgren and Tom Heckert will look for another starter in the offseason.
Cam Cameron
Welcome back to the Fizzle column, slick. When the Ravens lose, there's a common theme; Ray Rice doesn't get the ball enough. Cameron once again refused to feature his star running back and it resulted in a horrible loss
---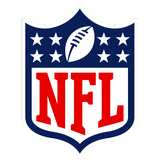 Get more from National Football League
Follow your favorites to get information about games, news and more
---