National Football League
National Football League
Mangini in waiting game with Browns QBs
Published
Dec. 14, 2010 12:37 a.m. ET

Eric Mangini wore one of those I-hate-Mondays looks on his face as he stepped behind the podium.
This wasn't going to be fun.
When it was time to review Cleveland's latest loss, its worst this season so far - by far - the blustery, Arctic-like conditions outdoors seemed suited for Mangini's chilly mood. One day after the Browns (5-8) seemed to regress during a lackluster 13-6 loss at Buffalo, Mangini broke down the game film with his players and came away with one overriding emotion.
''Disappointing,'' he said in opening his Monday news conference. ''It's disappointing to me because it's not the way that we play football.''
The Browns bumbled their way to a brutal loss that has Cleveland fans praying for rookie quarterback Colt McCoy's return to the starting lineup. Also, the debacle in which Peyton Hillis had three fumbles, the Browns converted just 2 of 10 first downs and Jake Delhomme passed for 86 yards, has renewed speculation about Mangini's job security after this season.
Following consecutive, last-second wins over Carolina and Miami, the Browns seemed on the verge of respectability. But four quarters of lousy, uninspired football has knocked them back a few pegs as they prepare for a trip next Sunday to Cincinnati (2-11).
''It wasn't one guy,'' Mangini said, deflecting some of the harsh criticism aimed at Delhomme. ''It never is when you win and it never is when you lose. It was a collective effort, and I'm looking for us to look to continue to improve.''
As for his ever-changing quarterback situation, Mangini will wait until later this week before naming a starter against the Bengals. McCoy, who hasn't played since Nov. 21 because of a high ankle sprain, was healthy enough to be Cleveland's No. 3 quarterback on Sunday.
McCoy could be ready to start this week. However, Mangini isn't ready to say if he'll go back to McCoy or stick with Delhomme, who went 12 of 20 with one interception against the Bills.
''I'm going to see where we're at on Wednesday and kind of go from there,'' Mangini said. ''He (McCoy) was able to get to where he could function as the third, so we've got to see where that is and think about it and we'll go from there.''
Mangini has a lot to consider before making a possible swap.
With three games left, including two at home against AFC top dogs Pittsburgh and Baltimore, he must factor whether he needs wins to convince team president Mike Holmgren to keep him for next season. If that's the case, Mangini must start the quarterback who gives him the best chance to win.
Is that McCoy, who showed huge promise and potential in going 2-3 as a starter? Or is it the 35-year-old Delhomme, who looked slow and uncertain on Sunday?
Mangini was asked if the plan is to play McCoy in one of the last three games.
''The plan,'' he said, ''is just for me to be able to look at it objectively with all the information and the options and then make a decision from there.''
Mangini has ruled out Seneca Wallace as an option. When asked whom he will start if McCoy can't play, Mangini said, ''I would go with Delhomme.''
Wallace, who made four starts earlier this season when Delhomme was hurt, took two snaps on Sunday and handed off both times. Mangini turned a question about the possibility of Wallace starting at Cincinnati into a defense of Delhomme's play.
''The game's not all on Jake by any stretch,'' he said. ''There were some plays that Jake could have played better but part of any success in the passing game is protection, the guys getting open and us being able to get them the ball.''
Disappointed with his backup role, Wallace expressed some exasperation at not getting to do more.
''It's always frustrating, but it's coach's decision and when he calls on whoever he calls on to play, they gotta play,'' Wallace said. ''It's frustrating watching them go out there and we're struggling a little bit on offense, but I can't do too much on the sideline.''
McCoy made a brief appearance in Cleveland's locker room, but after seeing reporters, quickly retreated into the hallway.
A few of the Browns strolled in to discuss perhaps the season's low point. Before going to Buffalo, they had seemingly turned a corner, showing growth and an ability to win two tight games after so many close losses. Their confidence was high, but now seems shaken.
''I think as a team we can put together better games,'' center Alex Mack said. ''It was one of those instances where we didn't get as lucky this game. You hope this late in the season you are able to focus in and execute everything you want. It's disappointing.''
---
---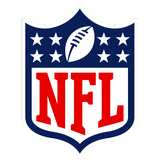 Get more from National Football League
Follow your favorites to get information about games, news and more
---