National Football League
National Football League
Luck looking to eliminate miscues at Washington
Published
Aug. 22, 2012 9:57 p.m. ET

When most people look at Andrew Luck's first two preseason performances, they see a steady, young quarterback ready to emerge as the new face of the Indianapolis Colts.
Luck sees the mistakes.
As the glowing reviews pour in from around the NFL, the hand-picked successor to Peyton Manning is convinced he can - and must - continue to improve before the Colts open the season Sept. 9 at Chicago.
''I wish it was by this practice,'' Luck joked Wednesday. ''But I'd better be ready by Week 1. I owe it to the rest of the guys on this team who have been busting their butts to be ready by Week 1.''
Luck's teammates say they have no doubt that the new franchise quarterback will be ready when the games start counting. They see a player progressing faster than anyone anticipated - and he's got those so-called intangibles.
Kicker Adam Vinatieri, a former teammate of Drew Bledsoe, Tom Brady and Peyton Manning, calls Luck ''polished.'' Center Samson Satele, who played with Jason Campbell, Carson Palmer and JaMarcus Russell among others, likes Luck's confidence. Coach Chuck Pagano appreciates Luck's ability to avoid distractions, a key to Luck's preseason success.
The 22-year-old from Stanford has already had to contend with the hype of playing his first NFL game at home against another No. 1 draft pick (Sam Bradford), his first prime-time game on national television against the Steelers' vaunted defense and now this week's ballyhooed matchup with No. 2 overall pick Robert Griffin III and Washington (No. 25 AP Pro32).
None of it has thrown Luck off of his game.
''He's pretty focused and Andrew came to us that way,'' said Pagano, the former Baltimore secondary coach who gave then-rookie Joe Flacco all kinds of different looks to get prepared in 2008. ''He (Luck) doesn't let outside distractions get in his way. He's just really a mature kid who knows how to handle things.''
That was never more evident than during Sunday's 26-24 loss in Pittsburgh.
After Ike Taylor turned Luck's first interception into a Steelers touchdown, the two-time Heisman Trophy runner-up responded with a methodical 10-play, 80-yard touchdown drive. After the second pick, a pass that rookie receiver T.Y. Hilton never caught cleanly and flipped into the air, Luck took the Colts right down the field again and slid in for a 1-yard touchdown to tie the score at 14 - a slide Luck later acknowledged was not his best.
By halftime, Luck had rallied the Colts from a 14-0 deficit to a 17-14 lead.
Nobody understands better than the Colts (No. 32) that it's only the preseason. But for a guy who had every pass charted at training camp, few expected the transition to move from college to the NFL to go this smoothly.
''He doesn't play like a rookie,'' Vinatieri said. ''He's very polished guy for a young guy. He can make all the throws, and he processes things real fast. To do that this early in his career is really fun to see.''
Many observers have raved about Luck's poise, resilience and talent, and Luck appreciates the compliments.
He's just not satisfied with the results, which is one reason that Luck has decided not to seek out endorsement deals this year. He'd rather concentrate on learning the game and becoming the cornerstone of the Colts' rebuilding project.
The plan this week is simple: Avoid mistakes in what will likely be his most extensive action of the preseason. Pagano plans to follow the traditional approach and play his starters into the third quarter.
''It's continuing to understand the offense,'' Luck said. ''I can tell when I'm out there, when I'm not sure about the read, that's when bad things happen.''
Through two games, Luck is 26 of 41 with a league-high 363 yards, two TDs and the two picks. His quarterback rating of 87.8 is No. 6 in the league, fourth among all rookie quarterbacks and No. 1 among the four selected in the first round of April's draft.
The Colts can't complain.
''That's the funny thing, you'd expect a young guy to be wide-eyed a little bit,'' Vinatieri said. ''But he doesn't have that look to him.''
So the man with the photographic memory knows exactly what he must do to continue his progression.
''Hopefully, I play a little better this week, I'm expecting to be better,'' he said. ''I don't want to take any steps back.''
---
Online: http://bigstory.ap.org/NFL-Pro32 and http://twitter.com/AP-NFL
---
---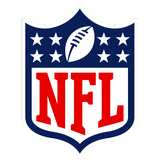 Get more from National Football League
Follow your favorites to get information about games, news and more
---