National Football League
National Football League
Lions appear to be thin on talent at cornerback
Published
Aug. 5, 2014 7:40 p.m. ET

ALLEN PARK, Mich. (AP) The Detroit Lions appear to be thin on talent at cornerback, counting on veteran Rashean Mathis and second-year pro Darius Slay to be starters.
Behind them, only Cassius Vaughn has significant experience in the NFL.
''Every team can't be balanced,'' Mathis said after Tuesday's practice. ''If people think we're a weakness now, hopefully they change their mind by the end of the season.''
Detroit's cornerbacks will face opponents for the first time this year on Saturday night at home against the Cleveland Browns in an exhibition game.
Mathis believes Slay is ready to be a first-string player in his second season, replacing Chris Houston, who was cut in June because the team did not know when he would recover from foot surgery.
''He's up for the challenge,'' Mathis said. ''Once he has the fire under his feet, we'll see how he reacts because he'll be facing some of the most talented players in the world. Last year, it was easy to get him to waver because he was a rookie.
''That's part of growing and knowing that the best corner in the world - Deion Sanders - got beat sometimes.''
Slay, a second-round pick last year, started the first two games of his NFL career and two games late in the season. He responded, ''Oh yeah,'' when asked if he was eager to be in the spotlight opposite Mathis. After some growing pains, getting down on himself after giving up receptions, he feels ready to compete against the best.
''I'm stronger, faster and smarter,'' Slay said.
The Lions decided not to commit a lot of money toward improving their situation at cornerback during the offseason, re-signing Mathis to a one-year deal in April, and adding Vaughn and Aaron Hester as free agents.
Detroit did not draft a cornerback until the fourth round when it selected Utah State standout Nevin Lawson with the No. 133 pick overall.
''I'm in a great position with an opportunity to get a fair shot to get on the field,'' Lawson said. ''They drafted me, expecting me to produce and not just sit.''
The Lions drafted three cornerbacks two years ago, taking Bill Bentley in the third, Chris Greenwood the fifth and Jonte Green the sixth. And, none of them have panned out.
When Slay walked off the field Monday with a neck injury, Vaughn replaced him. He was not surprised to get the nod after starting in 18 games over his first four seasons in the league with Indianapolis and Denver.
''I don't see myself as anybody's backup,'' Vaughn said. ''I have been a starter in this league and I can still be if there's an opportunity. But it's about our unit, and we're going to be one of the best in the league.''
Vaughn knows no one outside of the organization may agree with him.
''There's no reason we can't be a top-10 unit,'' he said. ''When you start winning, people will hush their mouths. I like our talent and we have a lot of young guys who are hungry to show what they can do.''
NOTES: Former Lions coach Steve Mariucci, an NFL Network analyst, visited practice and talked with some of the executives, Bill Ford Jr., Tom Lewand and Martin Mayhew, who had leadership roles with the franchise when he was fired during the 2005 season. ''I still have a lot of friends here,'' Mariucci said. ... As of early Tuesday evening, the Lions had not officially claimed WR Jon Baldwin off waivers from the San Francisco 49ers.
---
Online:
AP NFL website: www.pro32.ap.org and www.twitter.com/AP-NFL
---
Follow Larry Lage on Twitter at www.Twitter.com/larrylage
---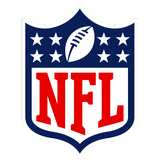 Get more from National Football League
Follow your favorites to get information about games, news and more
---