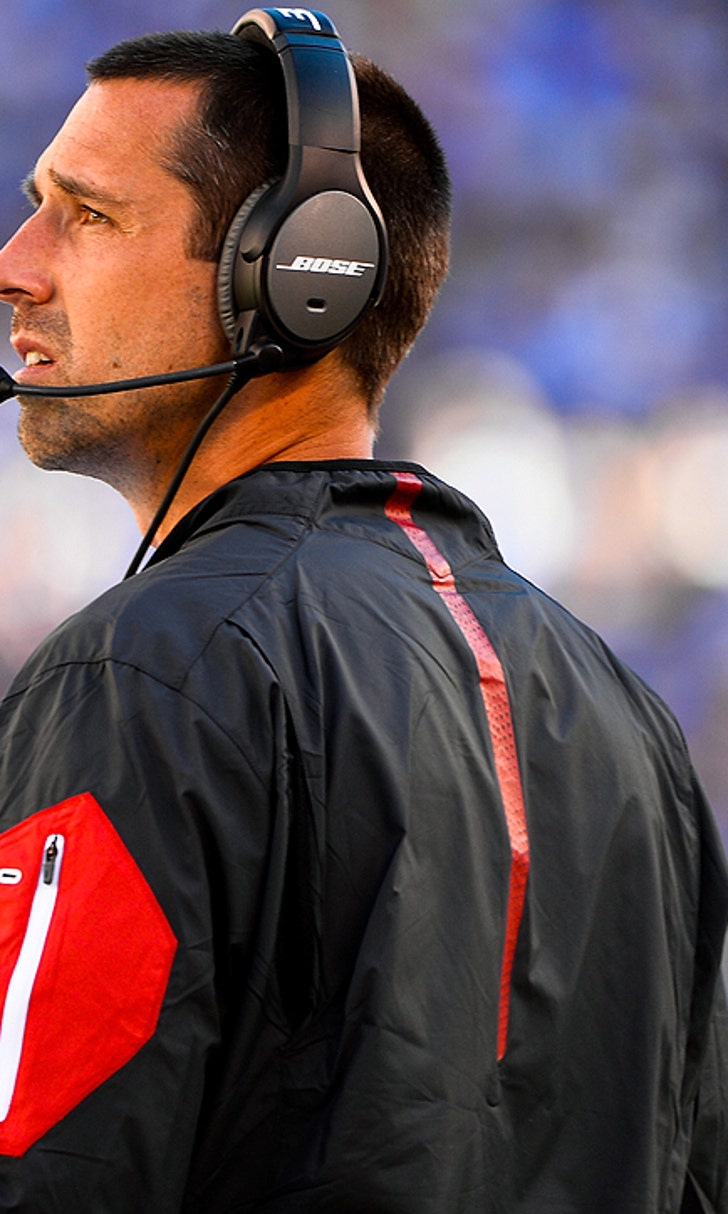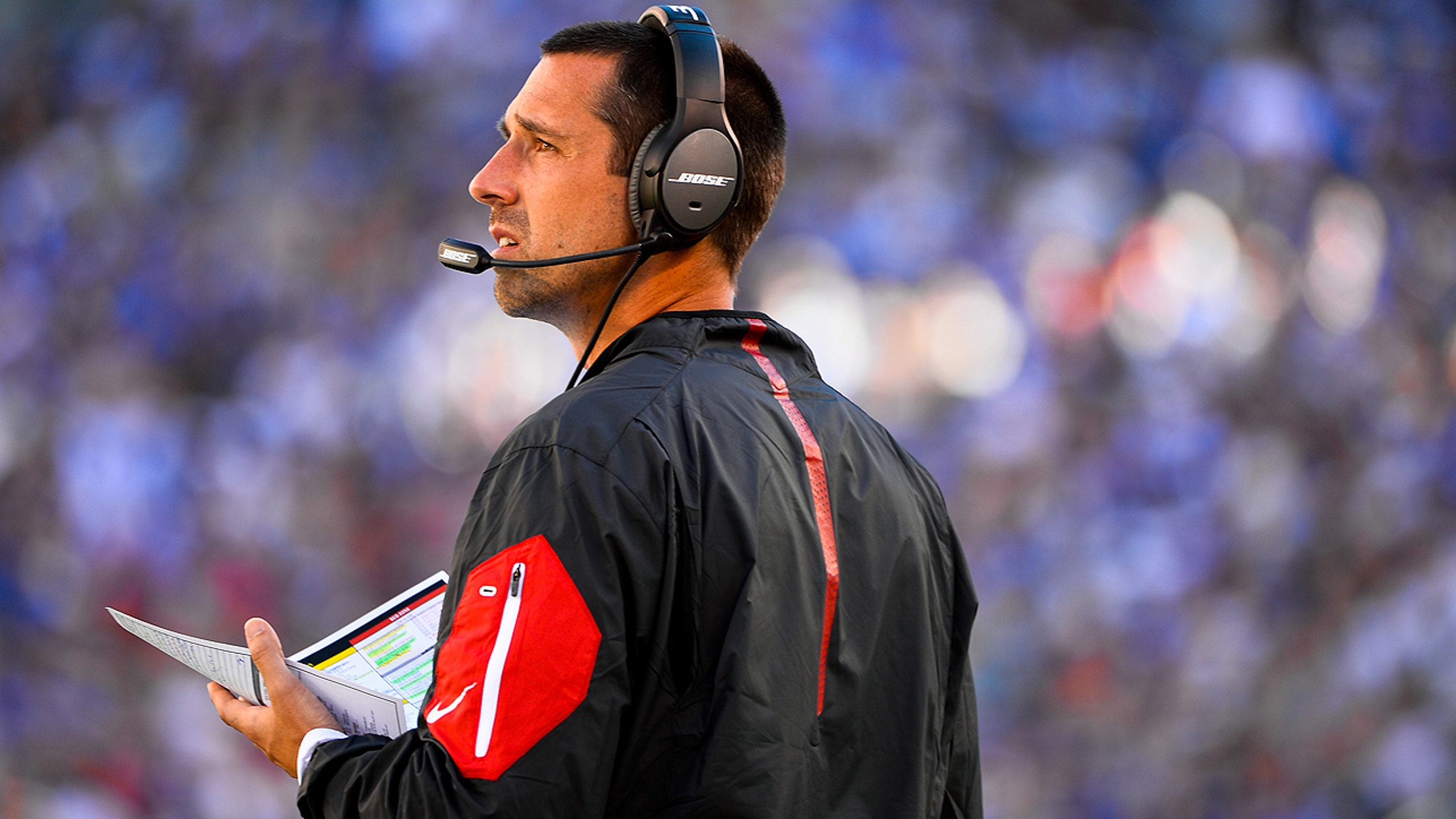 Kyle Shanahan and the Evolution of a Young Coach
BY foxsports • June 30, 2017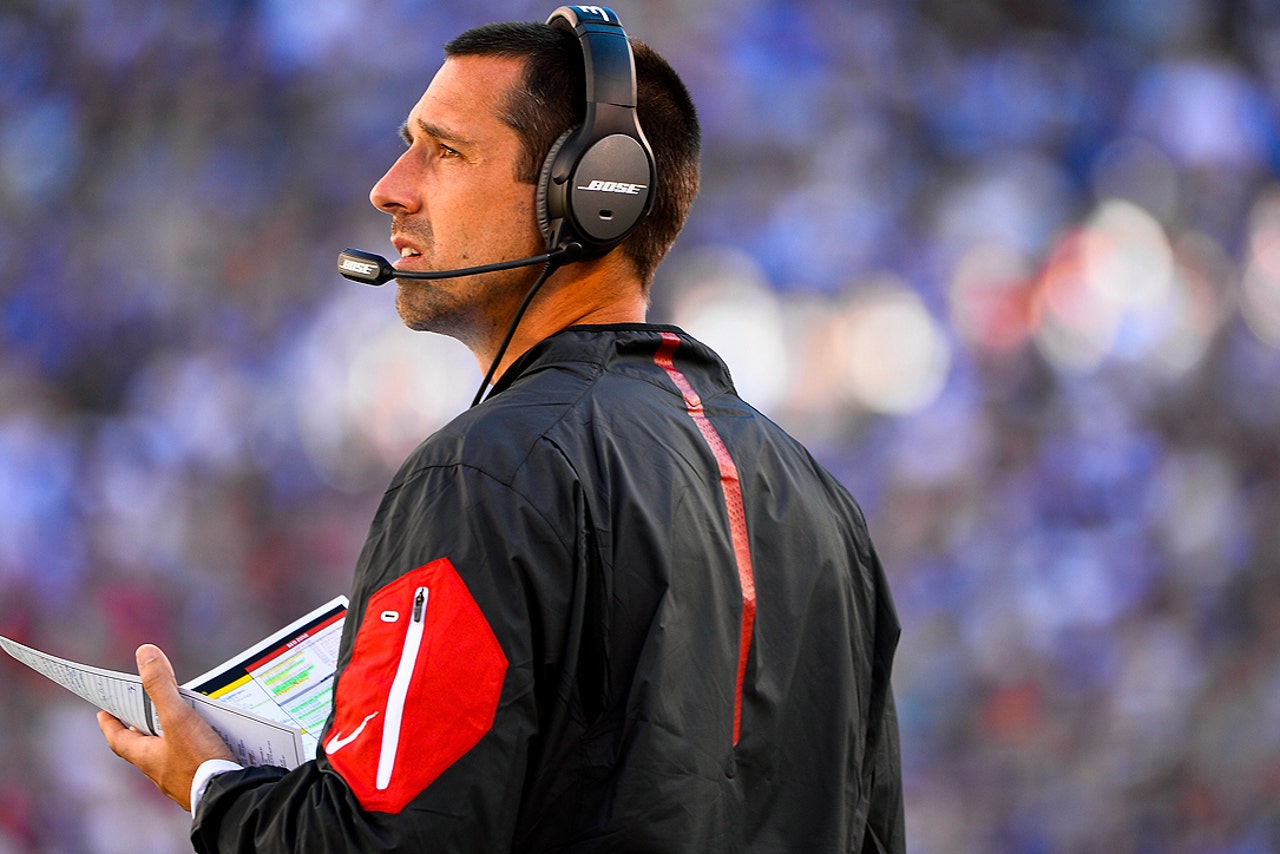 Coaching is fun again for Kyle Shanahan, although for a much different reason than it was almost a decade ago when he called his first NFL play.
"When I started in Houston, those first two years, it was so much fun," the Falcons offensive coordinator said, driving home Tuesday night. "We were third and fourth in the league those years—Matt Schaub was at the top of his game; we had Andre Johnson, Owen Daniels, Kevin Walter. We had a ton of success. It was all I knew. We threw it a ton.  And after coaching those guys, I thought I could do it with anyone.
"Then, I got to Washington. Different quarterbacks, different personnel, I had to do it different with Donovan (McNabb) and Rex (Grossman), and completely different with Robert (Griffin). And I learned you have to find different ways to succeed. In Cleveland, I had to adjust. In Atlanta, we're running different stuff. … I'm fortunate enough to have experienced hard times, and be forced to find different ways."
The NFL's at the quarter pole, and there's so much to get to in Week 4. We'll do that. We've got Tom Brady's revenge through an ex-teammate who not only knows him, but also has a good idea of what he's gone through over the past month. We've got Dez Bryant and Odell Beckham's troubles in focus. We've got the ratings decline and one way the NFL has reacted. We've got a Throwback to the Quarterback U days at the U.
But we'll start with job turnover, which is already in the news. LSU canned Les Miles 11 days ago and that—plus the presence of white-hot Houston coach Tom Herman—has led to word leaking that the Texas job might come open too. Meanwhile, at the pro level, the Jaguars went to London with Gus Bradley's job security being a major topic of conversation. They beat the Colts, which reopened that discussion on Chuck Pagano.
• TOM HERMAN'S SOCIAL NETWORK: Albert Breer on the University of Houston head coach's strategy for connecting with new generation of players
Every year, it happens earlier. Every year, it seems to be harder to find candidates.
So I give you Kyle Shanahan. The 36-year-old is now in his ninth season as an offensive coordinator. He's served in that role for four different teams. And not only is this Falcons group on pace to be the sixth of those nine units he's guided into the Top 10 in total offense, and fourth he's landed in the Top 5, it's so good that it may just erase the perception problem its architect has fought for years.
Matt Ryan, Julio Jones and Co. are averaging 478.8 yards per game, which is 83.0 yards better than anyone else. Ryan leads the NFL in yards, TDs, passer rating and completion percentage. Jones is leading the league in receiving yards, but the Faclons also have diversified, with five guys registering more than 10 catches. And Atlanta is sixth in rush offense, with Devonta Freeman averaging 5.9 yards per carry.
Those are the nuts and bolts. But now, all these years after first becoming a play-caller at the age of 28, an older Shanahan knows there's more to the step he may well take come winter than the fireworks we've seen from the Falcon offense.
• MATTY ICE IS ON FIRE: Andy Benoit on how unstoppable the Falcons have been, and why they might get even better
And that's why he was a little hesitant to even talk about himself the other night. But yes, he understands that he—like a lot of others who work in the family business and rise to prominence at a young age, in any line of work—hasn't always been perceived in the most positive light.
"Everyone has their own opinion," he said. "I don't think a lot of people know me. There are misconceptions. I know it's not all great. But I can't control it. I've gotten better, trying not to worry about it as much. I know I'm a good person. I know I'm honest with people. As a coordinator, things don't always go as well with every single play. I don't hide things."
So there were the highly publicized issues with McNabb and Griffin in D.C. There were the comments from Roddy White in March. And usually, the buzzword—nepotism—attached to them.
Then there's the other side of it. How Alex Mack followed him to Atlanta. How Grossman trailed him from Houston to Washington. How Kirk Cousins felt about him. How Ryan and Jones have thrived, the same way Schaub and Johnson once did.
"He's extremely smart and extremely competitive," said one high-ranking official from a rival team who knows him well. "He learned a lot from the Washington and Cleveland experiences. He's got a good mind for putting players in positions to succeed and using them to their strengths." One of his former quarterbacks echoed the sentiment, calling Shanahan a "very smart guy. Always has his mind on football."
As such, Shanahan's system has evolved—and to the idea of nepotism, it never really was a mirror image of his dad's system. He took most of a complex passing game, at least early on, from his time with Jon Gruden in Tampa, which he then melded with famed line coach Alex Gibbs' run game in Houston.
It's grown since, as Shanahan adjusted it for different personnel.
In Atlanta, it's meant an early focus on the short, precision game that Ryan excels with, and growing options around Jones, which helped set the stage for the sixth-year star's intergalactic day against Carolina on Sunday.
• JULIO JONES AND THE 300 GAME: Peter King on the Falcons receiver's amazing game and much more from an action-packed Week 4
"People talk about players fitting a system, that's overrated," Shanahan said. "Good players fit everyone's system, a good player will fit your system. Julio fits any system. Our tight ends, Mohamed Sanu, Matt Ryan, they should fit your system. So what is our system? Yeah, we have outside zone, and play-action and keepers off it.
"But coaches need to adjust their system. It changes game-to-game, year-to-year. You see New England, if it's (Tom) Brady, they're not running keeper, but you have the other two running bootlegs. You have to match what your guys do, and make it work for them. That's how you give everyone the best chance."
That is the result of experience Shanahan couldn't have had back in Houston, and it should make him a hot commodity in a few months, so long as the Falcons can keep it going.
With Shanahan on the top tier, and here are a few other names to keep an eye on:
* * *
READY FOR THEIR SHOT
Bengals defensive coordinator Paul Guenther: He was once a college head coach, and served as Mike Zimmer's right hand man, which certainly won't hurt.
Panthers defensive coordinator Sean McDermott: Was in the running for the Tampa and Cleveland jobs last year, and has harvested a ton of young talent in Charlotte.
Redskins offensive coordinator Sean McVay: The man many compare to Jon Gruden is just 30, and has moxie, intelligence and the development of Cousins on his résumé.
Patriots defensive coordinator Matt Patricia: At 42, he's led Bill Belichick's D for seven seasons, and is a cerebral type who could appeal to a team like Jacksonville.
• THE NFL'S BEST HEAD COACHING CANDIDATE IS 30: Andy Benoit profiles Washington offensive coordinator Sean McVay
SECOND TIME'S THE CHARM
Steelers offensive coordinator Todd Haley: As is the case with Shanahan, Haley's rep needed some repair, but it's impossible to argue with the results in Pittsburgh.
Jaguars offensive line coach Doug Marrone: Many I've spoken to are leery about Marrone, based on his Buffalo exit and his personality, but he'll likely get interviews.
Patriots offensive coordinator Josh McDaniels: Jimmy Garoppolo's development puts McDaniels over the top, and it's easy to see Tennessee and Detroit as matches.
Eagles defensive coordinator Jim Schwartz: The job he did in Buffalo in 2014 combined with the one he's doing in Philly make him an easy inclusion here.
COLLEGE COACHES WORTH A CALL
Jimbo Fisher, Florida State: He's developed three first-round quarterbacks, and tons of NFL talent, and is said to be open to a move. And his system is pro style.
Jim Harbaugh, Michigan: The answer may be no, but that won't stop the asking.
Tom Herman, Houston: Maybe the sport's hottest name, Herman was on two NFL teams' lists in 2015. He'll merit investigation, but is more likely for Texas or LSU.
* * *
FOUR DOWNS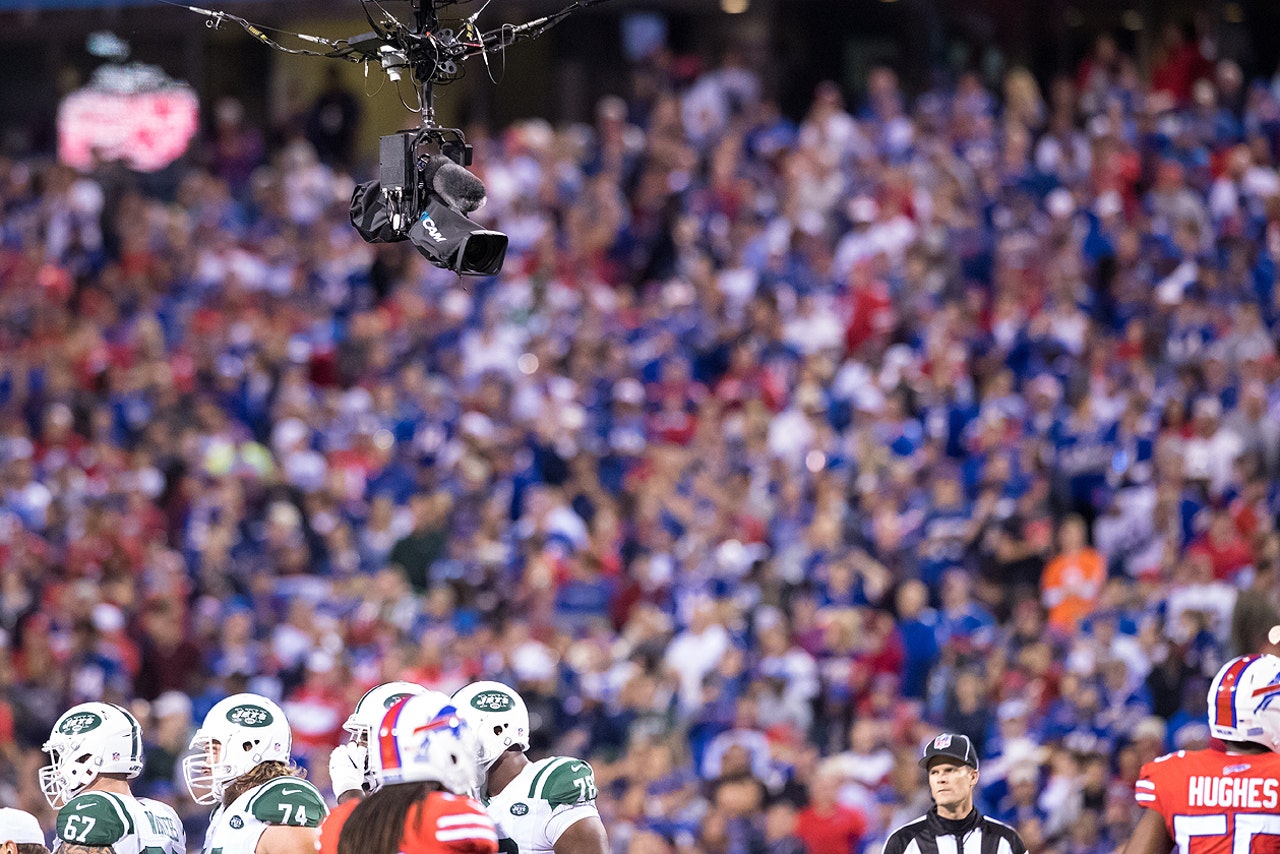 1. The NFL's ratings decline merits watching. It's hard to deny that the league has something to worry about with TV ratings declining significantly in all the primetime windows. To me, I think there are three factors at play, and none that involve the concussion issues or the anthem situation. First, for a number of reasons (massive job turnover in some franchises vs. very little in others), parity isn't what it once was. Four teams have made the playoffs for five straight seasons, and 10 have missed them five years running. Six have made it and 12 haven't the past three years in a row. The result: fewer compelling teams. Second, the scarcity issue that Mark Cuban referenced is real—the fact that there was less of the product has been a huge built-in advantage for the NFL forever. More might be less. Third, the younger generation just consumes content differently, and is less likely to sit on the couch for 12 hours to watch games, which the NFL is trying to get out in front of by working with entities like Twitter and Yahoo to stream games.
So how concerned is the NFL? Well, something interesting is happening. We've obtained a memo that went out to all 32 teams that reflected that, starting Oct. 12, clubs are subject to a new fine schedule for exceeding the limits on video and any moving content. Those are particularly strict during the 60 minutes leading up to games, and through games, with clubs largely limited to re-posting from the NFL's own accounts (with some allowance for approved content on Snapchat). The memo says that first time offenders will be fined up to $25,000, a second offense will warrant a fine of up to $50,000, and a third offense will merit a fine of up to $100,000 and loss of rights to post league controlled content. To put that in perspective, Broncos S Darian Stewart was fined $18,231 for his high hit on Cam Newton in the opener. Under this policy, if Denver had posted video of the hit, the team could incur a heavier penalty for a first-time offense. And it's also interesting that the memo went out last week, rather than during the offseason. The NFL, for their part, says the new enforcement measures are unrelated to the ratings issue, but it is—at least—a sign that the league is being increasingly careful with its most valuable content.
• THE MACK ATTACK IS BACK: Jenny Vrentas on the Raiders' impact player, plus a ranking of teams heading into Week 5
2. Dallas is at peace with Dez Bryant. There's a reason why the missed MRI/meeting and resulting fine of Dez Bryant was met with a collective shoulder shrug inside the Cowboys' building last week. As they've come to accept, it simply is part of the package with the star receiver. In some ways, Bryant has grown up. In others, he still struggles. When he was at Oklahoma State, the staff had people assigned to make sure Bryant would wake up on time, get to class on time, and meet all his commitments. Similarly, Bryant still has a support system around him to, as one club source puts it, "get him from Point A to Point B." Most of the problems aren't big ones—like making sure, if there's a 5-minute break in a meeting, he isn't strolling back in 9 minutes later. But there are times when he's hit with adversity and doesn't handle it well. And it's not little football adversities, so much as it is life adversities. Last year's locker-room blowup during a particularly rough stretch for the team was one such example. The situation with the MRI this year was another of Bryant struggling to face the reality of a tough situation. So why put up with all of it? The first answer is obvious; it's the one showing up on your TV screen on fall Sundays for the past six years. The second is at least logical; he's a well-intentioned person, if a little troubled. He is susceptible to going where the wind blows him. But his teammates generally like him, and he's built great relationships with fellow receivers Terrence Williams and Cole Beasley, loves quarterbacks Tony Romo and Dak Prescott, and has earned the respect of Jason Witten, the most respected player in the locker room. This definitely is not like the situation last year with Greg Hardy, where there was concern that the presence of one player would poison others. So, as they have for years, the Cowboys will keep doing their best to manage Dez.
3. Giants need to Odell Beckham to grow up. I don't get quite the same feeling about Odell Beckham that I do with Bryant. Yes, both are afforded far more rope than most because their talent dictates it. And no, neither has been afraid of making a high-profile scene in the past. But with Beckham, the behavior seems to be more of a choice he makes than a problem he can't fix. His flamboyant persona and loud-mouthed demeanor have made him a target from the start. That's a choice he makes, and it puts a target on his chest. His penchant for cheap shots is well-known, and not just in his matchups with Josh Norman. He set off Bills players when he threw punches at Stephon Gilmore last year and, as one Buffalo vet said, "generally acted like a b----." He also was fined earlier this year for blind-siding Saints safety Kenny Vaccaro. "He's super competitive and thrives off that stuff," one Vaccaro's teammates said of Beckahm. But he's not always like that. Last year, with the spotlight firmly set on him after the first Norman-related meltdown, he was on his best behavior Monday night in Miami. As the Dolphins coaches understood it, that was in part because he had a pre-existing respect level for Brent Grimes, who he was largely matched up against, and strong friendship with Miami star Jarvis Landry, his old running mate from LSU. And in college, Beckham didn't have a rep for being this hot-headed, according to a couple area scouts I've talked to. So if you put all that together, it seems Beckham does have an ability to control himself. In one way, that's encouraging because it means he's capable of growing past it. In another, it's not, since it would indicate he hasn't chosen to yet.
Like us on Facebook for extras you won't see on the site.
4. Jets at a crossroads. After a month, it's pretty apparent why some in the Jets' organization had reservations about going to the one-year, $12 million level that would assure getting Ryan Fitzpatrick back for 2016, beyond just the fact that he didn't have much leverage. And yes, the Jets could probably get to 1-3 with Geno Smith at the controls. So what does it mean now? Well, the payroll may be structured a lot differently in 2017. This year, the team has about $24 million on the cap tied up in Fitzpatrick and Darrelle Revis. If Fitzpatrick isn't back next year, they'll carry $5 million in dead money. Revis' situation is trickier. It'd cost the team $16 million in cash to keep him under his current contract. Barring a midseason plunge into the fountain of youth, he's not seeing all that money. The more likely scenario is the Jets ask him to take a massive paycut. But if that can't be agreed to, then the team is protected. There are offsets attached to the $6 million guaranteed, meaning that if Revis were cut, the Jets would only be responsible for what he didn't make in a deal with another team. So the team's brass could have more money to play with going into next year, and a focus on fortifying a foundation that could last. Those inside the organization have referred to what they're trying to pull off as a "competitive rebuild." After what happened with John Idzik, everyone was aware that bottoming out—like, say, Jacksonville or Oakland did a few years ago—to flip a decaying roster wasn't an option. They've done their best to serve both masters, so to speak. One is demanding a decent team and another is begging for more youth and depth. Pulling that off was always going to take time, which is why bringing back Fitzpatrick somewhere north of $16 million wasn't an option, and even going from $8 million to $12 million was painful.
* * *
THREE CHECKDOWNS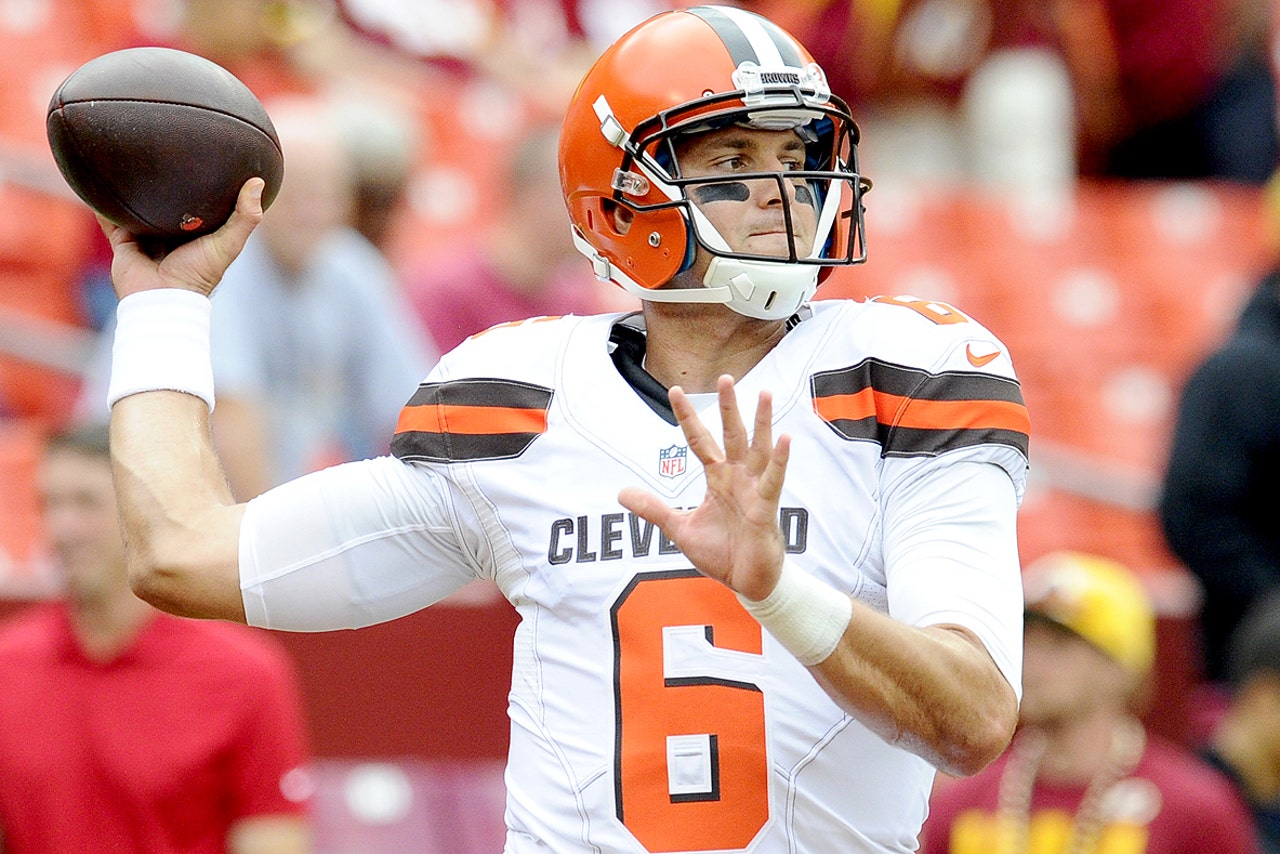 • It seemed random when the Browns plucked Cody Kessler in the third round of April's draft, but believe it when I tell you it was no less accidental than their decision to pass on Carson Wentz. That's what Hue Jackson meant when he said, "trust me," after pulling the trigger on the USC quarterback. Kessler was the guy the staff had targeted from the jump, after the Rams leapfrogged them and dashed the thought Cleveland would land Jared Goff. And thus far, it's easy to see why. Kessler has completed 67.1 percent of his throws for 467 yards in his two starts, and validated what the Browns saw pre-draft in the kid's poise, accuracy and work ethic.
• In March, when it looked like Denver was hosed at quarterback, an exec who's a pretty sharp evaluator texted me and advised that I trust John Elway's decisions at the position he played. I should've listened. Elway stuck with Trevor Siemian and positioned himself to get Paxton Lynch and both have chipped into the Broncos' 4-0 start. The cap cost of those two, plus third-stringer Austin Davis? $3.551 million. And that's allowed Denver to take care of the top of the roster—among the 13 highest paid Broncos, there's only one player (DeMarcus Ware) currently in a contract year. There's a reason why Denver is an NFL-best 54-14 since 2012, and it's not because Elway is making bad decisions, much less at the most important position.
• When Pete Carroll says this, it's worth paying attention: "The roster that we've talked about to you guys and told you about competitively we think it is going to show up." Seattle has had a better combination of front-line talent and back-end depth than anyone in football over the past four years. And Carroll's point was that the group in New York looked like it was coming together as he expected. So after the Seahawks' bye, look out.
• THURSDAY NIGHT TWITTER CHAT: The MMQB's Emily Kaplan will be interacting with readers during halftime of the Dolphins-Bengals game. Use #AskMMQB to submit a question
* * *
TWO COLLEGE PLAYERS TO WATCH ON SATURDAY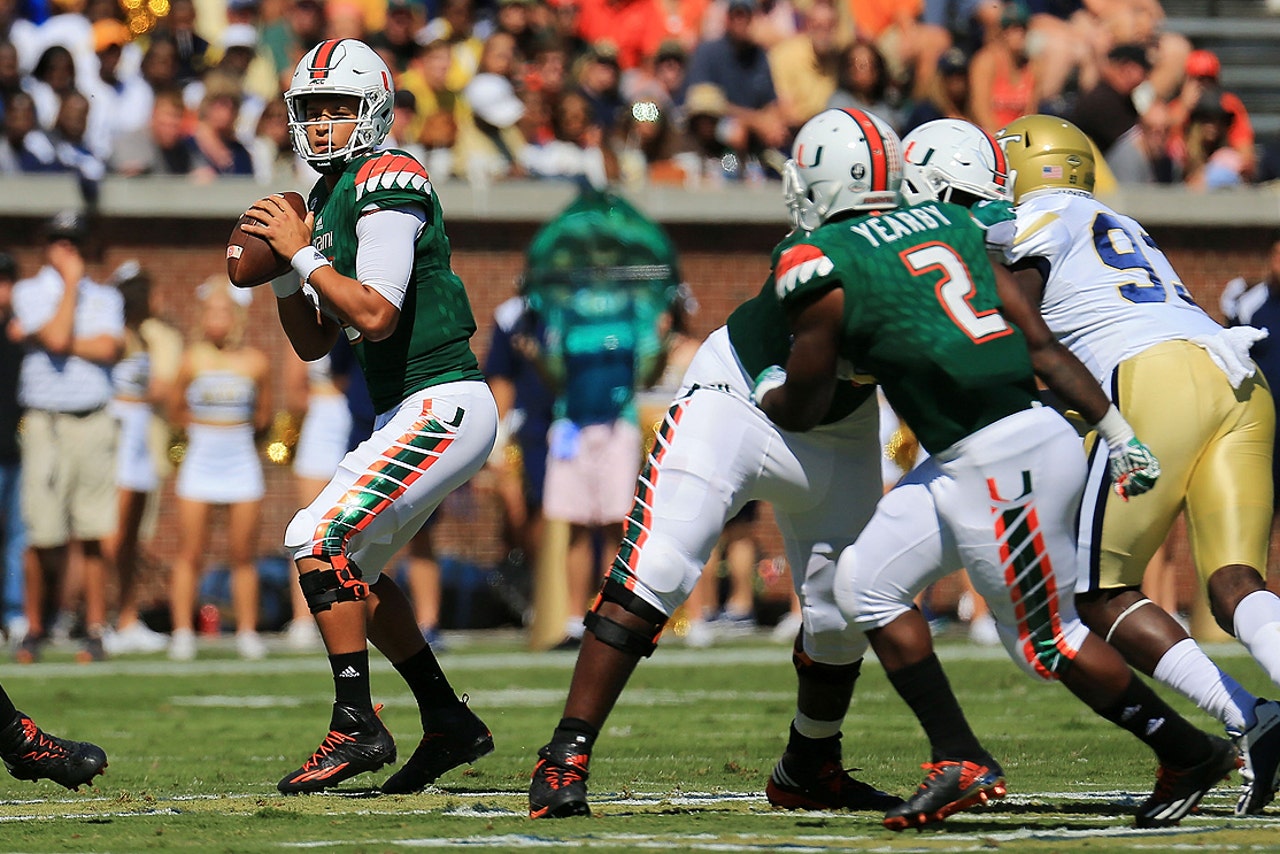 1. Miami QB Brad Kaaya (vs. Florida State, ABC, 8 p.m. ET): The Hurricanes are undefeated, and Kaaya looks right at home in Mark Richt's pro-style attack. He's completed 66.3 percent of his throws for 935 yards, 8 TDs and 3 interceptions in Miami's four games. "He's been really good," said one NFC personnel exec. "He's got a strong arm, good size, and he's accurate. He's a big reason why they're 4-0." At 6-foot-4 and 215 pounds, and room to put more weight on his frame, the Los Angeles native entered the season with every chance to ascend under Richt, himself a former Hurricane quarterback. But opinion on him remains split. "I just see him as an athletic game manager," said a personnel director from another NFC team. "Coming into this year, a third-round type of guy. I don't see the first-round pick people are talking about." So here's the deal: Kaaya wasn't going to change minds against Florida A&M, Florida Atlantic, Appalachian State or even Georgia Tech, all due respect. Even coming in with two losses, the Seminoles bring a different type of athlete and a recent dominance in the series, all of which provides a nice proving ground for the Miami junior.
• COLLEGE COLUMN: The Unexpected NFL Pipeline From Eastern Illinois
2. Washington WR John Ross (at Oregon, FOX, 7:30 p.m. ET): Quiet his first two years, Ross actually started stealing scouts' attention during fall camp in August, mainly because he can really run. "The little wideout can fly," said one AFC college scouting director. "He's extremely twitchy, quick, explosive, great long speed. He's capable of hitting you for the big play, but he can also beat you in the quick game. He just has explosive traits. He's undersized—not a big frame, more of a T.Y. (Hilton) or a John Brown. So he's a smaller guy, but a game breaker." And finally, in 2016, the (listed) 5-foot-11, 190-pounder's production is starting to match his potential. Ross has 21 catches for 277 yards and six touchdowns, scored another touchdown on a 32-yard run against Arizona, and has a 92-yard kickoff return touchdown (the fourth kickoff return touchdown of his career). Last week, as Washington stunned Stanford 44-6, Ross went for 82 yards and a touchdown on four catches. This week, the reborn Huskies try to end a 13-game losing streak to Oregon. Ross should be front and center again.
* * *
EXTRA POINT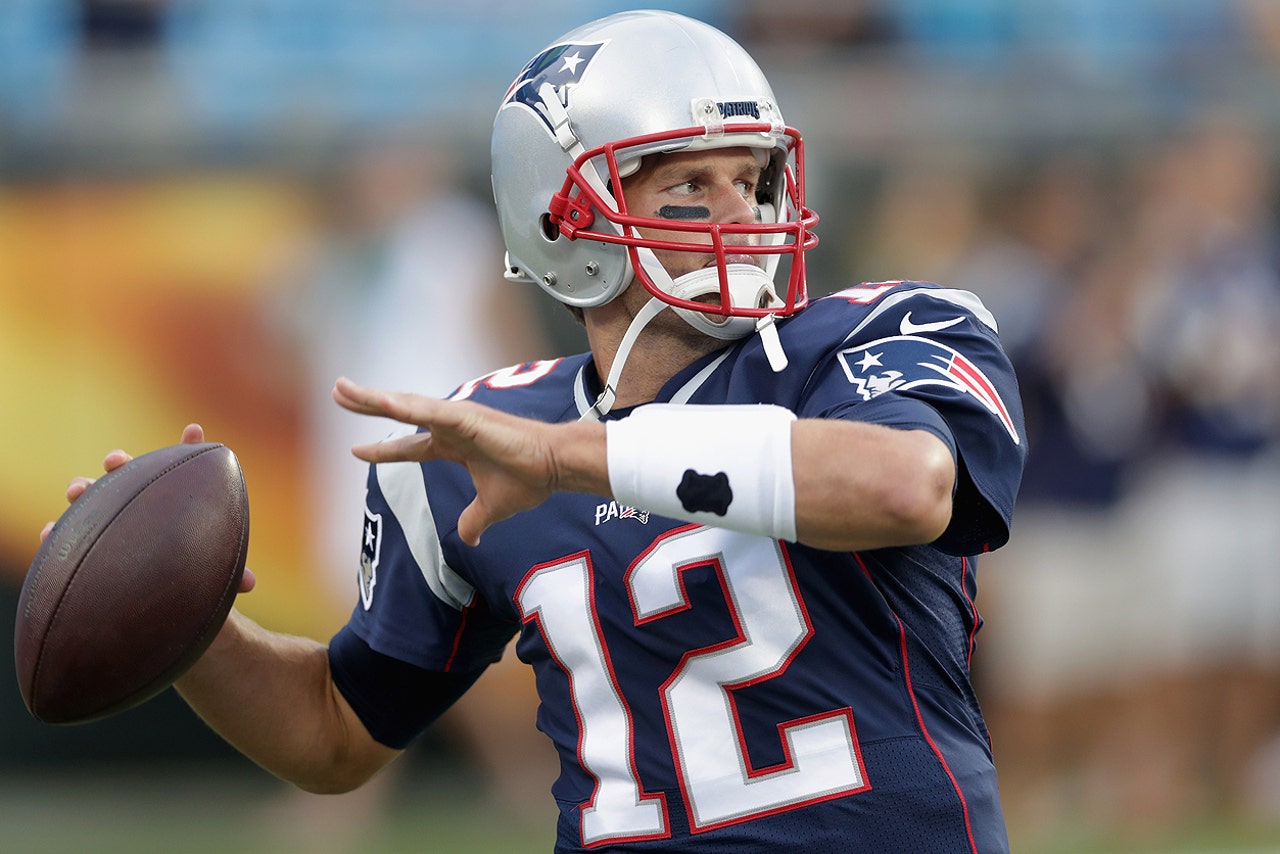 So this week, one of the greatest quarterbacks of all-time returns from a four-game suspension, and most of New England has spent the past month forecasting Tom Brady to come back and use the Browns as a sacrificial lamb in his very own metaphoric middle-finger raising to the powers-that-be at 345 Park Ave.
There's a reason for that expectation, too. Brady's done it before.
In the Patriots' first post-Spygate game, Brady went 25-of-31 for 279 yards and three TDs (123.0 rating) in a 38-14 win over San Diego. In the first post-Deflategate game, he put together the best quarterbacked fourth quarter in Super Bowl history in vanquishing a historic Seattle defense. In the first game after he was sanctioned for Deflategate, he threw for four scores and a 143.8 rating in beating Pittsburgh.
This, though, is a little different. He's had to wait, away from his team, for retribution. And so I figured the right person to go to on that would be someone who: A) knows Brady well, and B) understands his circumstance.
• SUBSCRIBE TO THE PETER KING PODCAST: Download current and past episodes and subscribe on iTunes
That person is Rodney Harrison, a teammate of Brady's for six years who, in his second-to-last season, at age 34, had to serve a four-game suspension after being busted having human growth hormone shipped to his house. Obviously, the two situations were different, but the result was much the same—plenty of time on the hands of a guy not used to having that in September.
"It's a humbling process," Harrison said. "Especially in the latter stages of your career, you realize that there's a timeframe on everything. He's 39 years old. I was 34. And I'm feeling in my mind, maybe I'll play three more years, but you never know. And that'll motivate him. Maybe your time is winding down. You're suspended. It makes you reflect on your career.
"How do I want to be remembered?"
When Harrison returned, the Patriots were 4-0. They wouldn't lose again until the Super Bowl. And because of what he'd been through, Harrison cherished all of it.
"When you're suspended, it gives you perspective," he continued. "OK, now, every pass, every down you play matters more. You'll see that energy from him. If he throws for a touchdown, he'll run 40 yards, grab the receiver and head butt the guy. The fans there, he'll yell back at them. He's gonna be jacked. You watch, he'll have a Super Bowl mentality."
• GOOD MORNING, COACH WARNER: Robert Klemko goes back to school with the Hall of Fame QB who now is a coach for his son's high school team
Both Harrison and Brady also were picked way down the draft board, which explains why Harrison used to be greeted at the Patriots weight room at 5:30 a.m. by the quarterback with a "good afternoon."
"It's the sixth-round mentality," Harrison said. "I had that same thing. I can relate to Tom, his competitive nature. I've had those conversations with him. You ask him why he works so hard. I'm a sixth-round pick. And last year won't matter to him. So many guys do it, get paid, then shut it down. The more success he has, the harder he works. He knows it's not hard to get there, as it is to stay there."
This next chapter of Brady's career should be pretty interesting to watch. By all accounts, he spent a good portion of the past month getting in his work, with body coach Alex Guerrero and his California-based mechanics coaches, and getting his mind right. He's healthier now than he usually would be at this time of year. And he's got plenty of motivation to set the league ablaze.
If Harrison is right, and you can just pile it on top of his history in those "revenge" spots, it should be something to see.
• Question or comment? Email us at talkback@themmqb.com.  
This article originally appeared on
---
---