National Football League
National Football League
Koonce's own struggles fuel study of ex-players
Published
Jun. 5, 2012 8:18 a.m. ET

George Koonce holds several years' worth of work in his hands, his voice booming as he reads from one of its 200-plus pages.
First comes an acknowledgment that it's difficult for regular people to have sympathy for wealthy former NFL players who have a hard time handling the end of their careers. Next comes a plea to coaches and administrators.
''The message being sent to players at an early age, in middle school, high school, and on the professional level, needs to include information on the afterlife,'' Koonce reads.
In this case, the former NFL player isn't using the term ''afterlife'' with a religious connotation. He's talking about life after football.
''The pursuit of a quality education, and diversification of interests, needs to be top priority for these young men,'' he continues. ''Football must be secondary. From the perspective of great teachers and philosophers, it is demeaning and foolish to reduce people to just their athletic prowess.''
Having found out firsthand that a member of a Super Bowl-winning team isn't necessarily wired for instant success off the field, Koonce used his own struggles - which included depression and even a suicide attempt - to fuel a dissertation on the issues former players face in retirement, one of the final steps toward earning his doctorate in philosophy at Marquette University. Koonce knew he wasn't alone, a point that was driven home in innumerable conversations with fellow former NFL players during his research.
Then again, tragically, on May 2.
That was the day Koonce turned in his dissertation. Then he returned to his office.
''That's when I saw the news flash about Junior Seau,'' Koonce said.
Koonce calls the former star linebacker's suicide heartbreaking - but perhaps not shocking, given that Koonce nearly met the same fate.
After eight seasons with the Green Bay Packers - playing a critical role in the team's run to the Super Bowl after the 1996 season - and one with the Seattle Seahawks, Koonce found himself out of football after the 2000 season. At first, he just kept working out and waiting for the phone to ring. Surely, another team needing a linebacker would be calling.
Koonce said it took about two years to realize that call wasn't coming.
''I wasn't used to that,'' Koonce said. ''Because I was the best at everything I did. Now, I've been, the academic term, `deselected.' Cut.''
Koonce's voice grows louder and more deliberate as he talks about the sense of rejection he felt.
''Waived,'' he said. ''Told, `We don't need you anymore.' That was tough for me to live through that. The first time I've ever really been rejected.''
Koonce said that led him to excessive drinking, inactivity and eventually an attempt on his own life.
''I think a lot of guys feel like, `That was my purpose, to run around and tackle people,''' Koonce said. ''It was tough. It was a culmination of drinking, and I was in a very dark place.''
Koonce tried to kill himself by driving his car off the road in 2003.
''And that's when things turned around,'' Koonce said.
With the support of his wife, Tunisia, Koonce got counseling, became more involved in his church and got serious about moving on to the next chapter of his life. She asked what he wanted to be; a college athletic director, he answered.
How was he going to get there? He had no idea.
''And I thought I had prepared,'' Koonce said. ''But I didn't really have a plan.''
He enrolled in a sports management program at East Carolina, graduated, and eventually became the athletic director at the University of Wisconsin-Milwaukee in 2009. But Tunisia died from breast cancer later that year, and Koonce resigned in 2010.
Today, Koonce works in fundraising at Marquette. Earning his doctorate is a tribute to his late wife.
''I was very fortunate to have a wife like Tunisia who got me involved in church, got me involved in school,'' Koonce said. ''And I'm very thankful for everything she did for me and for my family. She literally pulled me out of the ditch.''
Through his research, Koonce hopes to help the next generation of players avoid that ditch entirely by better preparing for the transition away from football.
Koonce says he began his research by talking to current and former players informally to identify adjustment issues. He narrowed it down to formal interviews with 21 players, some of whom requested anonymity.
''The game is gone - and, in a lot of ways, you're gone,'' Koonce said. ''A lot of guys that I talked to said that when they left the game, it felt like they were going through a divorce. It felt like a piece of them died.''
Koonce found that emotional issues are common. Seeking support is not.
''Now you're lost,'' Koonce said. ''Now you're depressed. Now you start self-medicating. You're drinking. Doing cocaine. Taking pain pills. Trying to do some things to try to numb what you're going through. Because you can't talk to anyone. Because your whole life, you were taught that, `George, your ankle, we're going to tape it up.'''
Koonce certainly came across post-football success stories in his research; former Packers defensive end Willie Davis earned his MBA at the University of Chicago after his playing days were over, then took over a struggling beer distributorship and turned it into a successful business.
But the majority of players Koonce talked to admitted having trouble in transition.
Perhaps the most extreme example Koonce cited in his work was an unidentified former player who dressed in a suit and left the house holding a briefcase every morning, then came home every night, making it seem to his family like everything was OK. As it turned out, he spent those days sitting in a parked car. The player eventually killed himself and his wife, Koonce said.
''From a very early age, you have this idea of being a tough-man mentality,'' Koonce said. ''And when you are vulnerable, like so many of us are when we leave the game, that's when you go into isolation. That's when you want to go off by yourself and try to figure things out. But it's tough when you're not talking to someone.''
To help players avoid such issues in retirement, Koonce says coaches and administrators must do a better job of emphasizing education. Koonce acknowledges this is easier said than done, given that coaches are paid mostly to win games.
Koonce also calls on the NFL Players Association to become a ''big brother'' to players, taking a more active role in helping players prepare for life after football.
''I'm not trying to put blame on the NFL Players Association or the NCAA or the NFL as a whole,'' Koonce said. ''But there are some things that need to be done that I think can be implemented to help those once-heroes in transition.''
Two former players in charge of post-career programs, NFL Vice President of Player Engagement Troy Vincent and NFL Players Association Senior Director of Former Player Services Nolan Harrison, say progress is being made in helping former players adjust to life after football but acknowledge there is room for improvement.
Koonce says that the responsibility ultimately falls on players themselves, who must do a better job of recognizing and taking advantage of potential business connections that could help them down the road.
''You have a chance to interface with some of the top, most influential people in that state, in that community,'' Koonce said. ''But if you're so engulfed in playing the sport that you're playing, it really doesn't make any different. There are opportunities that are going to pass you by that you really didn't embrace when you were on that campus or when you were in the NFL. You're so engulfed in the next play, the next quarter, the next half, the next game, the next season.''
---
---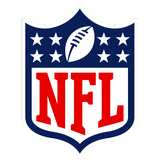 Get more from National Football League
Follow your favorites to get information about games, news and more
---