National Football League
National Football League
Kathryn Smith easing into her role as Bills assistant coach
Updated
Mar. 4, 2020 10:59 p.m. ET

ORCHARD PARK, N.Y. (AP) With Buffalo Bills special teams coordinator Danny Crossman barking orders at the kickoff return players at one end of the practice field, Kathryn Smith stands at midfield overseeing the coverage unit.
Once the players are lined up in their proper positions on each side of her, Smith simulates the ball being kicked off by raising her right arm and yelling, ''Go!''
It's a common sight that takes place countless times on NFL practice fields throughout the year, with one key exception: Smith.
She is the Bills special teams quality control coach, who five months ago broke the gender barrier by becoming the league's first full-time female assistant.
''It has started to sink in a bit,'' Smith said after practice Wednesday in her first session with reporters since being promoted to coach Rex Ryan's staff on Jan. 20. ''I recognize the honor in it. But I'm just trying to help the team and be the best coach I can be. So that's really what I'm focused on.''
Smith is, perhaps, the NFL's most recognized quality control assistant, which was further evidenced Wednesday when she spoke in front of a bank of about 10 TV cameras - a media gathering traditionally reserved for when a head coach speaks.
The initial wave of international attention that immediately followed her promotion became, as the soft-spoken and reserved Smith acknowledged, ''a bit overwhelming.''
The job, however, is not overwhelming for the 31-year-old entering her 14th NFL season.
It's a career that began while Smith was a sports management major at St. John's University. In that time, the Syracuse-area native has climbed the ranks from being a New York Jets game-day/special events intern to Jets player personnel assistant to her current role in which Smith helps pore over practice film, scout opponents and, of course, provides players coaching advice.
It's not much different from the job Smith had last season, when she followed Ryan to Buffalo. Ryan hired Smith to serve as the Bills' administrative assistant with a particular emphasis on special teams.
What's changed is that Smith now has an actual say and formal title in what amounts to an entry-level position.
Smith acknowledged the experience last year helped ease the transition because it familiarized her to both the job and the players.
Veteran fullback Jerome Felton agreed.
''I know she's smart,'' Felton said. ''She's been in the program a long time, so it's not like she just showed up on the scene.''
Long snapper Garrison Sanborn said too much was made over how players might react to a female coach.
''We want qualified people to help us win. And she fits the mold for that,'' Sanborn said. ''You don't look at it as male versus female. You look at it as a name versus a name. And we already knew the name, and know what she's capable of. So we're happy to have her on board.''
Safety Colt Anderson didn't blink when he first encountered Smith after signing with the Bills in free agency this offseason.
''It's the first female coach I've ever had, but she's been great from Day 1,'' Anderson said. ''She knows what she's talking about. You ask her questions and she's on top of her game. You've got to respect that.''
Ryan, who began mentoring Smith when both were with the Jets, knows firsthand the job she can do. In January, Ryan recalled how apt she was in digging through stacks of game film to find a play and have it drawn up for him to review.
''You've got to be prepared, and you've got to be right. And that's what she is,'' Ryan said. ''And the players know it. So that's what I think is kind of a cool thing. It's not that she happens to be a female whatever. She's just a coach.''
Smith has difficulty finding perspective when some refer to her as a trailblazer or role model.
''It is a big deal, but I hope that what people see is that I've gotten this far by working hard,'' Smith said. ''And I'm going to continue to do that and focus on the job and the task at hand. Hopefully, that shines through.''
---
AP NFL website: www.pro32.ap.org and AP NFL Twitter feed: www.twitter.com/AP-NFL
---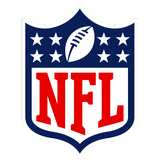 Get more from National Football League
Follow your favorites to get information about games, news and more
---