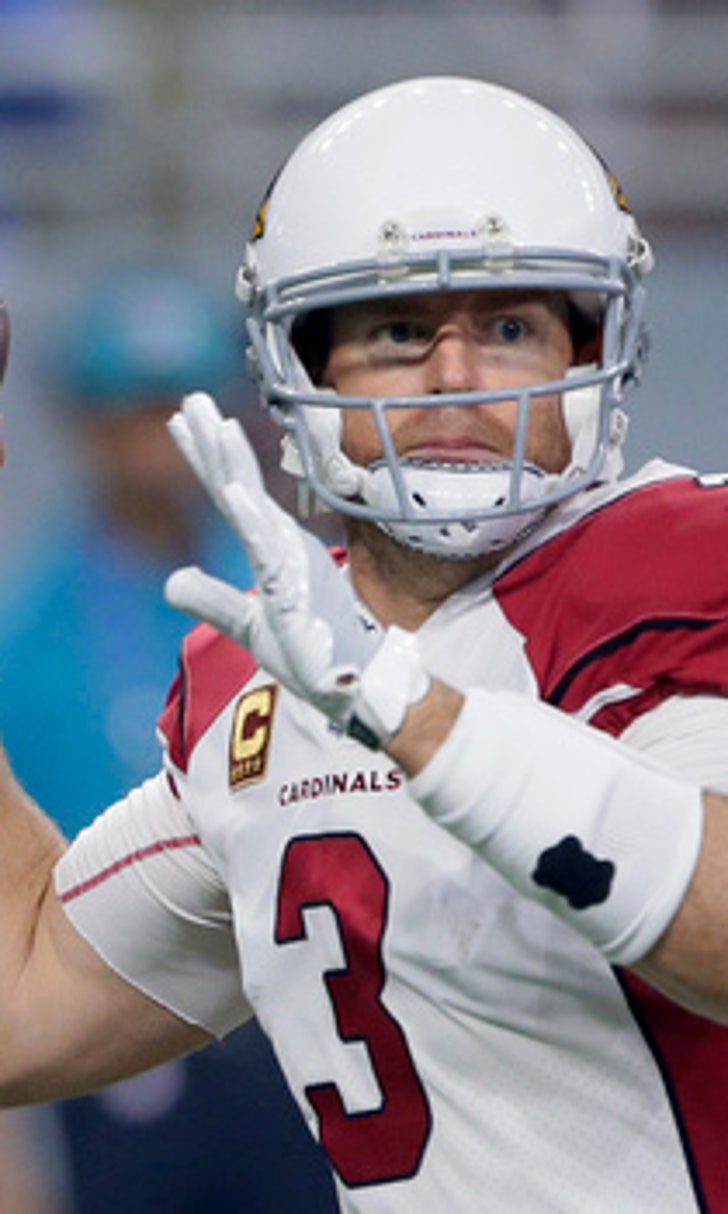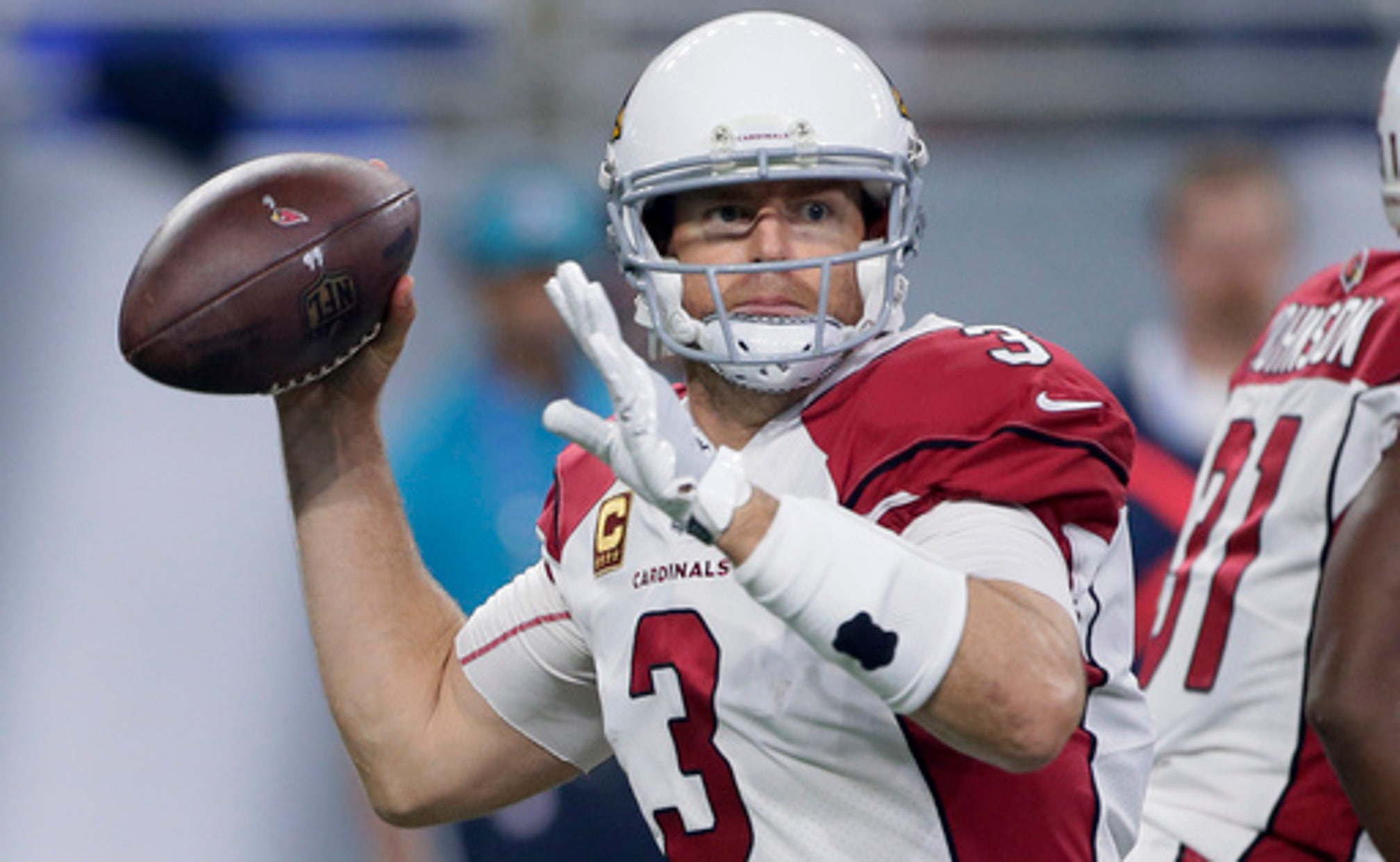 Johnson slowed and hurt, Palmer struggled in Cardinals' loss
BY AP • September 11, 2017
DETROIT (AP) David Johnson had a lot of eyes - and bodies - on him every time he touched the ball against the Detroit Lions.
Coming off a spectacular season, Arizona's star running back was stunted and knocked out of the game with a wrist injury in a 35-23 loss Sunday.
Johnson led the league with 2,118 yards from scrimmage and 20 touchdowns last year. In the season-opening game, he lost a fumble and was limited to 23 yards rushing on 11 carries, and had six receptions for 68 yards.
''We knew he was huge target for them, big part of the offense,'' Lions safety Glover Quin said. ''So, we just wanted to make sure we knew where he was at all times and make sure we put bodies on him.
''Hit him, hit him, hit him, continue to hit him and see if he can take it for four quarters. And, we were able to get him out of the game.''
Cardinals coach Bruce Arians didn't have an update on the condition of Johnson's wrist or D.J. Humphries' knee injury. Humphries, who moved from right to left tackle as part of a reshaped offensive line, was hurt early in the game, and that appeared to hinder the running and passing game.
The Cardinals needed to lean on Carson Palmer on a day they couldn't count on Johnson breaking free in the running game or making a lot of big plays as a receiver. They couldn't do that because their veteran quarterback struggled.
Palmer was 27 of 48 for 269 yards with three interceptions, one shy of his career high.
''He was hurrying in everything,'' Arians said. ''It was footwork, reading things too fast. Then, just accuracy killed him.''
The final time Palmer was picked off, Miles Killebrew returned it for a touchdown to put the Lions up 35-17 with 4:03 left in a game they trailed by eight late in the third quarter.
''Disappointed in myself,'' Palmer said. ''I just didn't do a good enough job. I put that solely on myself. I just felt like had I made handful of throws, we would have been in a different position.''
By the time Palmer finally threw a TD, it was too late to matter. He threw a 1-yard pass to J.J. Nelson with 1:33 remaining, a play that only made the final score slightly more respectable.
The Cardinals started the season convinced they can contend for a Super Bowl behind Johnson, 37-year-old Palmer and 34-year-old receiver Larry Fitzgerald after going 7-8-1 last season. Fitzgerald did his part, making six catches for 74 yards.
''I don't think we're going to lose any confidence,'' Palmer insisted. ''I don't think we're going to change what we do. It's Game 1 of a 16-game regular season.''
---
For more NFL coverage: http://www.pro32.ap.org and http://www.twitter.com/AP-NFL
---
---