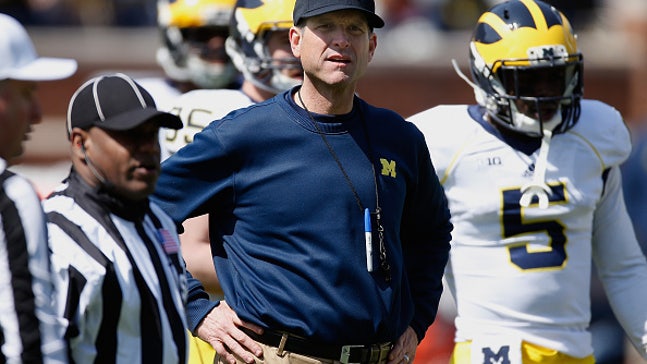 Jim Harbaugh: I'd love to see Judge Judy on Supreme Court
Published
May. 6, 2015 12:06 p.m. ET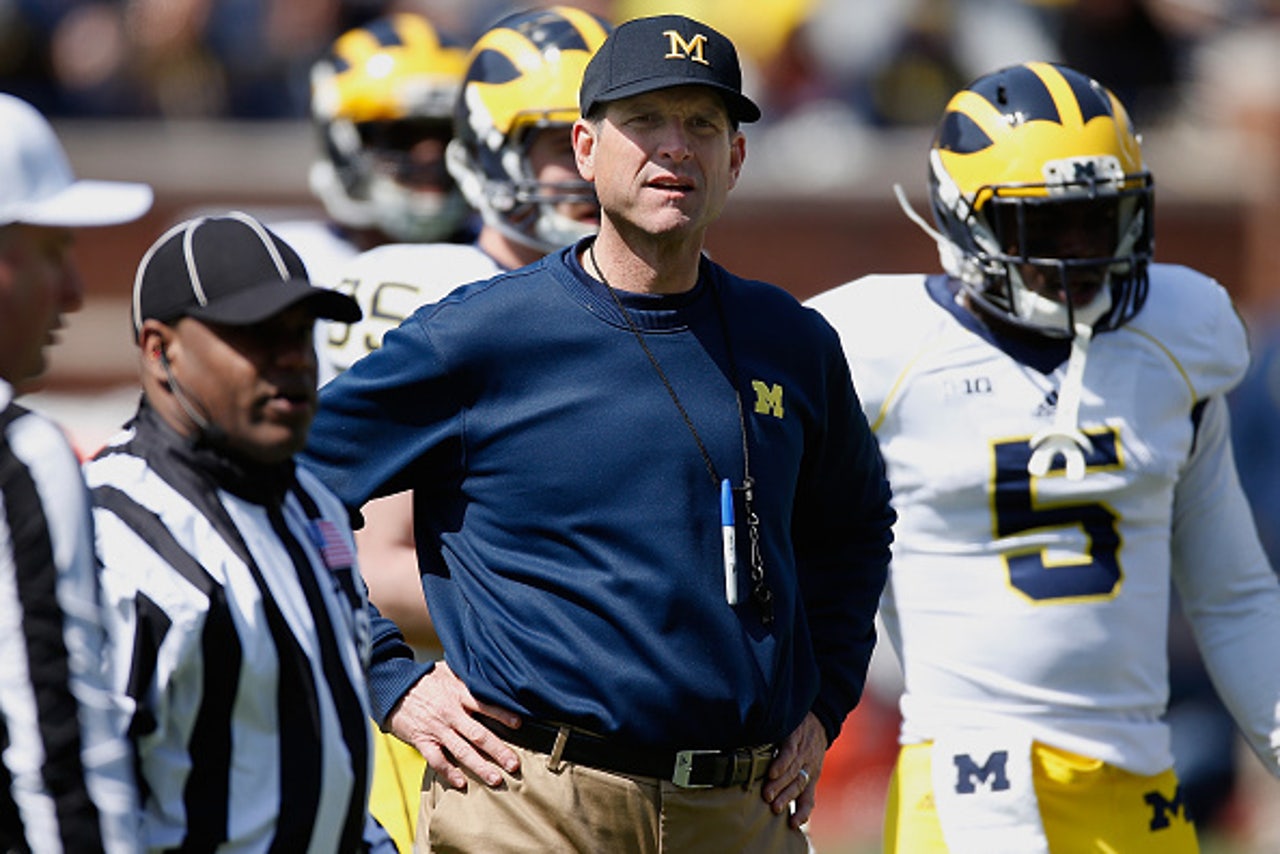 By Jason Rowan
Jim Harbaugh's admiration/borderline crush on TV personality Judge Judy has been well-documented. But who knew the Michigan Wolverines head football coach felt so strongly about her judicial skills and legal knowledge that he feels she merits consideration for a seat on the Supreme Court.
During an interview with Bruce Feldman of FOX Sports, Harbaugh professed his biased opinion that Judge Judy deserves a seat on the highest court in all the land.
"I love Judge Judy," he said. "We have some great Supreme Court members, tremendous Supreme Court currently that we have, but I'd love to see Judge Judy on the Supreme Court. I just love everything about her."
The feelings are at least in part mutual. Harbaugh adds that he once had the chance to play gin with the reality show judge, saying about the experience: "She's much smarter than me, let me tell you that. And she's a much better gin player. I'd hate to be compared to Judge Judy."
Most people likely would agree with that sentiment, albeit for possibly different reasons than Harbaugh's.
As noted above, Harbaugh's fanboy status when it comes to Judge Judy is longstanding and vocal. He tweeted a congratulatory message to her after she signed a contract extension earlier this year.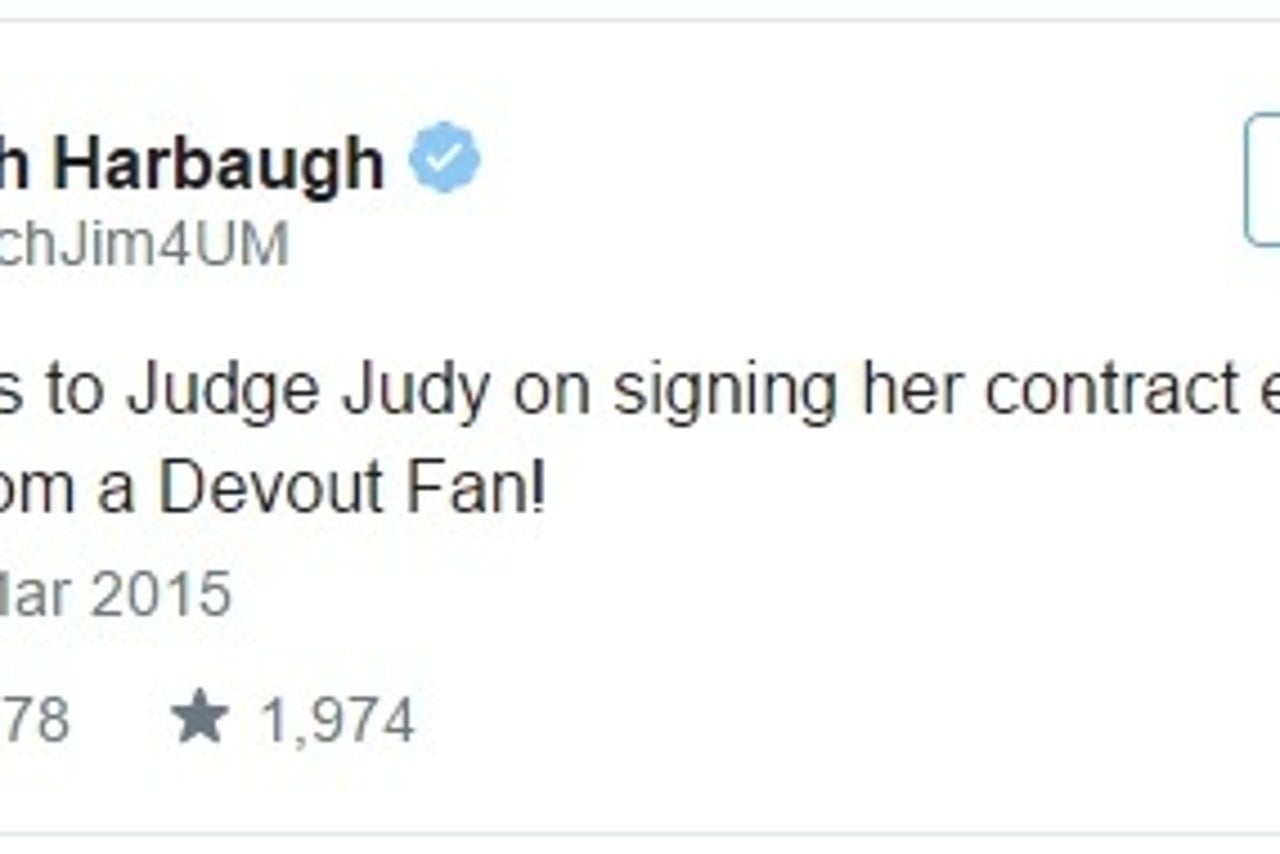 A devout fan, even.
In 2013 while still the head coach of the 49ers, Harbaugh attended a "Judge Judy" taping along with his father. He characterized the experience as follows:
"It's fun to watch somebody who does their job well. I could watch Judge Judy do cases all day," he said. "I could watch people play football who do their job really well. Uh, people that direct traffic. I get a real kick out of watching people who are good at directing traffic do it. Done it, for hours, watched it."
Harbaugh easily is one of the most compelling personalities in all of sport. Between his obsession with Dockers and the frenetic, whirling dervish way he goes about his life — not to mention his purported overwrought competitiveness to his oddball social media musings — the football coach is always good for some crazy story. And stating that Judge Judy should be on the Supreme Court? That certainly confirms that theory.
More from Sportress of Blogitude:
---
---