National Football League
National Football League
Jets' Mason story doesn't hold water
Published
Oct. 14, 2011 1:00 a.m. ET

If you could start your defense with one player in the NFL, who would it be? We give you our answer, plus wonder what is going on in Atlanta, New York and Miami in our weekly sizzle and fizzle.
SIZZLE
There are so many great storylines when you look at the 4-1 Niners. Last week, in our Tuesday Schein 9, we highlighted an efficient Alex Smith and the genius and great coaching of Jim Harbaugh.
Let me hit you over the head with this statement.
If I could start my defense with one player in the NFL, I'm taking San Fran linebacker Patrick Willis.
Factor in everything; play, leadership, position, age, salary. Over the years, I've raved about and truly respect Haloti Ngata, Darrelle Revis and Ndamukong Suh, to name a few. But give me Patrick Willis and his special skill set.
And this is not an overreaction to a few games in 2011. I've been singing this tune for quite some time now. With the Niners' excellent start, with Willis being named defensive player of the week for the first time in his career after 18 tackles last week as San Francisco embarrassed the Bucs, finally the player and team are starting to get some overdue publicity and true attention.
The Niners defense has not allowed a 100-yard rusher in 27 straight games. That's Patrick Willis in the middle. It's easy to cite stats. I can tell you about how the five-year pro registered well over 100 tackles in his first four years in the league (137, 109, 113, 101). I can tell you about his nose for the football, forcing nine fumbles in five years, or his four career interceptions.
Or I could just let Jim Harbaugh compare him to both Willie Mays and Ray Lewis, like he did this week.
Harbaugh called Willis a five-tool player, just like the legendary Mays. We know the tools in baseball, but these are the tools Harbaugh rattled off for his linebacker, according to Comcast SportsNet Bay Area.
1. Play downhill and attack the line of scrimmage
2. Drop into coverage and play pass defense
3. Make tackles in the open field
4. Blitz with strength, tempo and timing
5. Run sideline to sideline to make plays
Read these criteria over again. Who else in the NFL can do this and dominate on a consistent level? And that's what Willis has done for five years. He's just entering his prime. Willis is a model of great health and consistency and doesn't miss time on the field, either in practice or games. He's only getting recognized because the attention isn't on the overmatched, bombastic, "pants-on-the-ground" former head coach.
Harbaugh also added some interesting perspective when he said, "He's just like Willie Mays, and Willie Mays is the greatest of all-time." Start working on that bust in Canton. Patrick Willis is en route to carving out a Hall of Fame career.
Willis is a quiet leader. He doesn't dance like Ray Lewis does pregame. He doesn't have the national endorsements. But like Lewis, he sets the tone and tempo of every single practice, every single game, in every single huddle. Harbaugh told the media, "Patrick Willis has a chance to be one of the all-time great linebackers, if he's able to play at this elite level in all five facets over a long period of time."
And there's no reason to think he can't continue to be the single-best middle linebacker in the sport. There's no reason to think he can't continue to be the one player in the league on defense you'd take on your team.
The Lions and their fans
I couldn't be happier for the long-suffering Lions fans. After "rebuilding since 1957," the Lions are 5-0 this year and have won nine straight games in the regular season dating back to last season. The team is confident. The fans are giddy with excitement.
Nobody can appreciate this more than kicker Jason Hanson. He's been in Detroit for 20 years and seen it all. He played in his 300th career game on Monday night. Hanson called the atmosphere on Monday "the loudest I can ever remember" and added "it was so great that we could go out and back it up." Hanson was truly sentimental when he joined us Tuesday on the SiriusXM Blitz, really feeling great for the passionate and die-hard Lions fans.
Hanson doesn't think this is a fluke, citing the talent and character of the Lions. He mentioned the "vocal leadership" of Nate Burleson, and the "hard work and seriousness" of Lou Delmas and Kyle Vanden Bosch. Hanson cited the "presence, personality and play-and-prepare-to-win mentality" of Suh, Matthew Stafford's "confidence" and Calvin Johnson's "class and humble nature."
And he made sure to credit Jim Schwartz for keeping the team focused and changing the culture.
Or as Hanson put it, under Matt Millen, "There was no light at the end of the tunnel. It's now about winning and energy. 0-16 seems like a long time ago."
Amen to that.
Adrian Peterson
The Vikings running back was rightly named the offensive player of the week, becoming the fifth player since 1970 to rush for three touchdowns in the first quarter. He rightly earned the honor for his efforts against the Cardinals. On Sunday night, Peterson gets the spiraling Bears. In his career, Peterson has rushed for 784 yards, or 112 per game, and 11 touchdowns in seven games against Chicago. In talking to Vikings head coach Leslie Frazier on SiriusXM NFL Radio this week, he stressed how they want to get Peterson even more carries, and that the scores and flow of the game took him out of the offense a bit early in the season.
Look for a monster game from Adrian Peterson against the Bears.
FIZZLE
The Jets
How do you trade Derrick Mason for a bag of balls? I just don't understand it. While the team denied the report in Sunday's New York Daily News that Mason, Plaxico Burress and Santonio Holmes met with Rex Ryan to complain about offensive coordinator Brian Schottenheimer, it was pretty obvious that Mason was traded for his honest postgame rant after the Jets lost to the Ravens in Week 4. Mason barely saw the field in week 5 against the Patriots as a result.
The Jets tried to spin it that this move was only made because the Texans approached them about a deal. Come on. Mason opened his mouth, spoke the truth, and it rubbed the organization the wrong way. It's more than a tad ironic that the Jets jettison a player on a Rex Ryan-coached team for talking.
And while I am a true believer in rookie Jeremy Kerley, he has been a true participant on offense in just one game. Plus, Holmes and Burress have both been nicked this season. This doesn't help the 2011 Jets at all. Sure, I cannot deny that Mason was hardly dazzling on the field. But we are only through four games.
Good for Holmes, a Jets captain, for coming out on Thursday and questioning the deal. Holmes has also been pointing fingers. Better than some of the sound bites coming out of the Jets locker room after the loss to the Patriots. You would've thought they were satisfied by just hanging in and playing better than they did the week before in Baltimore.
Falcons defense
Oh to have been a fly on the wall on Sunday night in Thomas Dimitroff's office, watching the Packers erase a double-digit deficit. The Falcons defense was once again torched by Aaron Rodgers in Atlanta. And the offense, built to "out-Packer the Packers" when Dimitroff eschewed defensive help and traded his draft for Julio Jones, was stuck in the mud in the second half.
Frankly, the Falcons, a well-coached team I picked for the wild card, have not looked good all year. They are 2-3 and they had major issues in both wins against the Eagles and Seahawks.
The defense has been scored upon too frequently, making Tarvaris Jackson look like John Elway in the second half two weeks ago.
Cam Newton brings Steve Smith and the Panthers' air attack to the Georgia Dome this week. I am picking Atlanta, but I don't feel good about it. If Newton throws for 400 yards in a Carolina win, Dimitroff, Coach Mike Smith and company are going to have a lot of explaining to do.
Brandon Marshall
The knucklehead receiver told the Palm Beach Post that he could see himself getting thrown out on Monday night in the second quarter because he is going to be so amped up. Marshall could see himself getting into a fight with Antonio Cromartie or Bart Scott. It's the most clueless statement in the NFL this year. Yet, it is vintage Brandon Marshall. Yeah, that's exactly what the 0-4 Dolphins need. Good luck, Tony Sparano.
---
---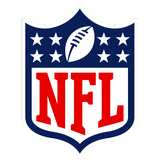 Get more from National Football League
Follow your favorites to get information about games, news and more
---