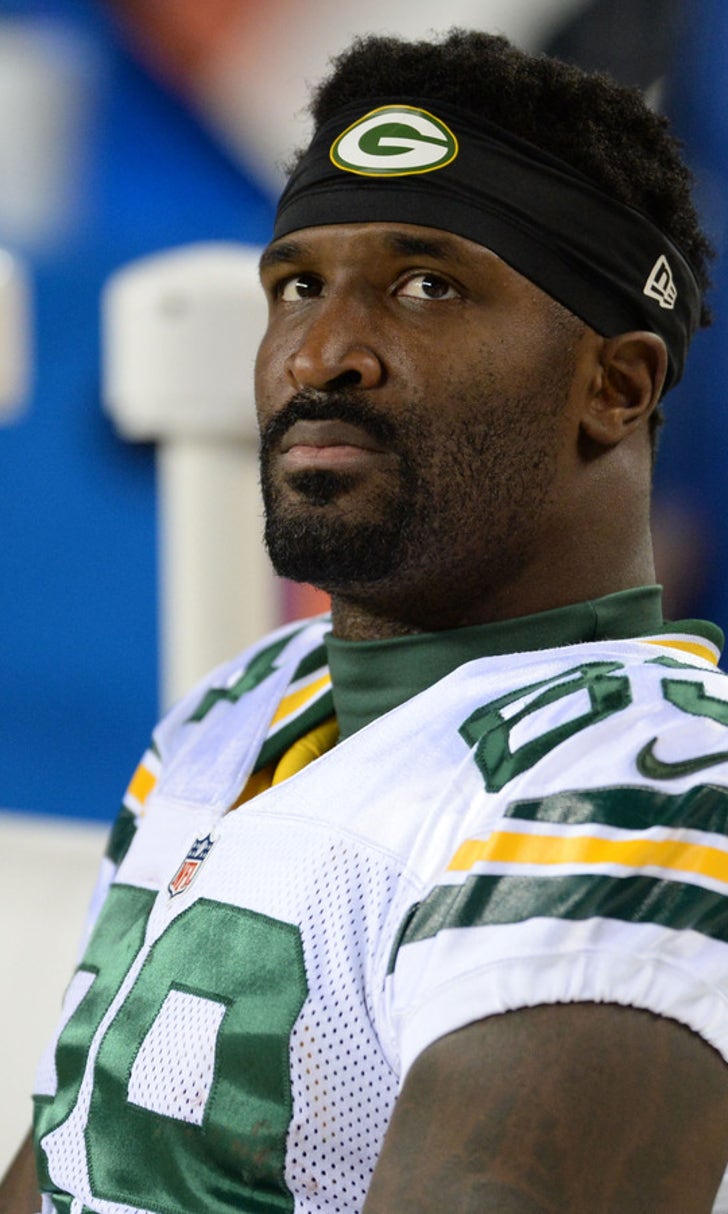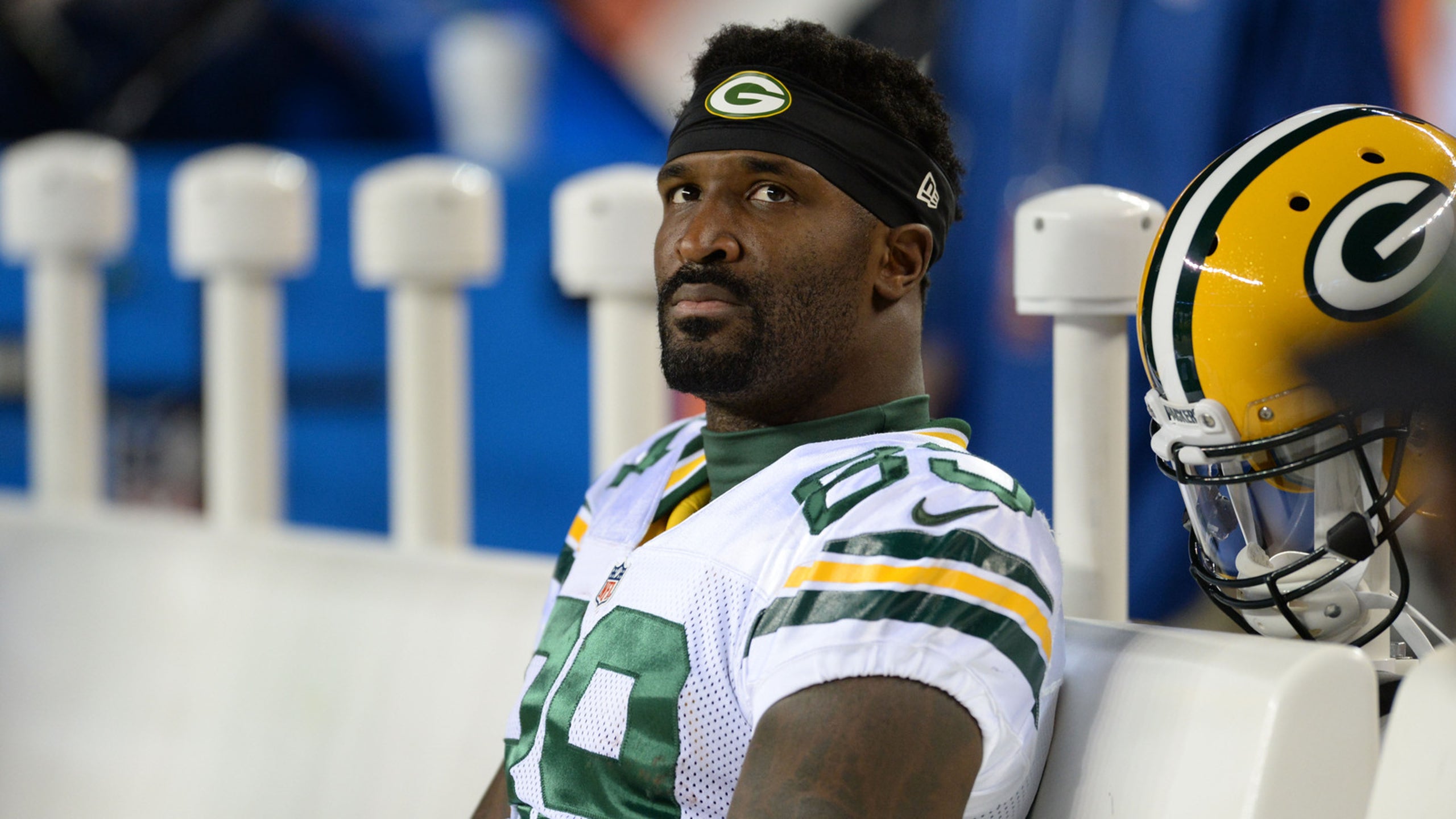 James Jones on struggling Packers: 'We're not making plays'
BY foxsports • November 16, 2015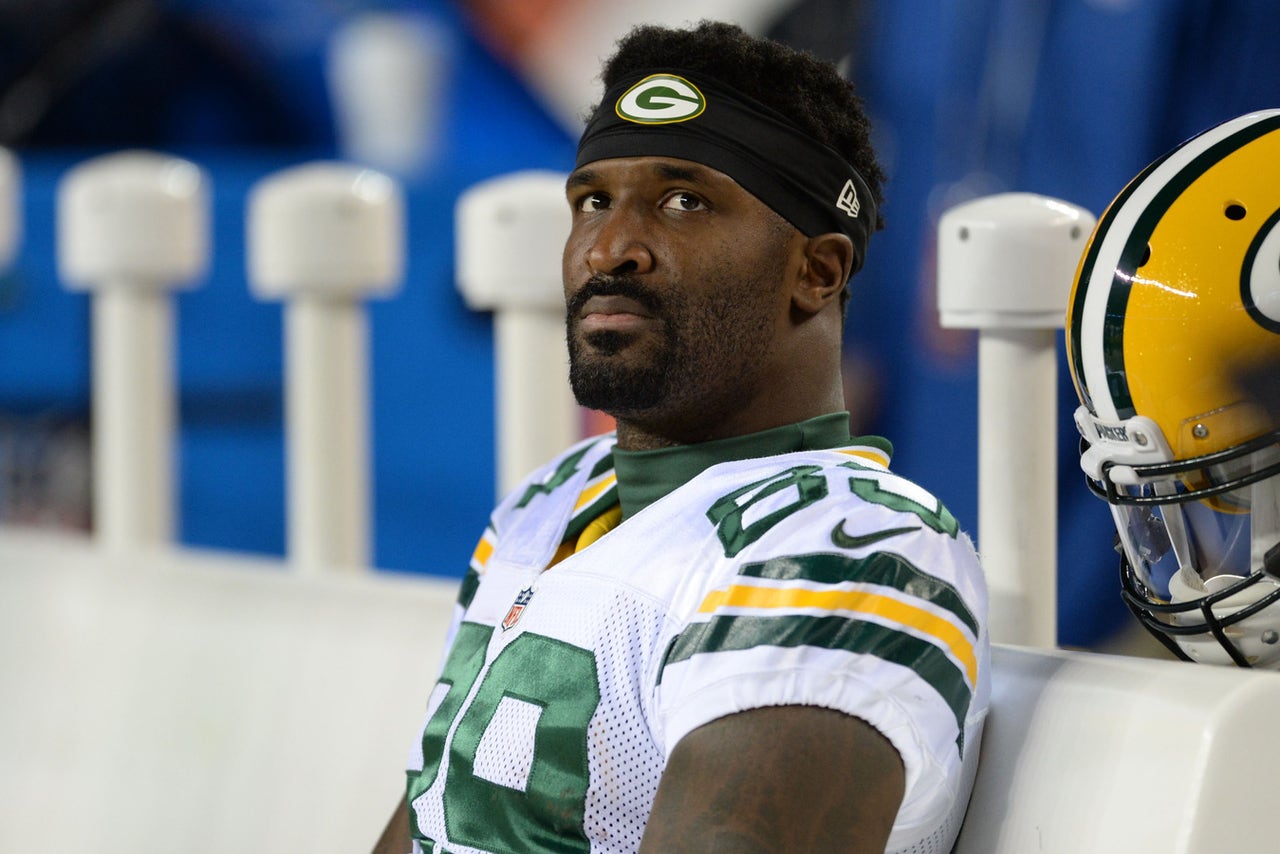 Losers of three straight games, the Green Bay Packers and their struggling offense can't seem to find the answers needed to get a once promising season back on track.
Receiver James Jones provided a simple but realistic reason for why the Packers—who scored just 16 points in a loss to the Detroit Lions on Sunday—can't get anything going with an offense led by reigning MVP Aaron Rodgers.
"We're not making plays, man," said Jones, via Wes Hodkiewicz of theGreen Bay Press Gazette. "Any offense you go to, any offense that's at the top of the league right now, they've got players making plays. Our whole wide receiver group, I speak for all of us, we're not making enough plays. That's how it's going."
Jones, who caught six touchdowns during his first six games of 2015, was shutout on Sunday. He has just three catches over the last three games.
His fellow receivers didn't provide much more against Detroit's depleted secondary.
Randall Cobb, Green Bay's $40 million receiver, caught just five of his 10 targets for 53 yards. Davante Adams, who was dubbed the Packers' MVP of the offseason, managed to catch just 10 of his 21 targets for only 79 yards.
On a day when Green Bay desperately needed its top receivers to make big plays, unknown tight end Justin Perillo (five catches, 58 yards, touchdown) and former fifth-round pick Jared Abbrederis (four catches, 57 yards) were Rodgers' most efficient targets.
"You know it's disappointing," said Rodgers. "We didn't have a ton of terrible drives. We just didn't convert enough. We missed some opportunities and that's what happens."
The Packers were held to just three points until the 5:55 mark in the fourth quarter. A late rally from Rodgers fell short when Adams couldn't bring down a two-point attempt and Mason Crosby missed the game-winning field goal after Green Bay recovered the onside kick.
The result was Green Bay's first loss to the Lions in the state of Wisconsin since 1991 and the Packers' first home loss at Lambeau Field since December of 2013.
"We had some opportunities, I missed some throws and we missed some opportunities to convert and put some more points on the board," Rodgers said. "We needed 19 points to win today. You would expect us at home to score 19."
Green Bay's 16 points were the least at home since January of 2011.
The Packers have some big issues. Fixing them won't be easy with the Minnesota Vikings' top-ranked scoring defense up next. If Jones and his offensive teammates don't start making more plays, Green Bay's season could spiral out of control during the second half of 2015.
More from The Sports Daily:
---
---