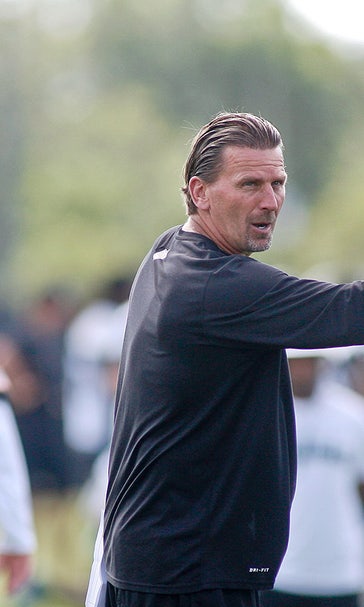 Jags picking up new OC Olson's system
July 6, 2015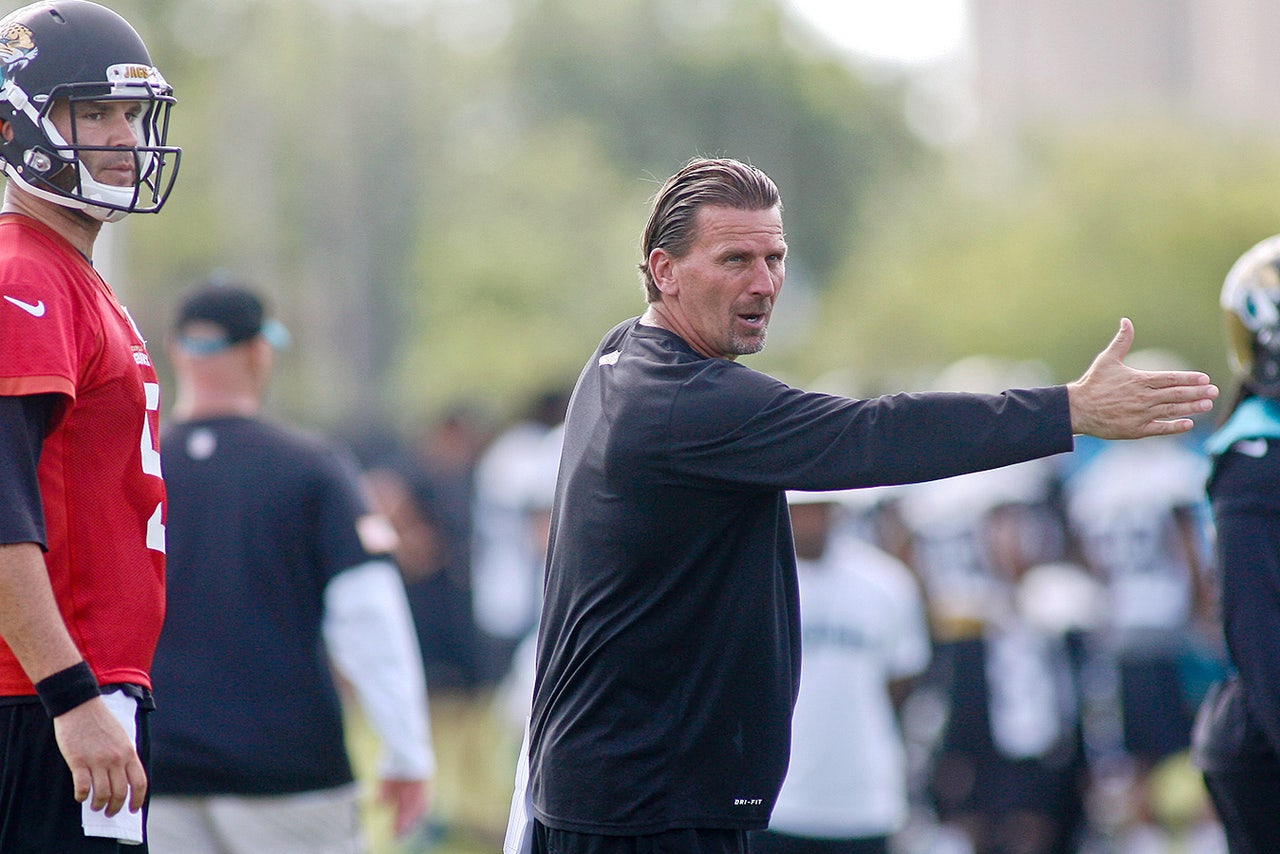 It's been almost six months since Jacksonville Jaguars head coach Gus Bradley hired Greg Olson to be the team's offensive coordinator. In that time, Olson has had a chance to introduce quarterback Blake Bortles and the rest of the players to their new offense.
With the completion of last month's minicamp, Olson said he was pleased with the way the team has taken to his system.  
"Actually, it's gone a little bit better than I hoped," Olson said, via the Florida Times-Union. "It's a really intelligent football team from position to position and that's made the transition much smoother for them and me."
Olson, who spent last season with the Oakland Raiders before being hired by Jacksonville Jan. 21, said he's also been impressed with Bortles' approach during the team's offseason program.
"His reputation coming out of college was that he was a mentally and physically tough player and I enjoy the type of player with that attitude," Olson said. "He's no-nonsense. He's very mature about how he does his work. That's a good quality to have."
The second-year quarterback has focused on improving his mechanics over the offseason in an effort to improve his game. Before the team headed off for the six-week break prior to training camp, Olson gave Bortles what he called a "checklist" of things to work on. 
"A lot of it is him homing in on the protections," Olson said. "When he gets back here, we want him to be completely clear on what he's doing at the line of scrimmage in terms of that."
The Jaguars open camp July 31.
(h/t Florida Times-Union)
Photo credit: Phil Sears/USA TODAY Sports
---
---