National Football League
National Football League
It's not time to panic in Baltimore
Published
Mar. 13, 2013 1:00 a.m. ET

President Barack Obama might not recognize the group of players visiting the White House as Super Bowl XLVII champions this summer. The Baltimore Ravens, victors in a dramatic 34-31 conquest over the San Francisco 49ers in February, will have a very different team when they take the field in 2013. The offseason has been one that's included a victory parade, but has also included farewells to several well-known and well-liked Ravens players. To sum it up:
Anquan Boldin. Traded. Gone.
Dannell Ellerbe. Signed with the Dolphins. Gone.
Paul Kruger. Signed with the Browns. Gone.
Bernard Pollard. Released on Wednesday. Gone.
Ray Lewis. Retired and off to "Monday Night Football". Gone.
Matt Birk. Retired. Gone.
Cary Williams, Ed Reed, Bryant McKinnie. All unrestricted free agents. Could all be gone in the coming days.
If the 2012 Super Bowl champion Baltimore Ravens were a rock 'n' roll band, the 2013 version would feature different members on key instruments, would go on tour under the same "Ravens" moniker, and insist they can still play the hits that the old crew once mastered.
The initial reaction in both Baltimore and on Twitter to the mass exodus has been widespread panic. The Boldin trade, executed late Monday afternoon, surprised everyone, including the receiver himself, who was on a mission in Africa when the trade was first reported. Sent for a sixth-round pick to the San Francisco 49ers, Boldin goes from playing for one Harbaugh (John) to another (Jim). Ravens fans, on the same week their official team Super Bowl XLVII DVD is released in stores, are left holding the bag — confused and bewildered.
Wednesday's release of safety Pollard was a startling bit of news, as well. Whereas salary cap numbers and simple economics came into play with the Boldin, Kruger, and Ellerbe losses, Pollard, a popular player both in the locker room and with the fans, was owed a base salary of $2 million plus a roster bonus of $500,000 this year. He was signed for two more seasons at base salaries of $2.8 million. Pollard's release only saves the Ravens about $1 million on the salary cap. This wasn't an underperforming player making an unmanageable amount of money — Pollard was a hard-hitting safety, well-liked warrior who played 13 games with broken ribs last season.
But off he goes.
It's a cold, hard business, this NFL. And not only Pollard, but Baltimore fans everywhere, are learning that this week.
The Kruger signing in Cleveland was inevitable and no great surprise. The Browns offered Kruger, a player who had 4.5 sacks in four postseason games, an unmatchable 5-year, $41 million deal, with $20 million guaranteed.
The Ellerbe deal with the Miami, however, was viewed as a bit of a surprise both inside and outside of Owings Mills, Md. From my contacts within the Ravens, re-singing Ellerbe — after locking up quarterback Joe Flacco to a long-term deal — was viewed as a top priority in the offseason. Alas, the Ravens front office couldn't come to terms with the linebacker and his agent before the start of the free agency signing period on Tuesday. Within hours of that window opening, Ellerbe was scooped up by Miami for a surprising 5-year, $35 million pay day. Ellerbe, after a breakout season in which he played just nine games and battled injuries, will be paid like one of the top linebackers in the sport.
In the end, Baltimore wasn't willing — or able — to spend $75 million on two young defenders who were contributors, but by no means stars, on their Super Bowl squad.
This "bloodletting" in Baltimore has brought about a lot of rearview mirror discussion about the contract Flacco signed two weeks ago. The $120 million deal, at the time well-received by the Ravens fan base, is now being looked upon as the reason the Ravens can't pay for these players.
That's a flawed way of analyzing the situation, though.
In the NFL, you need a franchise quarterback — you can't win a Super Bowl without one.
I promise you, Ravens fans, you'd much rather see Ellerbe in Miami or Kruger in Cleveland than you would Joe Flacco in a Browns uniform this September. That was a real possibility had Flacco not been re-signed. Since Brad Johnson led the Buccaneers to a Super Bowl in 2002, every quarterback that's won a Super Bowl since — Peyton Manning, Eli Manning, Drew Brees, Aaron Rodgers, Ben Roethlisberger, Tom Brady, and now, Flacco — has been a franchise guy. With the exception of Brady and Brees, they're all first-round picks. It's a quarterbacks' league, you don't win a Super Bowl these days because of a safety or a defensive tackle. You win because you have the quarterback. Flacco, as he proved in the postseason, is indeed, that kind of quarterback.
Flacco's deal isn't the only big-money contract inked by Baltimore in recent years, either. Lardarius Webb, Haloti Ngata, Ray Rice and Terrell Suggs have all signed big deals to stay in Baltimore in recent offseasons, as well. It all adds up, there's a salary cap. Unfortunately, you can't keep everyone. This all just happens to coincide with the same year two veteran leaders— Birk and Lewis — have decided to retire.
Lastly, I'd like to urge Ravens fans — a group that former player Qadry Ismail described as "about to jump off the Chesapeake Bridge" on Wednesday — to take a deep breath.
Yes, the 2013 Ravens will look different than the 2012 version that won the Super Bowl. But, there needs to be some faith and trust in general manager Ozzie Newsome. Over the past decade, he's let linebackers Ed Hartwell, Adalius Thomas, and Jamie Sharper walk away in free agency and sign big contracts elsewhere. None of those players ever matched the success they had with the Ravens on their new teams. He and his front office running mate, Eric DeCosta, have had an uncanny knack of knowing the exact time to welcome a new player into the system and let veterans leave it.
Baltimore's gone to the postseason five straight years and has won at least one playoff game in each of those trips. There's been turnover on John Harbaugh's coaching staff, constant changes on the offensive line, and contract disputes. In the end, though, the Ravens are always competitive and in the Super Bowl hunt. Newsome and DeCosta have had a pretty stellar track record of getting things right.
The proof, of course, is in the pudding. Ravens fans aren't parading around Baltimore in February if the front office doesn't push all the right buttons over the last few years. As much as Ellerbe and Kruger contributed to the Super Bowl run, so did the savvy decision-makers in the front office.
If there's any two men who deserve a little time before real panic strikes, it's Newsome and DeCosta.
And, again, it's a quarterbacks' league. And Ravens fans, you have yourselves a quarterback. The rest, I assure you, will fall into place.
You just not might recognize everyone in purple when they take the field during Week 1, on Thursday, Sept. 5. There's going to be a new band, yes, but at least the lead singer is the same. And in the NFL, the lead singer is always the most important piece.
---
---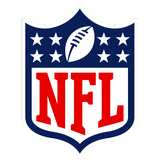 Get more from National Football League
Follow your favorites to get information about games, news and more
---