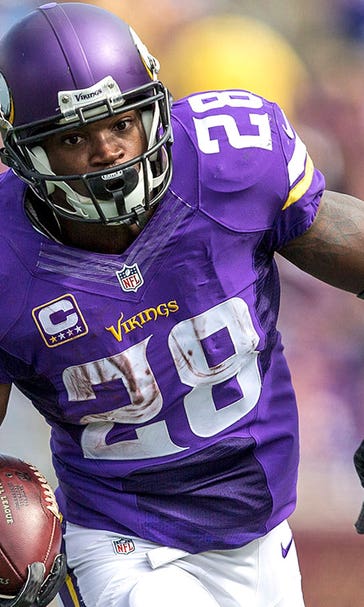 In year nine, Peterson has 'bigger emphasis' on winning Super Bowl
October 29, 2015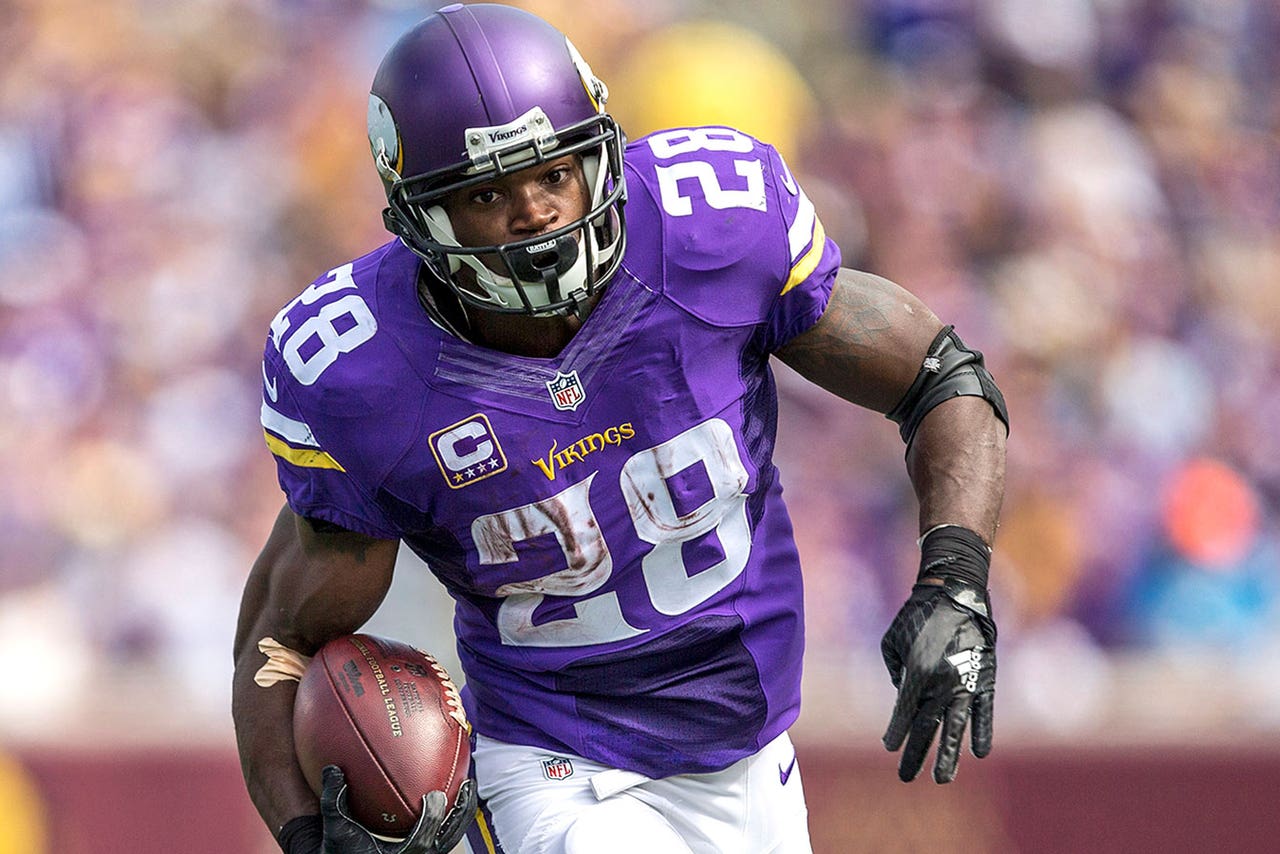 Adrian Peterson will probably go down as one of the NFL's greatest running backs no matter what. 
However, the Peterson specifically wants his legacy to be that of a champion. And there's only one way the 30-year-old All-Pro can do that: He must will his Minnesota Vikings to a Super Bowl.
Peterson said as much, via ESPN's Ben Goessling:
I feel like for anyone coming in – I'll speak for myself – but that's the No. 1 goal. The ultimate goal is coming in and winning a Super Bowl

Me being nine years in and being able to look back and see how fast things have passed and opportunities have come and gone, it's like, it's time. It's even a bigger emphasis on winning a championship. So that's the mindset that I have and I try to project that onto these young guys in different conversations and just by the way I prepare and the way I go out and play.
Peterson has hardly lost a step after missing almost all of last year. He is fourth on the NFL's leader board for rushing heading into Week 8 (530 yards). The wear and tear of these 20-plus-touch outings may be starting to show, though; the aging back missed practice this week with multiple injuries.
Peterson has powered his way to NFL rushing titles in the past, but his teams have not had much playoff success. The Vikings must capitalize on Peterson's heightened focus on a championship, for their opportunities to win a Super Bowl during his tenure with the team may be running out.
---
---